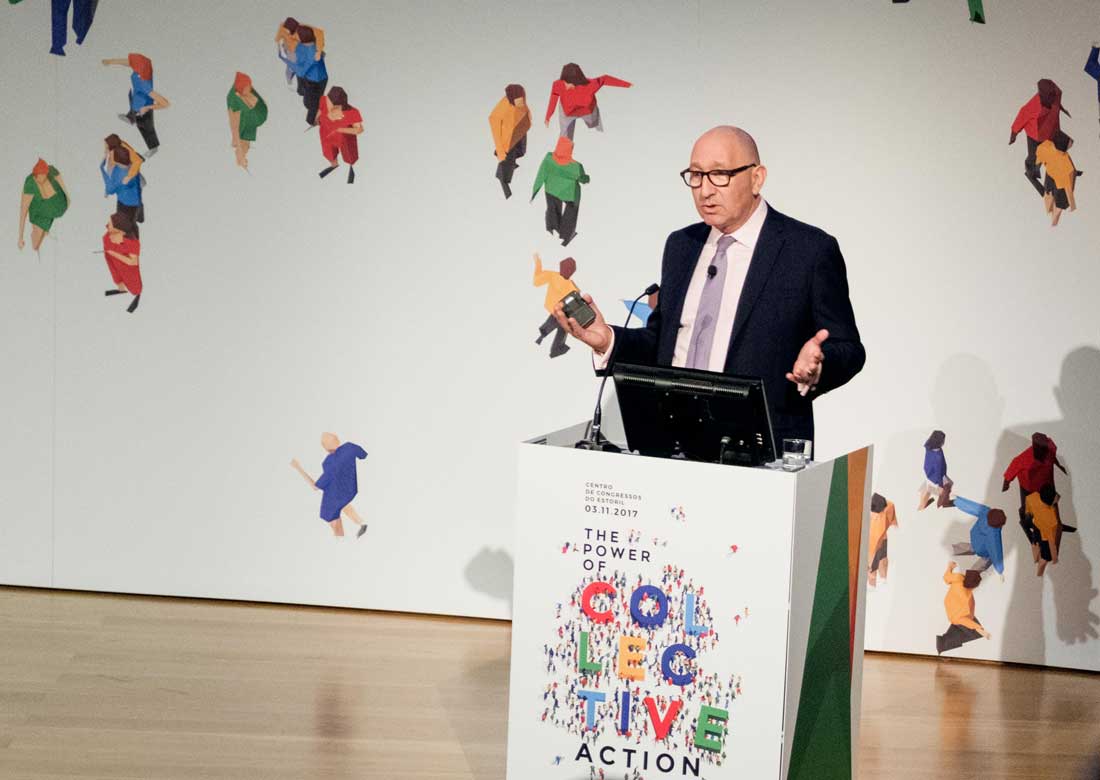 THE TRUTH ABOUT TRUST
Five years ago, Robert Phillips stunned the communications industry by walking away from his prestigious position as EMEA CEO of Edelman – the world's largest Public Relations (PR) firm. He realised that the so-called crisis of trust was really a crisis of leadership and PR had become part of the problem; not part of the solution. So, he quit.
Many of the developed world's famous apparel brands use factories in Bangladesh as production hubs to minimise costs and maximise profits. Robert Phillips received a call from the CEO of one of those large global brands. The call came less than 24 hours after a fire in a factory in Dhaka, Bangladesh, which had killed a 100 female factory workers. The company's chairman wanted to go on a Corporate Social Responsibility offensive, playing up how it had been investing in local initiatives, instead of talking about the victims.
Despite having spent 25 years at the top of the PR world, Robert Phillips was shocked and told that CEO: "Do whatever you can to help the families and the victims first. Do nothing except doing the right thing. Because everything starts with actions, not words." That tragic episode made him more aware of the industry in which he had risen to the top: a sector where profit was frequently more important than purpose; where shareholder value was more important than human value; and where PR firms were often being paid "to paint lipstick on a pig". This awareness compelled Robert Phillips to write "Trust Me, PR is Dead".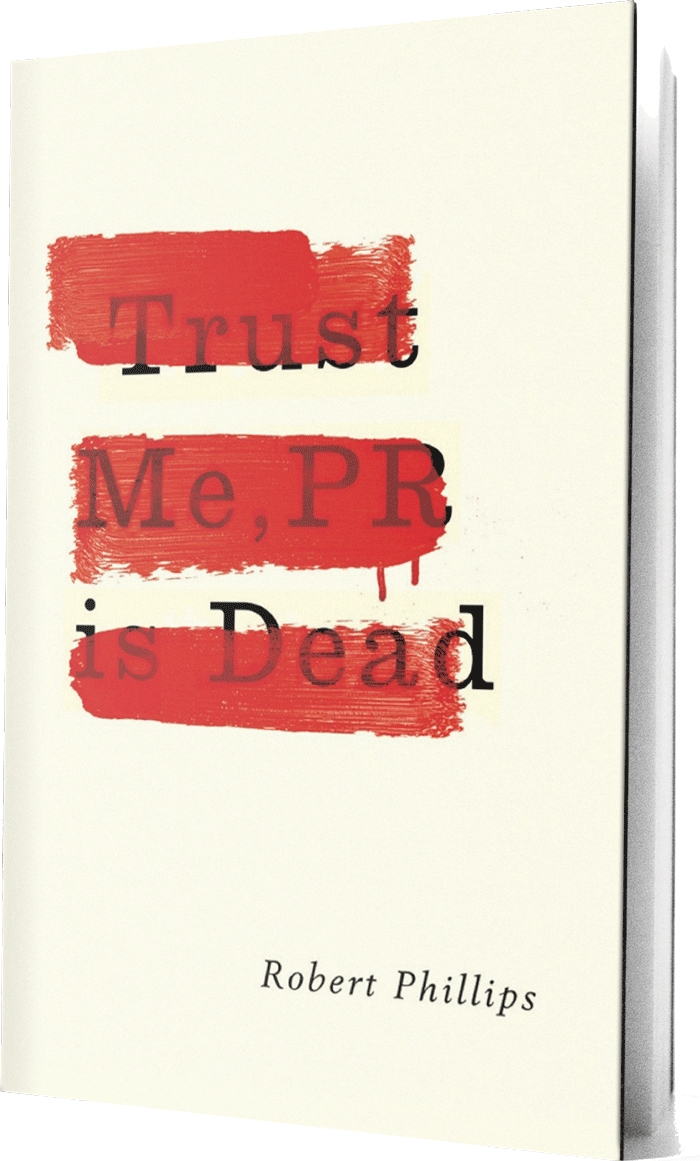 Where Is Trust, After All?
In this book, Robert Phillips argues that old rules coming from old institutions are increasingly irrelevant – from political parties to the media. Levels of trust in establishment organisations among Generation Z (those born between 1995 and 2000) fall to as low as 6% – compared to figures as high as 60%, among Millennials. Therefore, we need to move from imposing simplicity, control, authority and hierarchy, to negotiating complexity, activism, vulnerability and dissent.
Described by the liberal American news and opinion website Huffington Post as a "game-changer for the future of communications" and a "thrilling revelation", the book is much more than a crushing critique; it is a rallying cry for an alternative model. Using nearly 200 anecdotes, interviews and case studies from companies like Unilever, John Lewis Partnership and Patagonia, the author advocates the rise of co-produced leadership across business and politics. In this model of leadership, CEOs become more like social activists and companies more like social movements in order create public value, rooted in a principle: the common good.
In a simpler way, companies are not islands and what we need now is collective action, based on collective trust. Trust becomes the glue that binds everything together. Since trustworthiness is the result of what one does, not what one says, Robert Phillips argues that better PR is definitely not the answer to better trust. So, which pillars are trustworthiness based on? According to philosopher Onora O'Neill, an inspiration to him: honesty, competence and reliability. Any leader or any organisation that is not honest, competent or reliable is simply not trustworthy.
Robert Phillips is co-founder of Jericho Chambers, which helps businesses and institutions to become the kind of organisations he believes they need to be, based on these principles. He leads Jericho's current work on the Responsible Tax project for auditing giant KPMG and the Future of Work is Human for the London-based Chartered Institute of Personnel and Development (CIPD).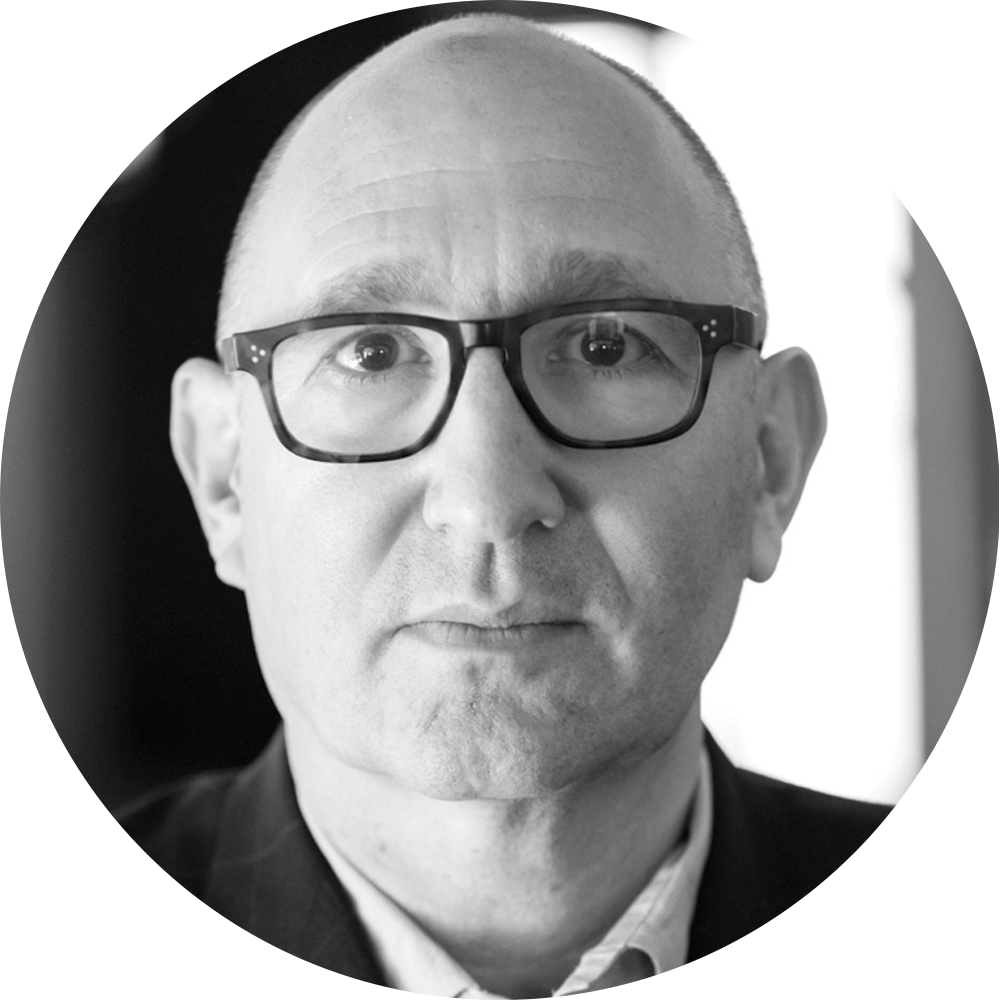 ROBERT PHILLIPS
Robert Phillips is an expert in communications, public leadership and trust. He is the co-founder of Jericho Chambers, a progressive strategy consultancy and think tank. Robert Phillips was formerly President and CEO, EMEA, of Edelman, the world's largest Public Relations firm and he is recognised as an authority on the future of communications. He is also a Visiting Professor at Cass Business School, London.
INTERVIEW
EMBRACING RISK AS A WAY TO GROW
DOES THE FACT THAT WE ARE LIVING IN A "POST TRUTH", "POST TRUST ", OR EVEN "POST PR AGE" MEAN THAT COMMUNICATION EVOLVED TO A NEW BASELINE?
I think we do need to communicate differently, that's for sure. And I think that there are seven strategies to help us do this. I call them "the seven strategies of we", which start with embracing chaos, and talk about never bullshitting, radicalizing honesty and transparency, loving crowds, but ultimately focusing on actions, not words. I think there are new communications behaviours that we need to adopt. I think that there's lots of media noise about the "post truth" or "post trust" age but the data doesn't support the noise.
In fact, the data on trust and truth hasn't really changed over 20, 30 or 50 years across a whole number of countries, continents and corporations. That's why I argue that what we have is not a crisis of trust, but a crisis of leadership, and we therefore need to communicate differently around a different form of leadership. If we can combine different communications, different leadership, different business models, then an entirely new paradigm of communications will emerge."
HOW CAN EMBRACING RISK BE A FORM OF GROWTH FOR THE CORPORATE WORLD… OR EVOLUTION?
How can embracing risk be a form of growth? I would flip the question. If you don't embrace risk, are you actually going to hinder growth? I think that part of the problem is that we've spent generations trying to impose control, trying to impose trust and trying to mitigate risk. Trust no longer flows vertically, downwards, imposed from the top of the organization into an organization or its customers. It flows horizontally, among networks, among peers. So, different patterns are emerging – including patterns of risk.
The people, if you like, who were previously at the bottom of the pyramid, can now rise up with activism and anger and destroy the very organization that's trying to optimize its growth or optimize its profit in the "old", controlling way. This is therefore entirely counter-productive; we have to go with the circumstances and conditions of the world as it is today and tomorrow, not the way the world as it once was. Different growth paradigms, different relationship paradigms, different trust paradigms, different flows, if you like – ultimately the future can only be negotiated, not imposed. That means negotiating risk differently as well.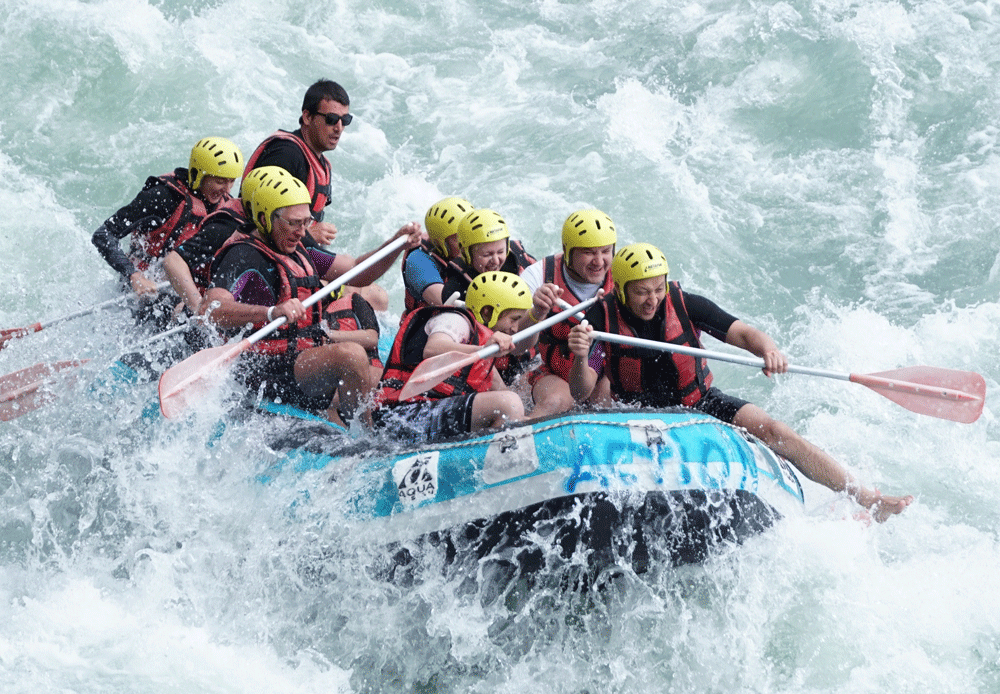 THE SEVEN STRATEGIES OF WE
1. Embrace Chaos
2. Never Bullshit
3. Build Coalitions
4. Be Social Beyond Networks
5. Be The Media
6. Love Crowds
7. Actions, Not Words
by Robert Phillips