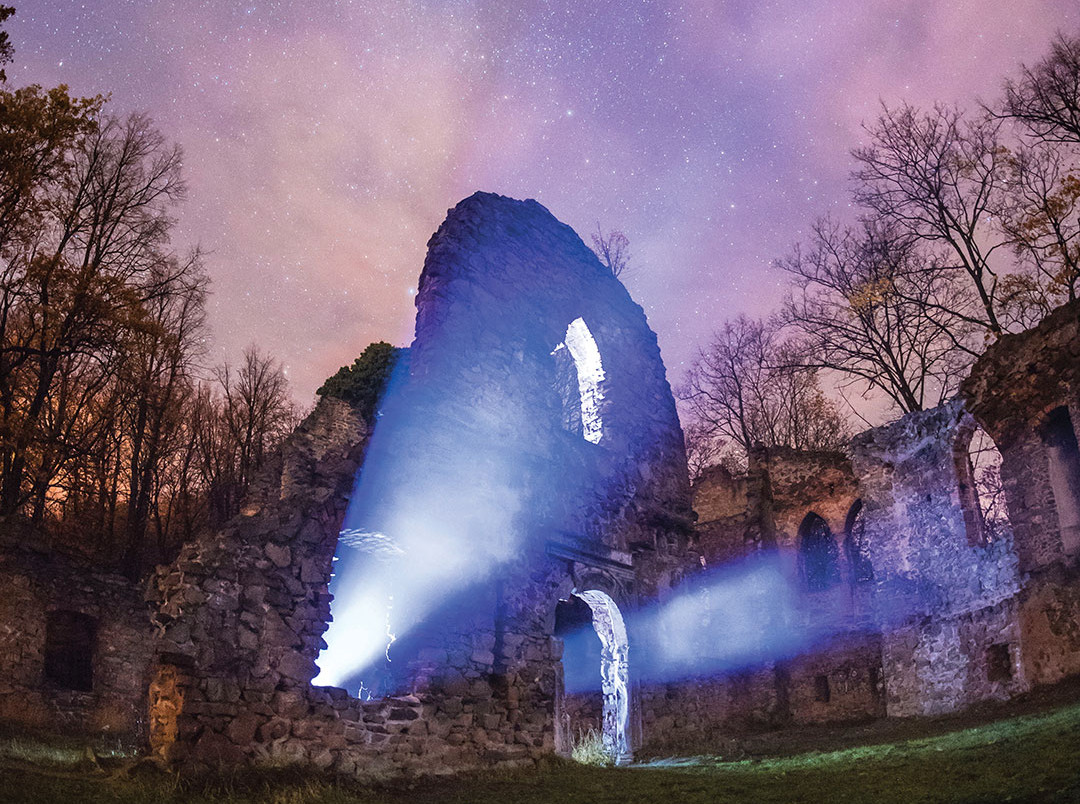 What's hidden beneath our feet is inextricably linked to the history of civilization: from evidence of first human settlements to resources mining and strategic and military structures. Hibernating deep underground, in complete darkness and silence, these attractions offer a unique experience. Underground travel is a journey back in time and through a world of mystery, legend, history and the unknown. Poland has an amazing abundance and variety of underground sites. Each year, over 5 million people from all over the world visit Poland's adits, cellars, dungeons and mines on over 200 underground routes.
Curiously enough, today's tourism offer includes services far beyond the standard, conventional sightseeing of "must see" locations. There are underground simulations of historical events, facilities to organise integrated events, go on a boat trip, have photo sessions, stay the night and even organise a wedding ceremony and party. Surprisingly, this accommodating of the needs of tourists and the introduction of numerous conveniences and facilities has not put a damper on the wealth of excitement and emotions brought on by the mere fact of going and staying underground.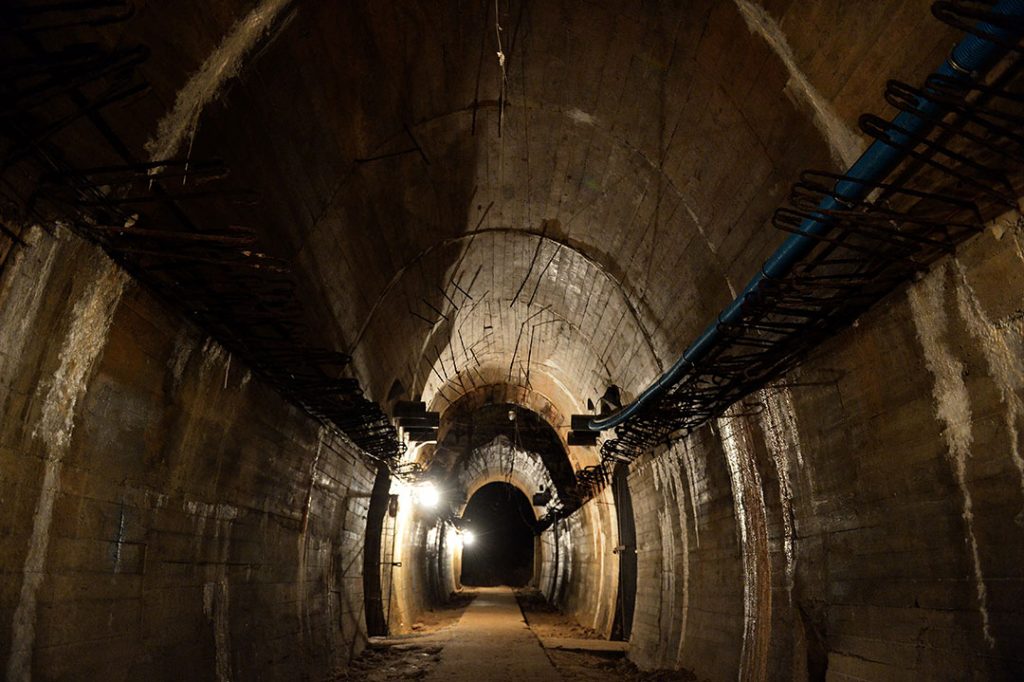 UNDERGROUND SIGHTSEEING ROUTE AT THE KSIAZ CASTLE
The underground area of Książ Castle is without a doubt one of the most intriguing subterranean destinations in Poland. Surrounded by tales and legends of the "Nazi Gold Train", treasure chests, hidden chambers and even an underground train station, it is a real treat for any mystery and riddle lover. During World War II, there were plans to turn the castle into Adolf Hitler's Headquarters. Tunnels and chambers created in that period were to provide shelter and accommodation for Nazi dignitaries and visitors to the castle. We know from salvaged documents and witness accounts that work was carried out to adapt the rooms for these purposes.
The underground excavations were carried out at a depth of 50 metres below the courtyard surface. This was the depth required to provide safety from air rides. Książ Castle's underground area is a new destination on the map of subterranean thrills – it was open to the public as late as 2018. The 500-metres route runs along corridors carved in bare rock with smaller passages branching out of the bunker and crosses a gigantic concreted hall. The underground spaces were concreted over using special Portland cement. Available documentation estimates that the tunnels cover an area twice the size of that known today, i.e. 3200 m2.
SILVER MINE IN TARNOWSKIE GÓRY
This is the only place in Poland that allows public access to a historic silver ore mine set in the Triassic dolomites and limestones. In the 15th century, abundant deposits of silver and lead ore were discovered around the town of Tarnów. The following century saw the establishment of laws regulating the operation of mines and miners' wages, and ore mining flourished. Following centuries of excavations, the mines were opened to the public in 1976 and, in 2017, they were classified as a UNESCO World Heritage Site.
Miners battled the elements when extracting ore. Primitive excavation methods were dangerous. Among the hazards encountered by the miners were mine collapses, falling rock and the lack of oxygen. Working conditions were made more difficult due to inefficient lighting. Shafts and pits were regularly flooded.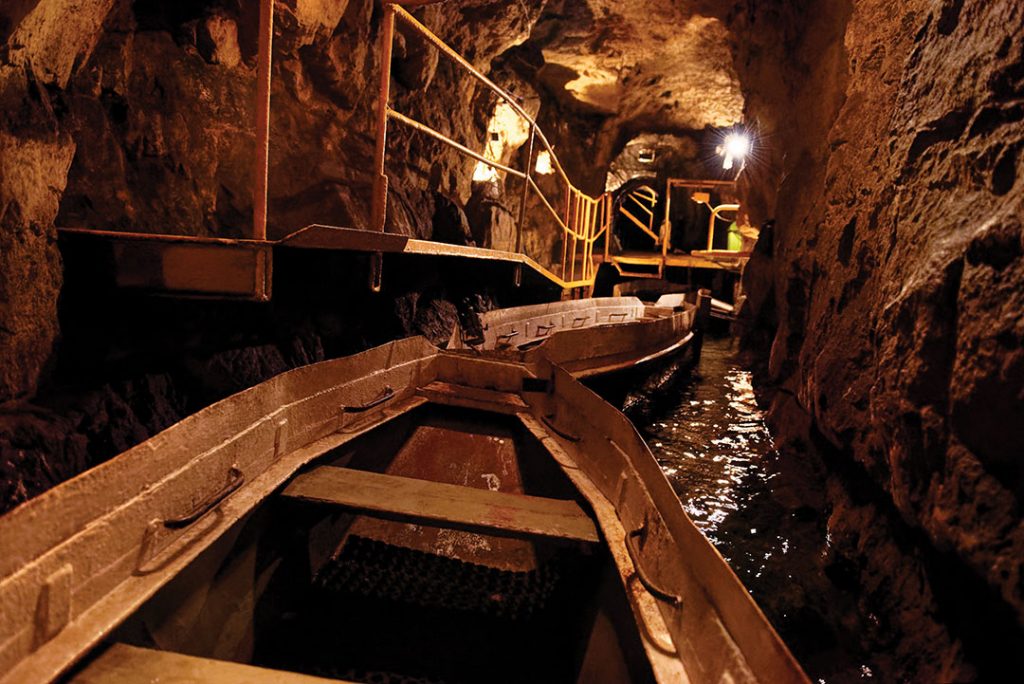 Despite these hazards, miners excavated 150 km of underground corridors. Visitors are required to wear safety hats. They descend 40.5 metres below the surface. They explore mine faces, transport galleries, enormous chambers and low corridors – at the lowest point on the sightseeing route, the tunnel is a mere 140cm high. There are themed displays which are accompanied by sound effects, for example the sound of a collapsing mine, minecarts on the move or blasting.
The Black Trout Adit, also known as the Underground Venice, offers one of the most popular tourist attractions in the region – a boat trip along the old drainage gallery (270 metres). There are also geological phenomena which are well worth a visit – a bell-shaped karst crater is one of them. Because of the constant temperature of no more than 10oC and the high humidity, visitors are recommended to wear warm clothing and comfortable footwear.
HISTORIC COAL MINE "GUIDO" IN ZABRZE
The Guido Coal Mine in Zabrze was founded in 1855 and named after its founder, Count Guido Henckel von Donnersmarck. For a few hours, visitors to Guido become miners. They are handed safety helmets, miner's lamps and breathing apparatus… Each time, the underground tour begins by descending the "Kolejowy" shaft in an authentic mine shaft cage.
At "Level 170", 170 metres below the ground, there is an exhibition dedicated to the history of the mine and mining in the Silesia region. Three original underground stables, where working horses used to be kept, are a unique feature.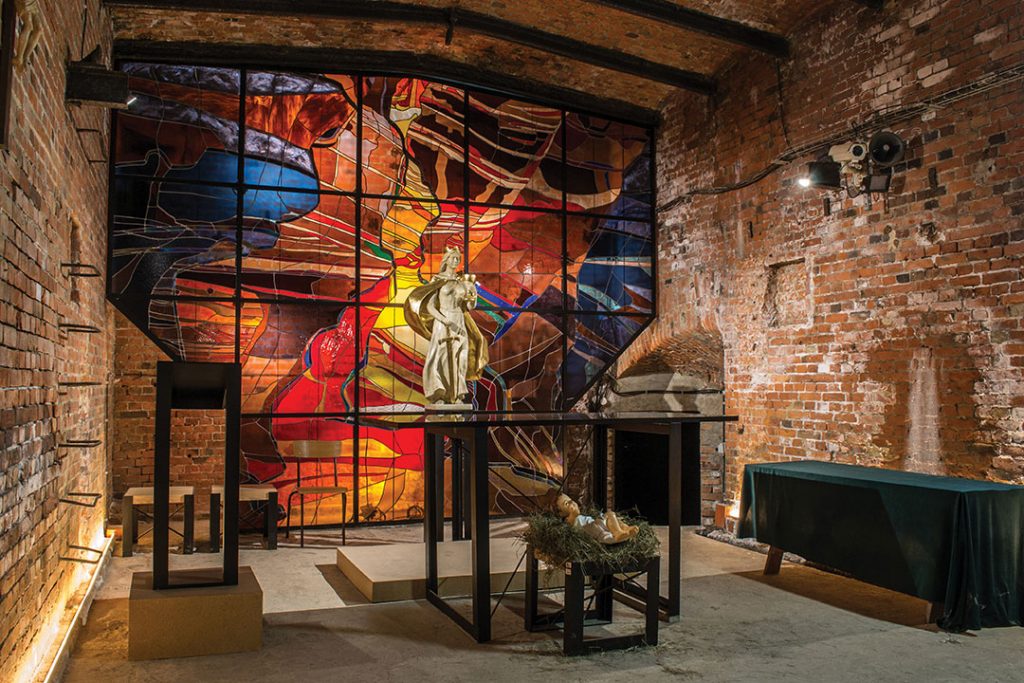 The famous St. Barbara's Chapel (the patron saint of miners) is imposing, set in an industrial environment and blending the monumentalism of Silesian neogothic churches. "Level 320" (320 metres below ground) has a modern feel. Visitors have access to an authentic excavation wall, a modern longwall shearer and a powered roof support. This gigantic machinery, switched on by the tour guide, leaves a lasting impression on visiting tourists. Part of the route is covered by travelling in a suspended monorail system – the only system of this type in the world open to the public.
Visitors seeking adventures 355 metres below ground level are invited to participate in mining work. They might be asked to assemble a conveyor belt or to cut a wooden pit prop. And then visitors can finally put their feet up and enjoy a Guido draft beer at the "Pump Hall" – the most underground pub in Europe.
UNDERGROUND TREASURES: WIELICZKA SALT MINES
Under the city of Wieliczka, at a depth of 327 metres, lies a vast metropolis created by natural forces 15 million years ago, when southern Poland was an ocean. It offers breathtaking rooms, chapels and altars, countless sculptures, examples of bas-relief, green salt lakes and even a church. The nine levels and over 287 km via horizontal of this complex features 2,040 chambers (only 22 of the chambers can be explored, with the tour starting 64 metres underground).
Eight hundred steps lead us through the history of one of the world's most ancient salt mines. Classified as a World Heritage Site by UNESCO since 1978, the Wieliczka salt mines welcome a million awestruck tourists each year, making this the most popular attraction in the Krakow metropolitan area.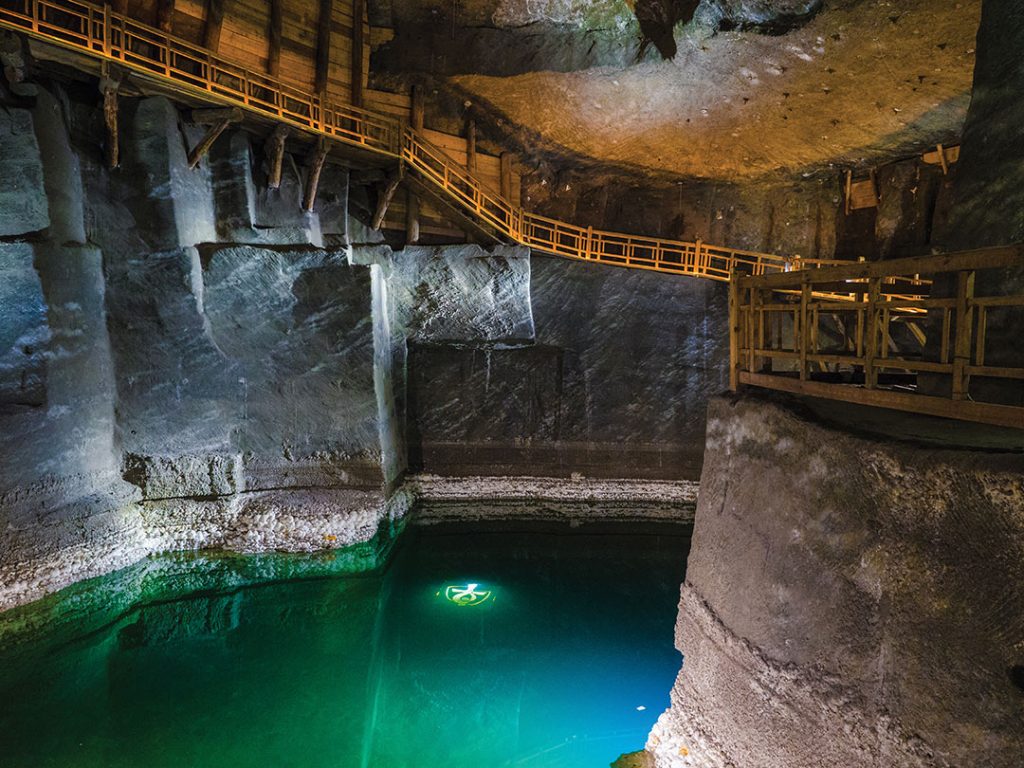 There are distinct routes around the mines. The most popular one is dedicated to the miners, their traditions and rituals, allowing visitors to experience the routine of underground life, measuring the methane concentration, digging and carrying salt and exploring unknown caverns. The second tour takes a religious approach, culminating in a solemn mass. A visit to the Graduation Tower offers a pleasant form of inhalation therapy. The highlight of this tour is the visit to St. Kinga's Chapel, at a depth of 101 metres and believed to be the largest underground chapel in the world. Dating back to 1896, the religious figures and adornments have all been created from salt, melted down, purified and then solidified again to produce a glassy finish. The excellent acoustic makes this a perfect venue for concerts and other cultural events and the chapel is also popular for weddings.