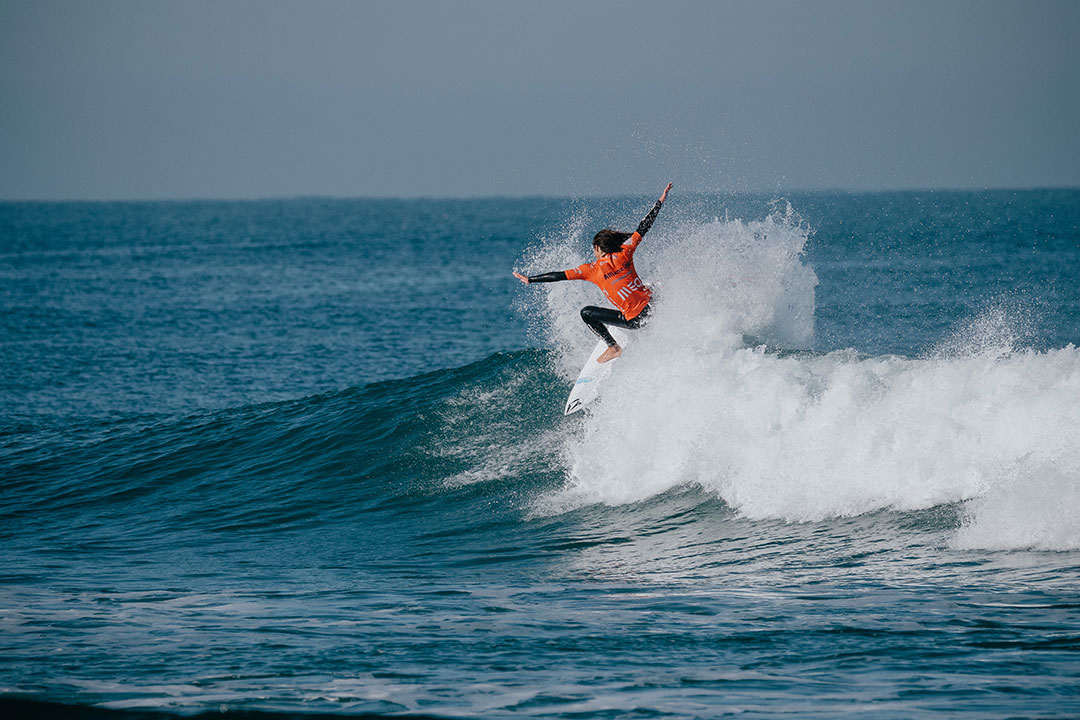 Riding the wave of Sustainability
Jerónimo Martins enters the main surfing competition in Portugal to prove that "knowledge is our best defence" to preserve our richest and most fragile natural heritage: the ocean.
PROMOTING SUSTAINABILITY AT THE PORTUGUESE SURFING CHAMPIONSHIP
Five stages. Five beaches. 97 surfers. 100 thousand euros up for grabs. The MEO Surf League, the main surfing competition in Portugal, will be held across the country until October. After a stop in Ericeira, Figueira da Foz, Porto and Algarve, it is Cascais' turn to introduce the new champions. Miguel Blanco and Camilla Kemp will be defending their titles, but there's a lot more at stake in this year's competition.
Jerónimo Martins is joining this mission with an awareness campaign
On land, the organisation is consolidating its sustainability footprint and the Jerónimo Martins Group is joining this mission with a campaign to raise awareness for the preservation of the ocean and the need to adopt a healthy lifestyle. "Knowledge is our best defence" ("Quem mais sabe, melhor defende") is the motto of the initiative that the Group is taking to national beaches to test what surf lovers know about the ocean, the challenges we face and what we must all do to protect marine life.
The competition rewards the correct answer to 10 multiple choice questions with healthy snacks and sustainable gifts, such as lunchboxes, reusable water bottles and bags, among other surprises. The blue passport needed to ride this wave of protecting marine life is within the reach of all surf fans who, during the five stages of this championship, are drawn to the cause and want to embrace it.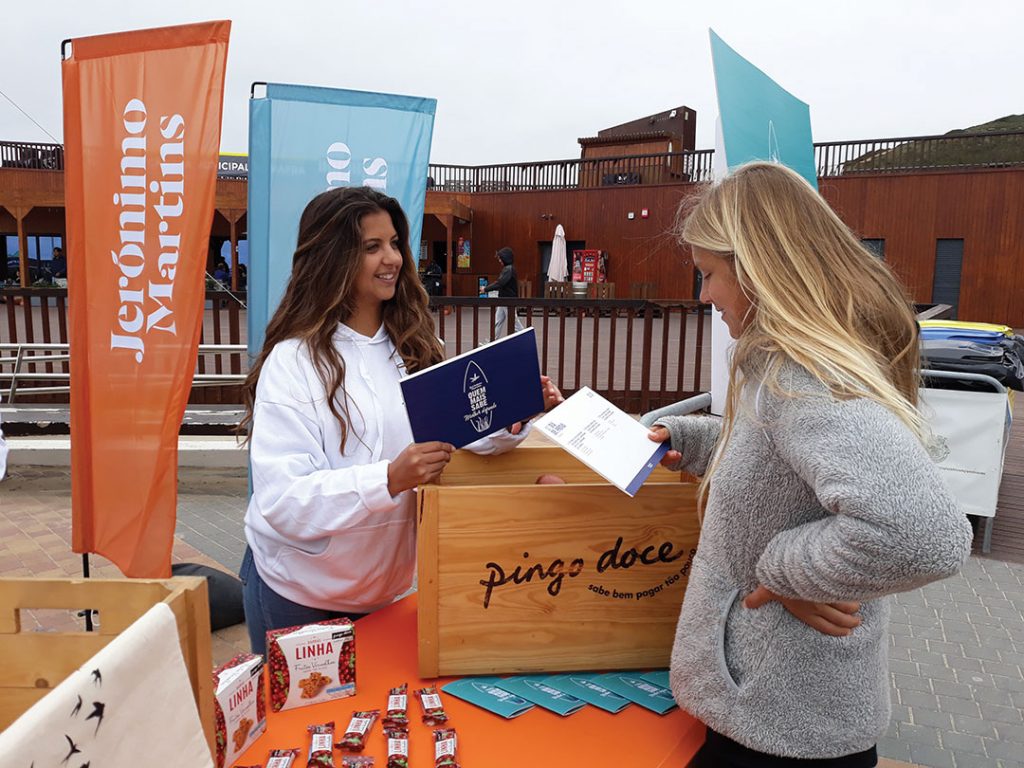 The President of Portuguese National Surfers Association (ANS – Associação Nacional de Surfistas), Francisco Simões Rodrigues, believes that "having an important business group like Jerónimo Martins sharing a vision for the future with surfers is something that all beachgoers in Portugal will benefit from" and believes that the Group's commitment arises in the context of "a shared attitude that not only shows concern but effective action in environmental sustainability, particularly in biodiversity and protection of the ocean."
The ANS President believes that initiatives like this will impact over two thousand people this year, especially the "adults of tomorrow". The event also appointed a sustainability ambassador for this year's competition, João Kopke, top 5 in 2018, national Under-14, Under-16 and Under-18 champion and European runnerup at the Under-16 Grom Search.