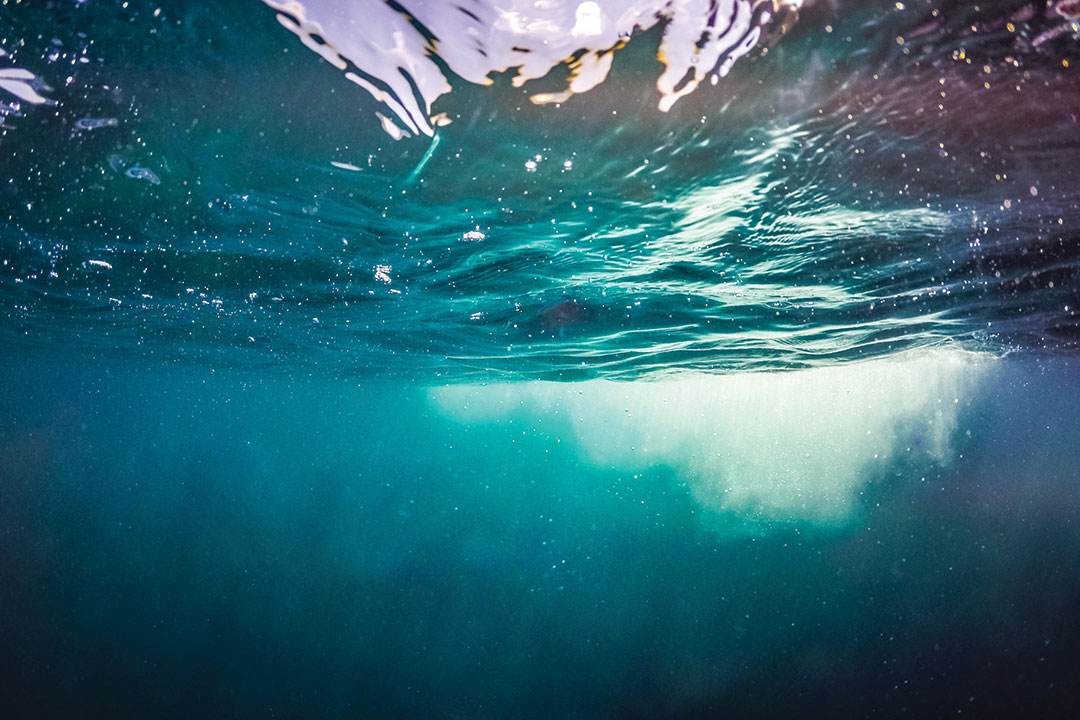 Shades of Blue
While guiding viewers through a silent sea of wonders, BBC's 9 award-winning "Blue Planet II" sparked an international move for a change that is a lot more than just a drop in the ocean in what fighting plastic waste is concerned.
A TIDAL WAVE OF CHANGE TOWARDS A BLUER PLANET
The documentary series Blue Planet II was 2017's most watched show in the UK. Now, it is turning the tide in the war against plastic pollution all over the world. The British Academy of Film and Television Arts (BAFTA) TV-winning show's executive producer, James Honeyborne, discusses its success and takes us behind the scenes in an interview with FEED.
In the beginning, the plan seemed quite simple: to go out and explore life undersea. No agenda set out. One way or another, it could be worthless, since "nature never reads the script", says James Honeyborne, who has made wildlife his natural habitat long ago in the late-90s. Therefore, 12 years following the original series of Blue Planet which premiered in 2001, he just knew that it was time for a second, deeper dive: "I was walking up along the beaches of the West Coast of Britain — because my wife is a surfer — and I kept seeing plastic waste on the beaches.
There was litter and waste everywhere I was looking. And I thought: 'No, we have to tell the story of the seas as they are today, we have to make this contemporary.' Thus, new places, new characters, new adventures were awaiting James and his crew for a five-year odyssey beneath the waves, three of them filming.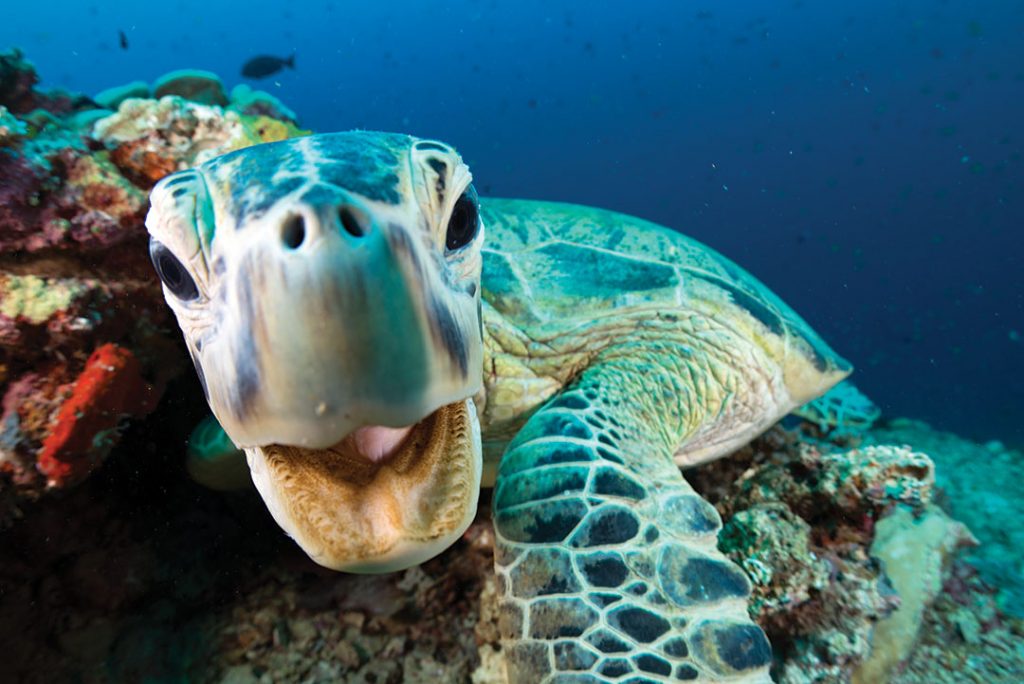 The main purpose was connecting the audience to life into the blue in an emotional way, by showing the ocean as it really is. "Our sell to the audience was come and see this wonderful world beneath the waves. But, take-home the message that the ocean's health is at a crisis point." At that point the crew was far from guessing that plastic would become a major theme, as plastic became a major theme along the seven episodes of Blue Planet II, narrated and presented by Sir David Attenborough.
When Blue Planet returned to BBC screens at the end of 2017, the public response to the call to action regarding the state of our oceans was enormous. The ratings, the highest ever recorded for a nature show, were the first evidence of the so-called "Blue Planet Effect": 17 million viewers worldwide tuned in to watch it on TV and online, 5 million more fans than had tuned in to the original show. "Two hundred and fifty million people in China watched the series", says James.
"You always hope that a series you make will start a conversation. Perhaps even lead to a change. And this time we feel perhaps we've helped to be part of that."

JAMES HONEYBORNE
EXECUTIVE PRODUCER OF BLUE PLANET II
Wave after wave, the award-winning series made the problem of plastic pollution an international topic of conversation. Google searches for "plastic recycling" rose 55%. The tide has turned among the British society, having BBC itself led the way by banning the use of single use plastics from its operations. The revolution reached the government, with Prime Minister Theresa May pledging to eradicate all avoidable plastic waste in the UK by 2042, arguing "people will be shocked at how today we allow so much plastic to be produced needlessly". And the Queen has declared war on plastic, banning straws and bottles from the Royal estates. "We were lucky that the audiences responded, but also the politicians responded.
And I think there is a lovely synergy between a mass audience watching the most popular show of the year in the UK, and also UK politicians talking about the biggest issues that we raised, like plastic waste", observes James Honeyborne, considering that "the timing really was perfect for impact to be made. It's hugely exciting for us as documentary makers. You always hope that a series you make will start a conversation. Perhaps even lead to a change. And this time we feel perhaps we've helped be part of that." He is happy to see this conversation has spread out around the world, pointing out that "the UN announced a task force to combat plastic waste on account of seeing the series."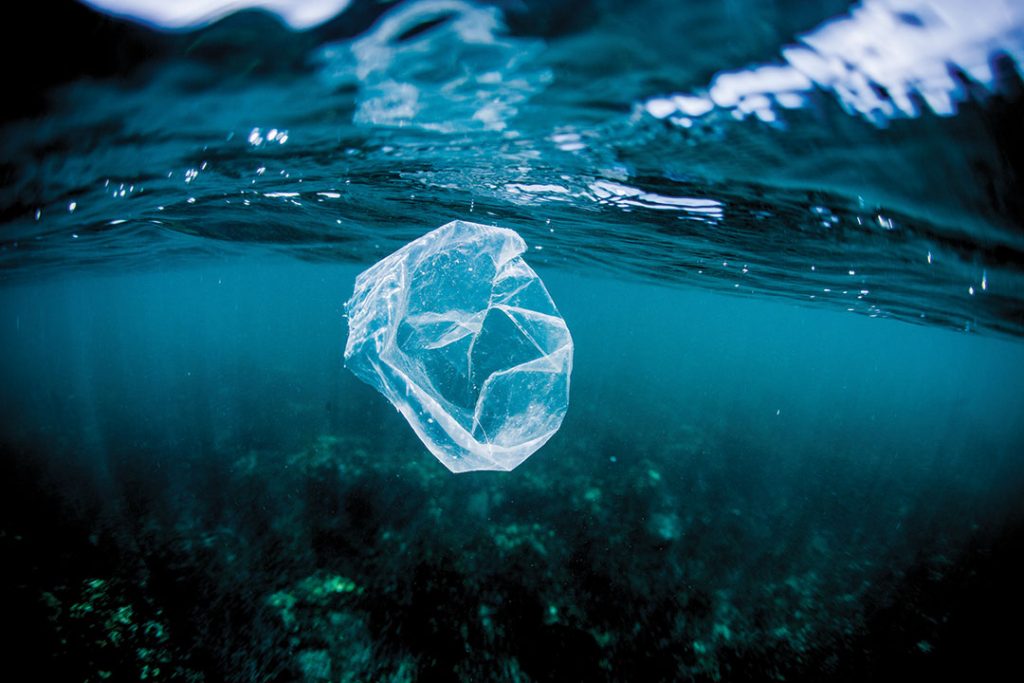 AN UNDERSEA TALE
Thirty-nine countries, 17 expeditions, 6,000 hours of underwater filming, 1,000 of which in the deep ocean and countless challenges, starting way before the shooting. "The oceans are a very difficult place to get access to. In the deep sea, you need submarines. And in the high seas, you need vessels that could stay for days offshore, it's very expensive. We have a limited budget and a certain amount of time to achieve our filming. So, we have to choose our subjects very carefully and hope that we get lucky." Difficult decisions cross their route every day. Some of them are behind the most inspiring, though also frightening stories.
"I think one of the most profound for us was with a cameraman we have, based in the Indian Ocean. He was filming a family of sperm whales and he'd got to know, over a period of months, a baby sperm whale. And he's run to water with his camera, filming, and he could see the whale had something in its mouth.
According to James Honeyborne, in China alone, 250 million people watched Blue Planet II.
It was a plastic bucket, a discarded piece of plastic waste the whale was chewing on", James recalls. Though wildlife filmmakers understand that, in situations like this particular one, the wisest decision is to let nature take its course, this time his crew couldn't help interfere: "The cameraman put his camera aside and took the bucket off the whale. The whale thought this was a great game and grabbed the bucket back. And the cameraman thought: 'This is not good, I need to get the bucket away.'
At this point, the baby whale grabbed his leg and took him down for a dive. Now, he was holding his breath and they both swam down", tells James. Fortunately, the baby calf decided to return to the surface for a new breath before the cameraman, named René, ran out of air. When they came back up on top, he was still holding on to the bucket and the whale gave up, maybe after realizing it wasn't a game. This one was a happy ending but "that's what it took to take one piece of plastic out of the ocean."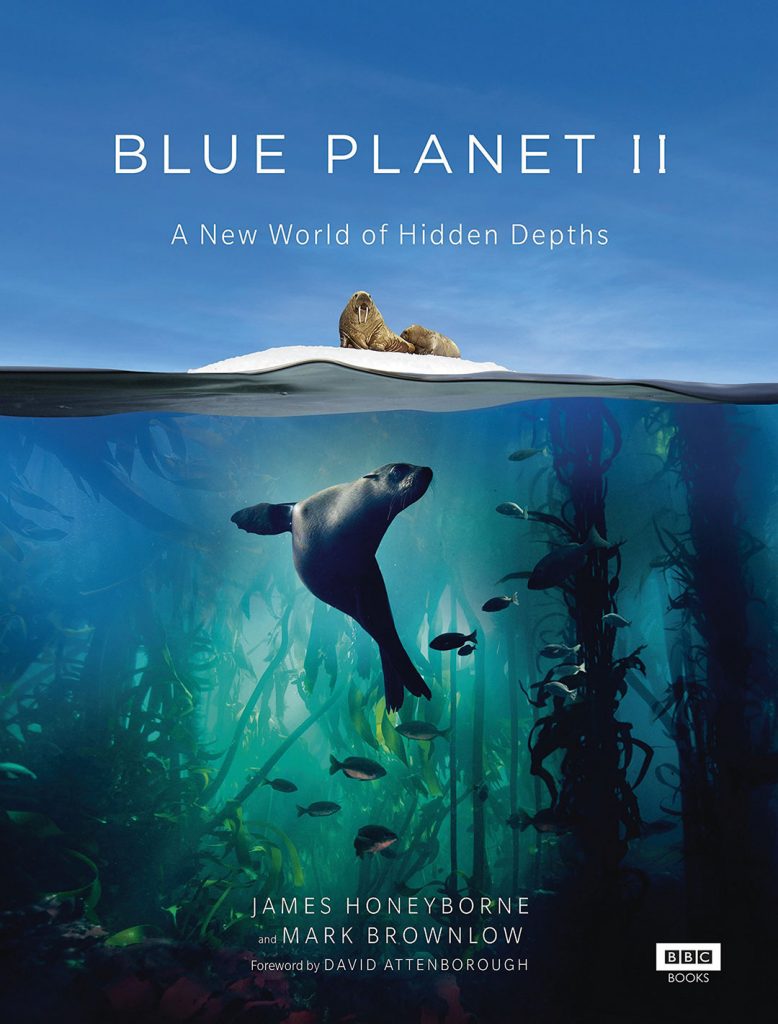 AROUND BLUE PLANET II:
5 PRECIOUS TAKES
Simulcast on BBC One, BBC One HD and BBC Earth, it was the first natural history series to premiere on the same day in the United Kingdom, Nordic regions, Europe and in Asia.
The absolutely heart-breaking moment showing a mother pilot whale grieving her dead calf won the BAFTA TV award for Must-See Moment. Other distinctions include: two BAFTA TV Craft Awards (Sound – Factual and Photography – Factual) and the Primetime Emmy Award for Outstanding Narrator.
The musical score and songs featured in the show were composed by Hans Zimmer, Jacob Shea and David Fleming for Bleeding Fingers Music.
Inspired by the sounds and musical palette of Blue Planet II DVD, Radiohead and Hans Zimmer recorded an orchestrally reimagined version of the English rock band's song "Bloom", which opened 2011's The King of Limbs.
Theresa May gave Chinese president Xi Jinping a Blue Planet II copy with a private letter from presenter David Attenborough, during her visit to China last February.