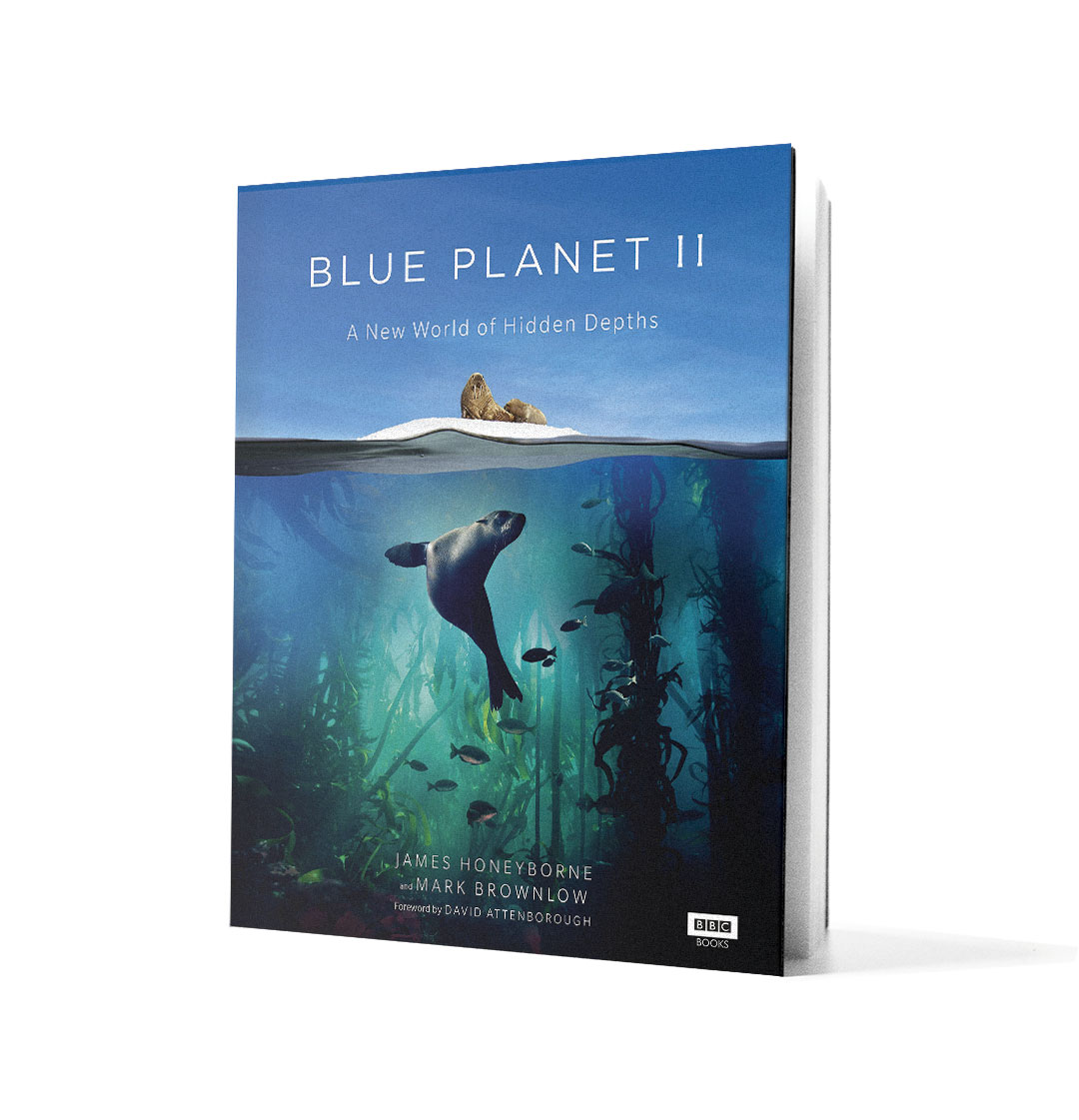 Blue Planet II
A behind-the-scenes breathtaking dive on the popular BBC's documentary series.
From ambush hunters, such as the carnivorous bobbit worm, to cuttlefish mesmerizing their prey with a pulsating light display, "Blue Planet II" reveals the never-before-seen secrets of the ocean, as a complement to the 7-episode series featured on BBC1.
In over 300 pages and more than 200 breath-taking photographs, BBC producers James Honeyborne and Mark Brownlow share a substantial and awe-inspiring behind-the-scenes look at their popular 2017 documentary series. The science and technology of the ocean enterprise is explored in two different dimensions in the last chapter: how these amazing stories were captured on film and, based on these discoveries, what the future holds for marine life.
The book is definitely a wonderful invitation to dive into the mysteries of ocean life and to understand how it has changed dramatically in the last decade. The new species, new behaviors and new habitats that are being tracked down, at rapid rates, give us a ground-breaking new vision at the richness and variety of underwater life across our planet.