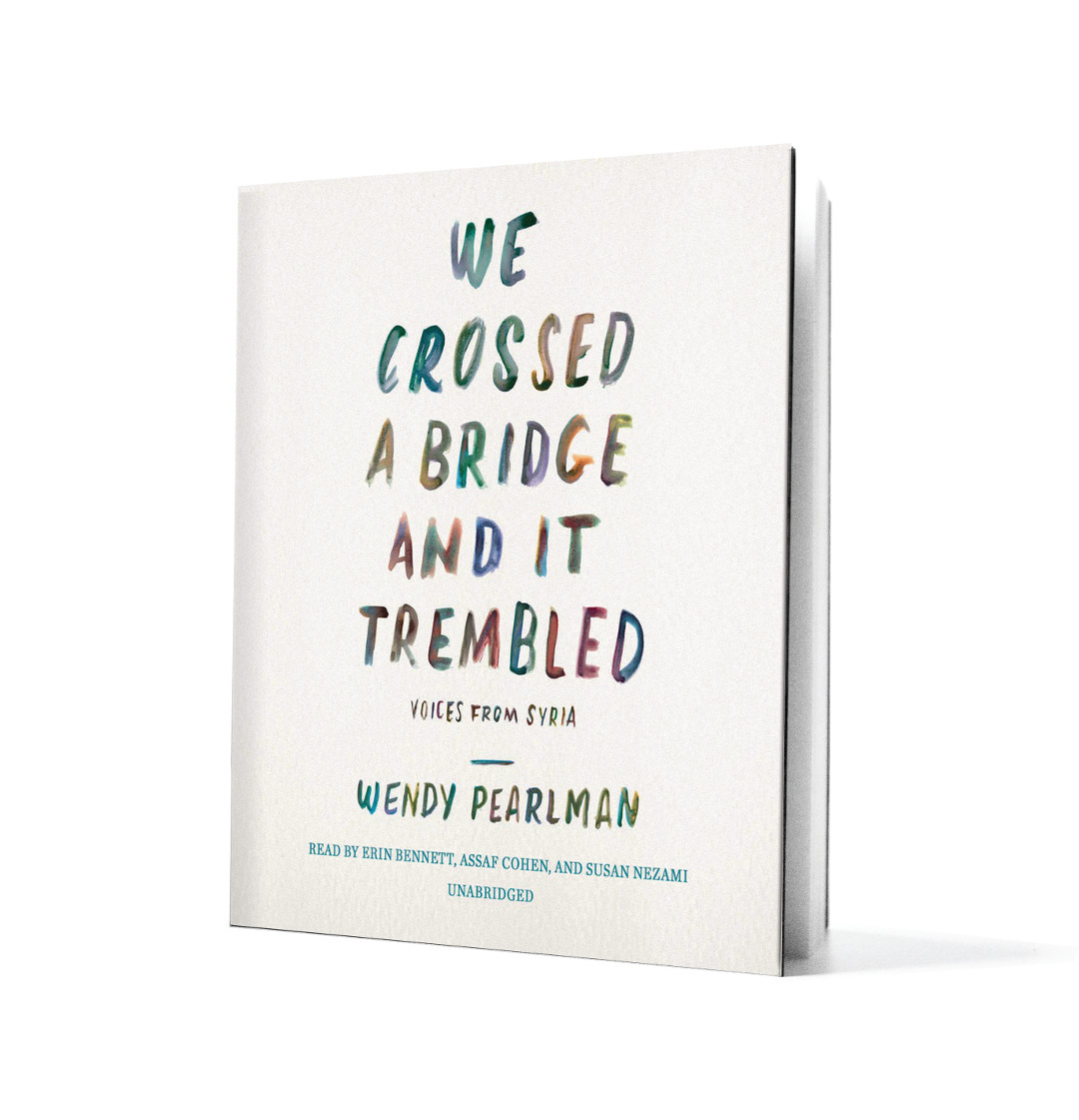 We Crossed a Bridge and it Trembled
Emotional first-person testimonials of Syrians whose lives were touched by the war.
When we are told stories, the protagonists aren't always given the opportunity to be heard in the first person. That's not the case with this book. It is a fierce and poignant collection of intimate wartime testimonies and poetic fragments from a cross-section of Syrians whose lives have been transformed by revolution, war and flight.
Based on the interviews with more than 300 hundred of displaced Syrians conducted over four years across the Middle East and Europe, the award-winning teacher at Northwestern University and specialist in Middle East politics, Wendy Pearlman, was able to recreate a breathtaking mosaic of first-hand testimonials from the frontlines. Some are eloquent narratives with several pages long, others were reduced to a few sentences, poetic and aphoristic. Together, they cohere into an unforgettable chronicle.