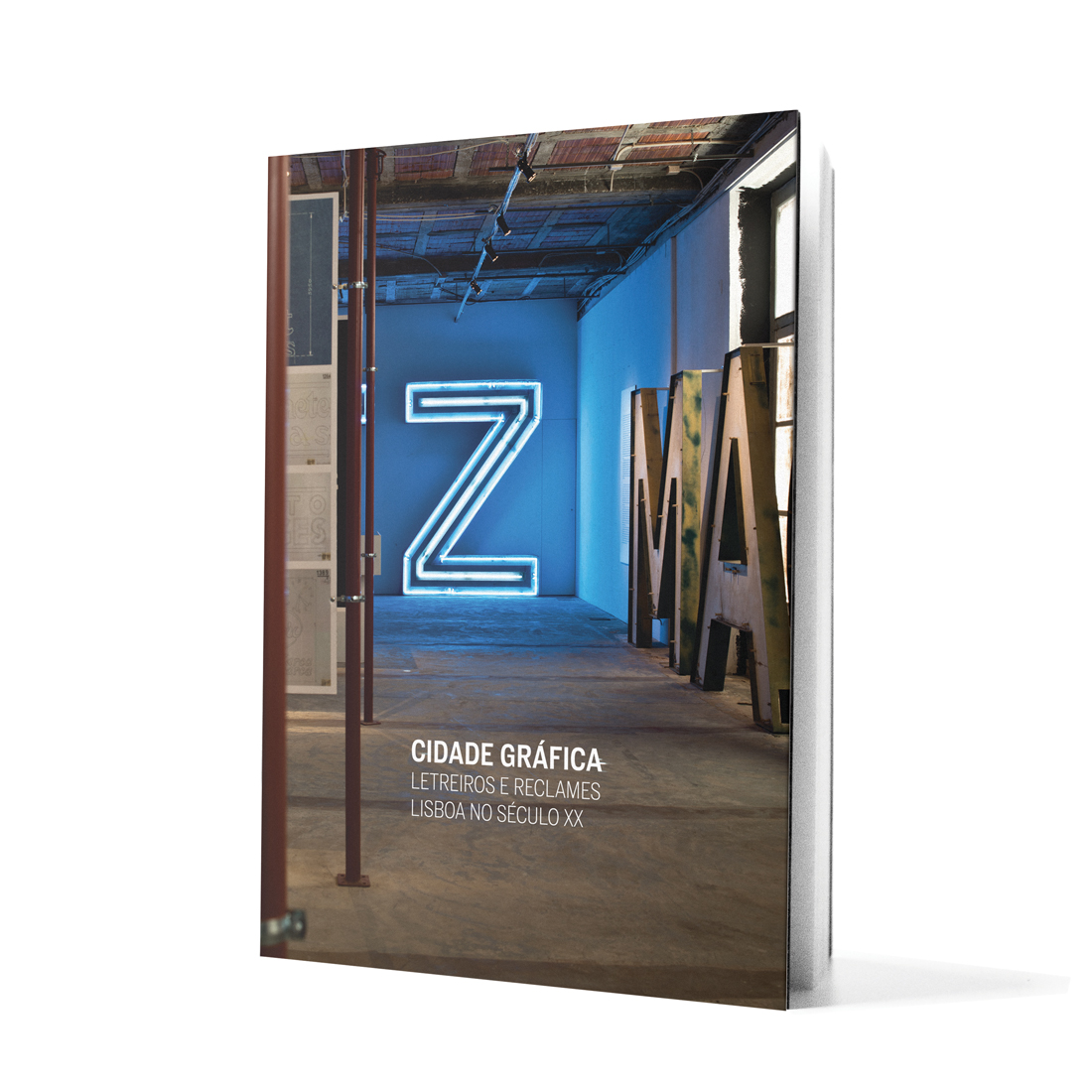 Graphic City
A night walk in the neon glory of Lisbon, which, once synonymous with modernity, saw the doors to the most emblematic stores, hotels and coffee shops open in downtown.
GLASS signs with painted letterings, light boxes, metallic letters, screened sliding doors and, of course, neon signs. The memory of the graphic landscape of a city in blinking lights is kept alive through the pages of this book. The book was published in the scope of MUDE – Design and Fashion Museum's programming "Fora de Portas" ("Outdoors"), an invitation to look at as a Graphic City in the homonymous temporary exhibition held at the Convento da Trindade in 2016. The event had been planned and set up within the scope of the project "Letreiro Galeria" (meaning "Gallery Sign"), authored by graphic designers Rita Múrias and Paulo Barata.
They have been photographing and collecting the deactivated signs and rediscovering their underlying stories, reconstructed piece by piece thanks to several testimonies. The cover shows the emblematic Ritz hotel's original sign. Each letter is 2.5-metre tall and weighs 80 kg, making it a major attraction in the exhibition. More than a mere catalogue of the deactivated signs, the book gives this visual legacy a full recognition as cultural heritage and pays homage to an important part of the city's History that deserved to be studied and preserved.