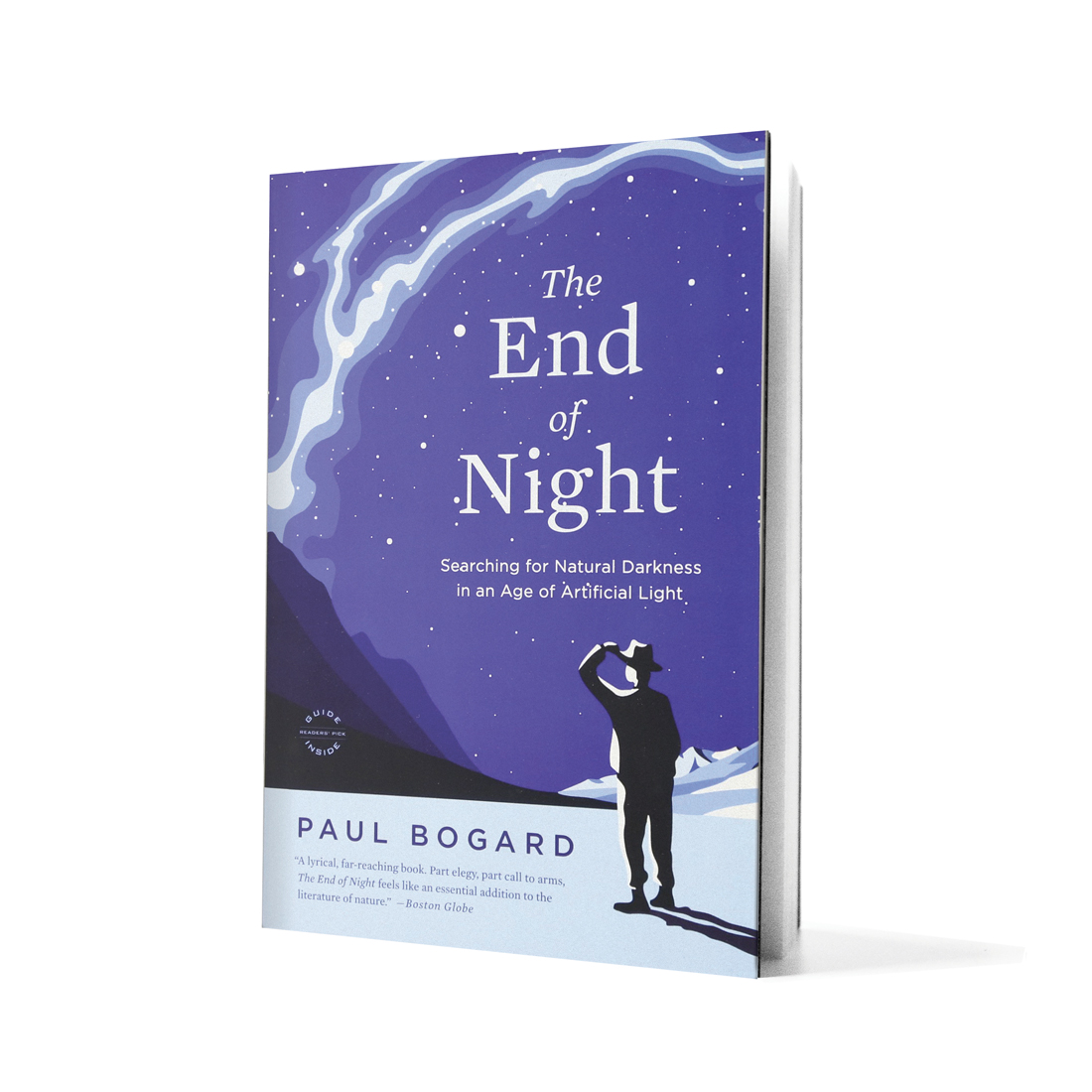 The End of Night
A journey around the globe in search of a truly dark sky that sheds light on the importance of defending and celebrating the night.
A walk on the dark side with a constellation of experts that range from lighting designers to sleep therapists, this book sheds light on the importance of defending one of nature's most thrilling wonders: a brilliantly starry night. Light pollution is growing: in Western Europe and the United States, 99% of people no longer experience a "truly dark night". Eight out of ten Americans born today have never seen the Milky Way.
In his illuminating, immersive and poetic "part elegy, part call-to-arms" (Boston Globe), creative nonfiction professor Paul Bogard travels the globe to find the wildly dark night sky. Blending personal narrative, natural history, health, science and folklore, he tries to open the readers' eyes to night and reminds them to celebrate it. In Paris, for example, Bogard's guide is François Jousse, who illuminated the architectural stars of the City of Light, from Notre-Dame to the Sacré-Coeur. In London, he takes the route of one of Dickens's beloved "Night Walks", meeting along the way some lamplighters responsible for maintaining the city's 1,600 remaining gas lamps. The author is also the editor of the anthology "Let There Be Night: Testimony on Behalf of the Dark" (2008).