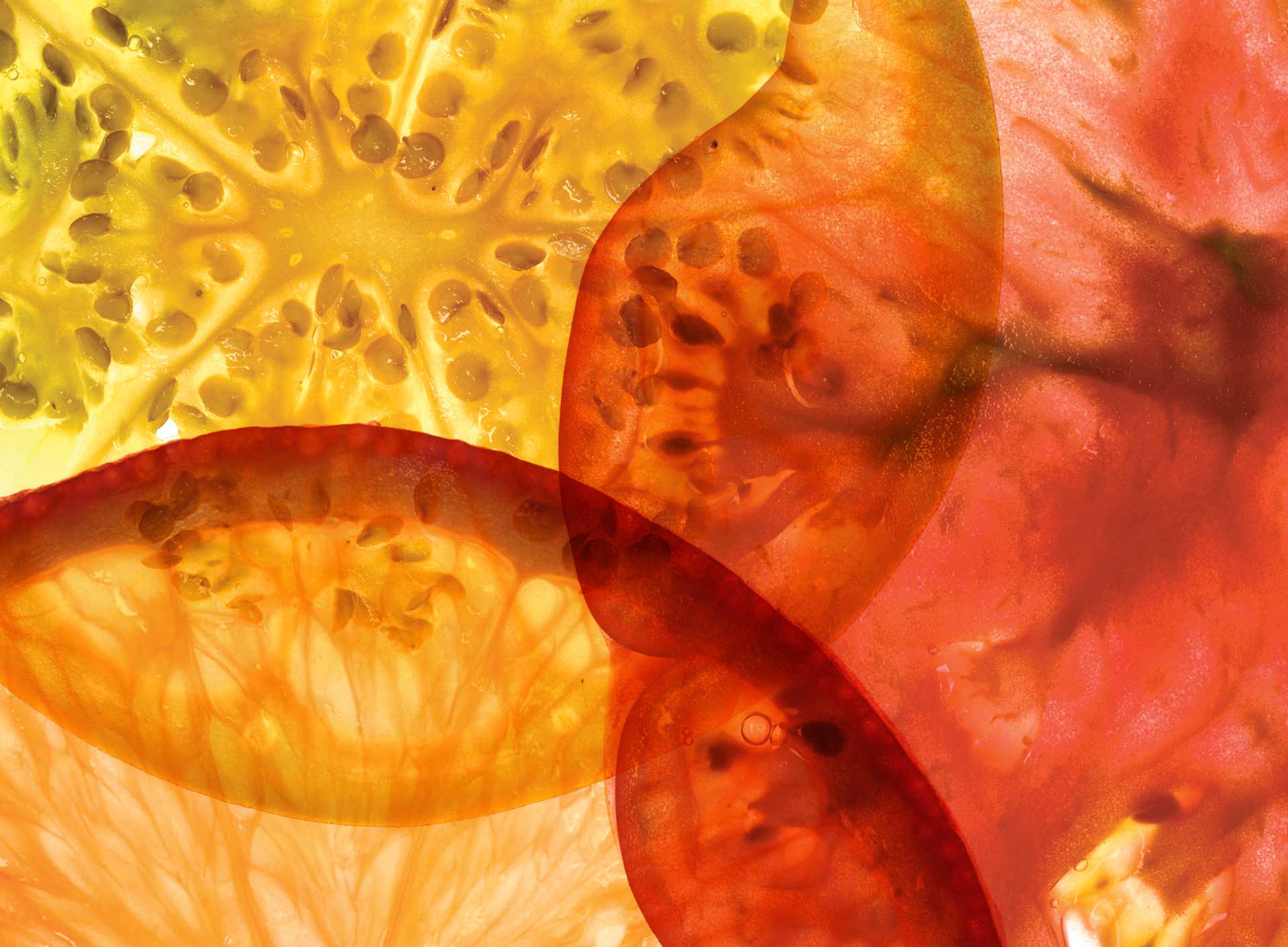 Passion for Food: Transparency
There's something special about Vitamin C that makes people reach for it at the very first symptoms of cold. Zesty, juicy, low-calorie fruits like orange, tomato and lulo are rich sources of ascorbic acid. They're popular in Portugal, Poland and Colombia.
ORANGE ON THE OUTSIDE, PORTUGUESE ON THE INSIDE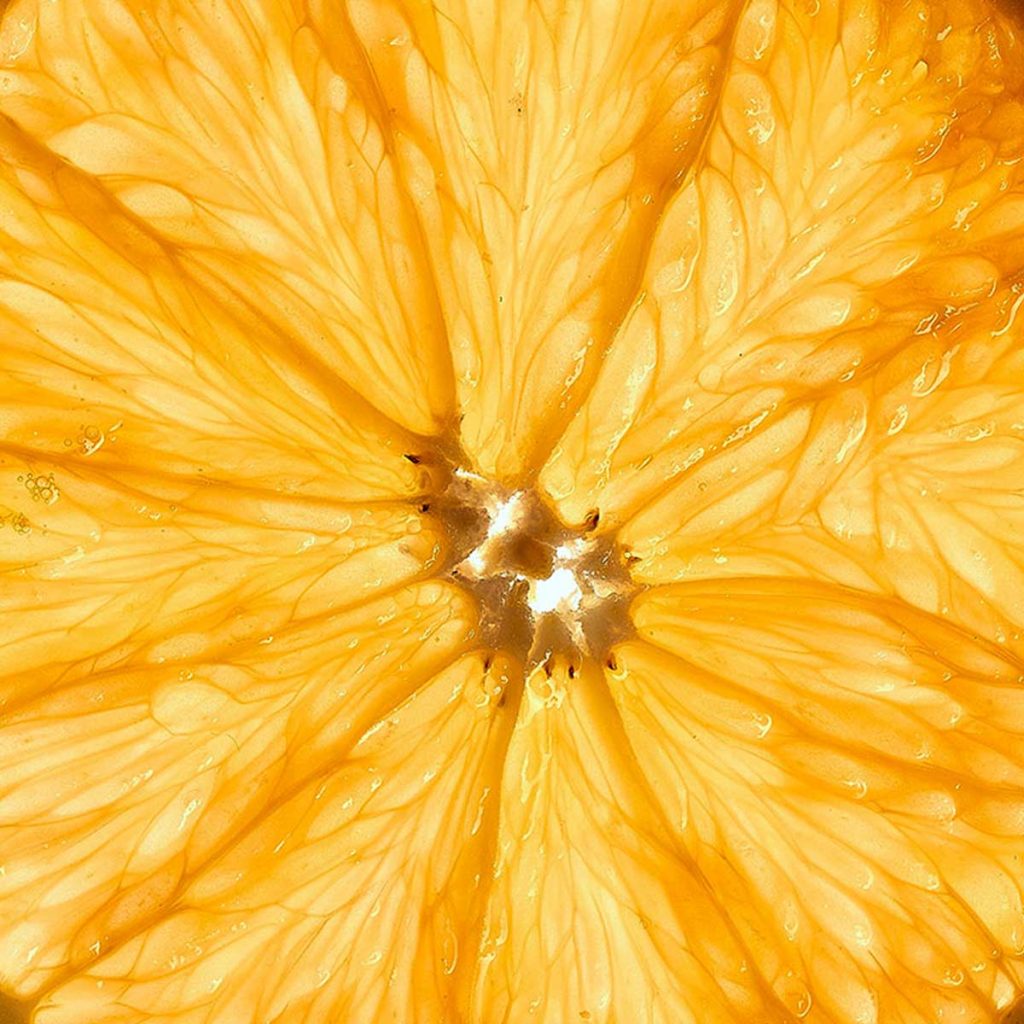 Portuguese merchants were the first to introduce the sweet orange in Europe, in the 16th century. That's why the fruit was named after Portugal in some countries: it is called "portakal" in Turkey, "portokáli" in Greece, and "portocálâ" in Romania.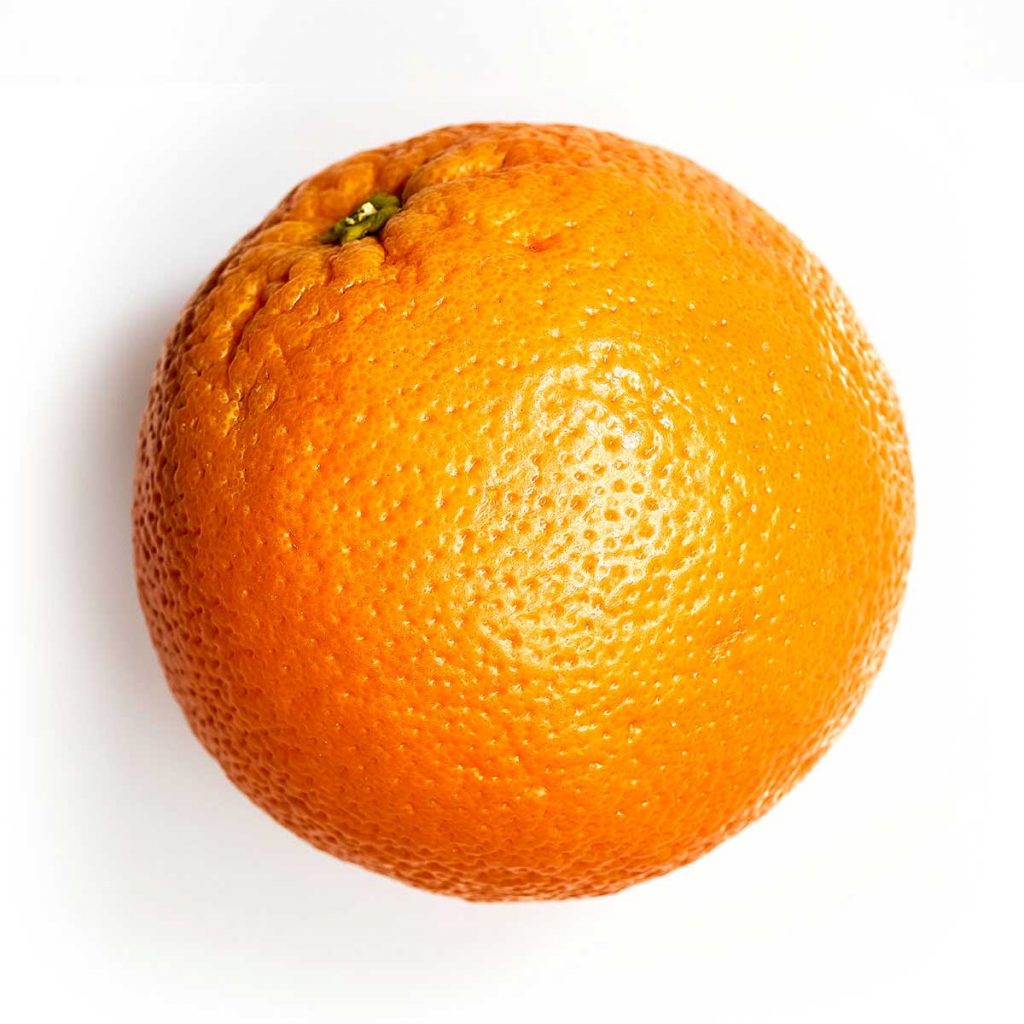 QUEEN C
This fruit tends to get all the glory when it comes to Vitamin C. In fact, whenever we feel the need to load up on it, the first thing we think of is an orange juice. But oranges are much more than the obvious remedy for Winter chills: apart from the including the powerful multitasking antioxidant, they're packed with flavonoids, minerals, fiber, and a multitude of other vitamins.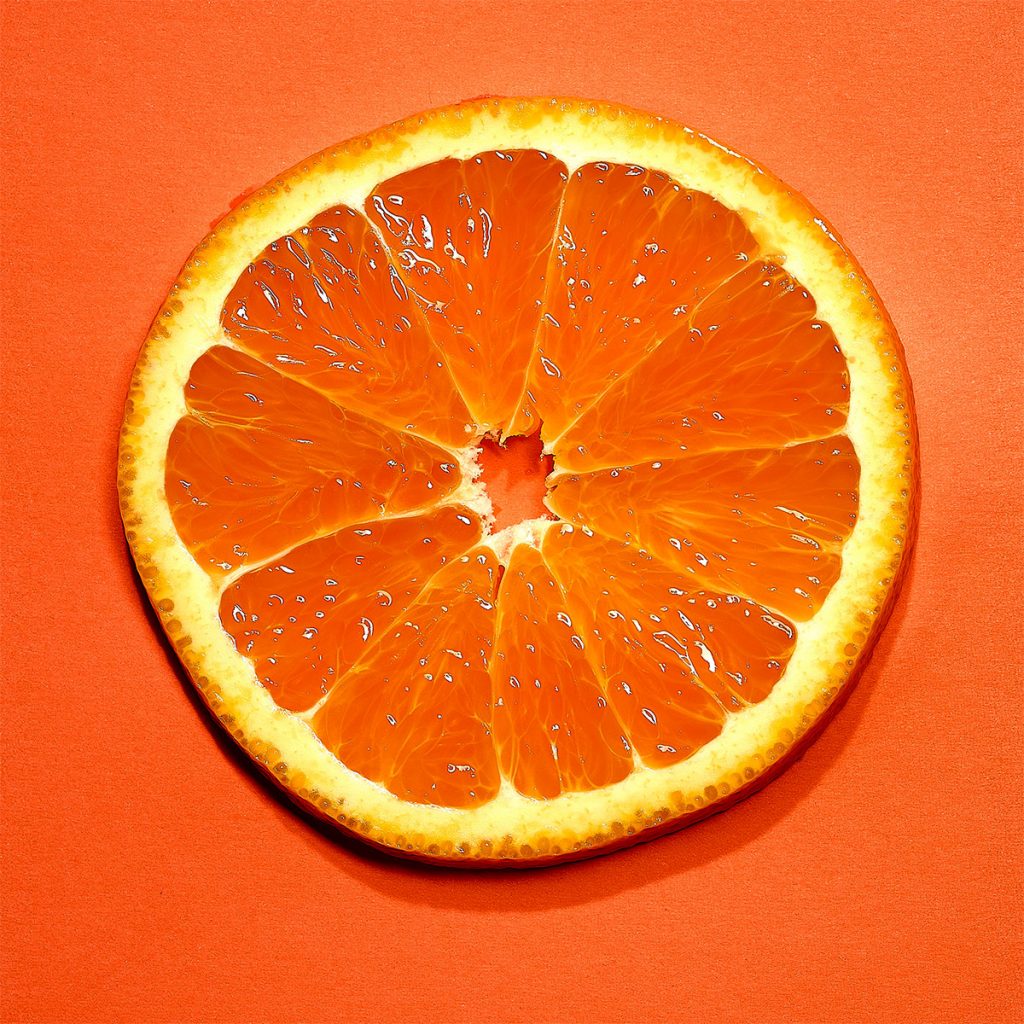 GOLDEN SUNSHINE
Oranges are one of the most popular fruits worldwide. In Europe, Algarve is the region with the most sun exposure, which accounts for this variety's certified highquality. The Algarve Orange is famous for its tender pulp and sweet flavour.
RED ROMANCE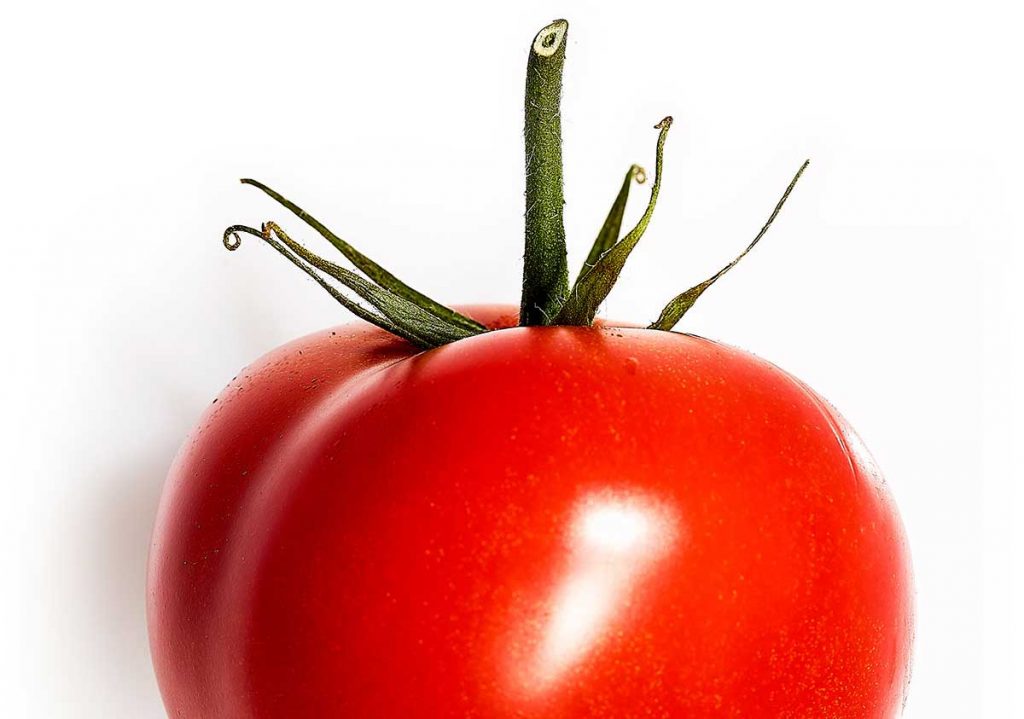 Tomatoes play a major role on the Polish scene… and cuisine. They are incredibly versatile, being prepared in a seemingly endless number of dishes. Some even like eating it alone, biting into it and feeling its bitter juice drip down their chins. If you're one of those people, please love them with their clothes on: most of this fruit's antioxidant power is in their skin.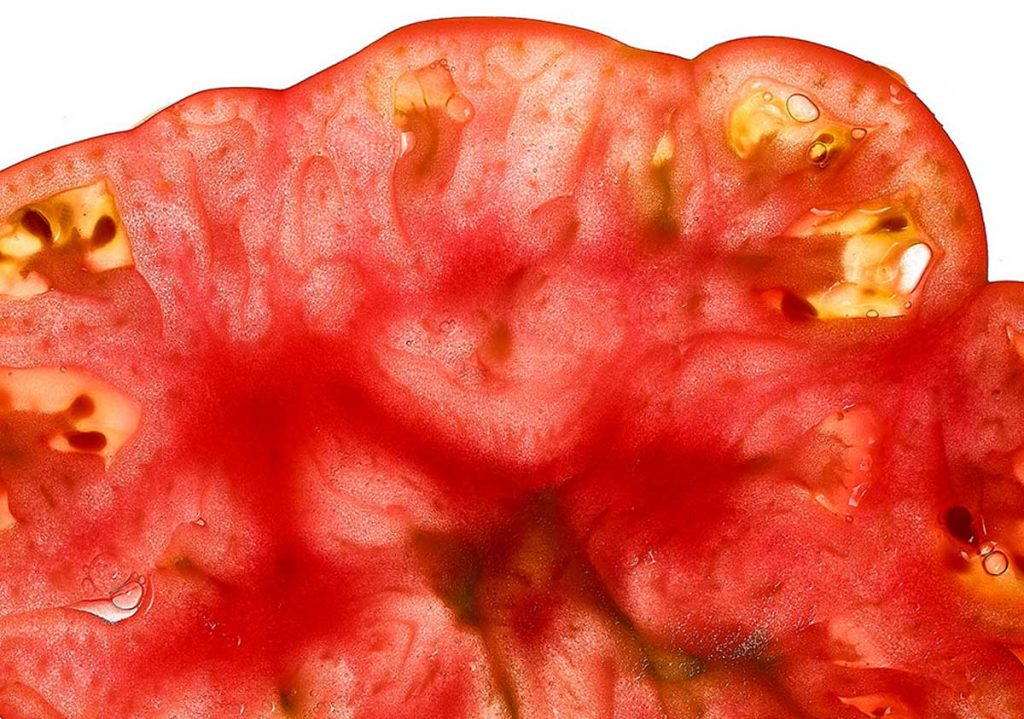 From classic red to pale white.
Skin, seeds and pulp.
A tomato a day keeps
the heart doctor away.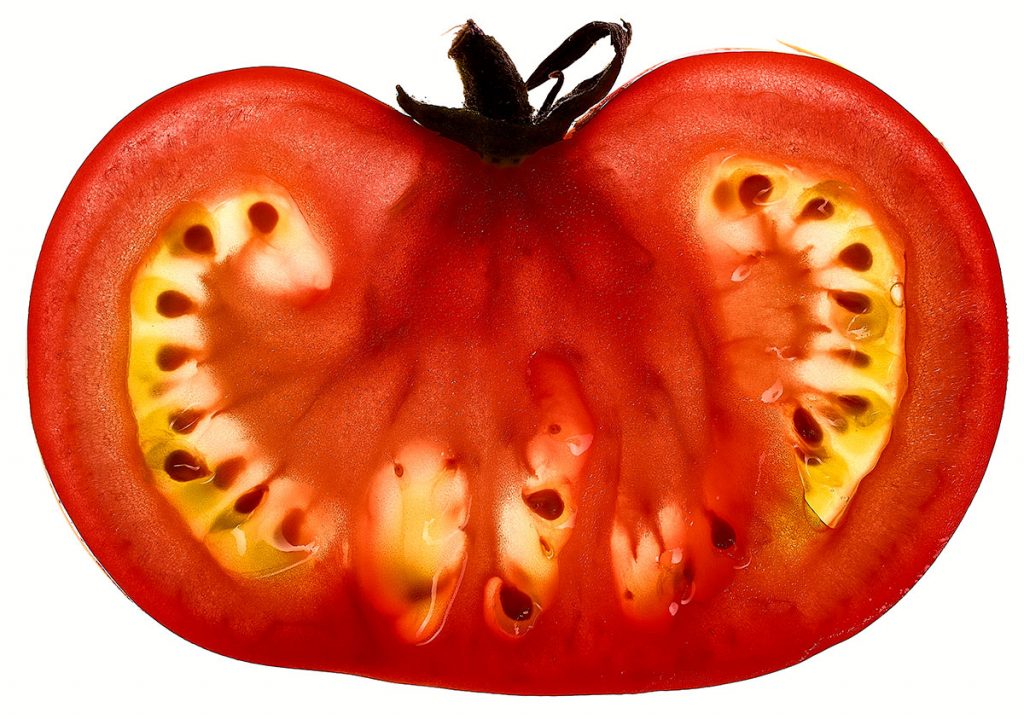 C FOR YOURSELF
Though we often turn to citrus as our go-to source of Vitamin C, the truth is that there are many other fruits high in ascorbic acid. Tomatoes are the top ten and for those that love sun dried tomatoes news are even better: they contain 39,2 mg per 100 g
ROYAL JELLY FLESH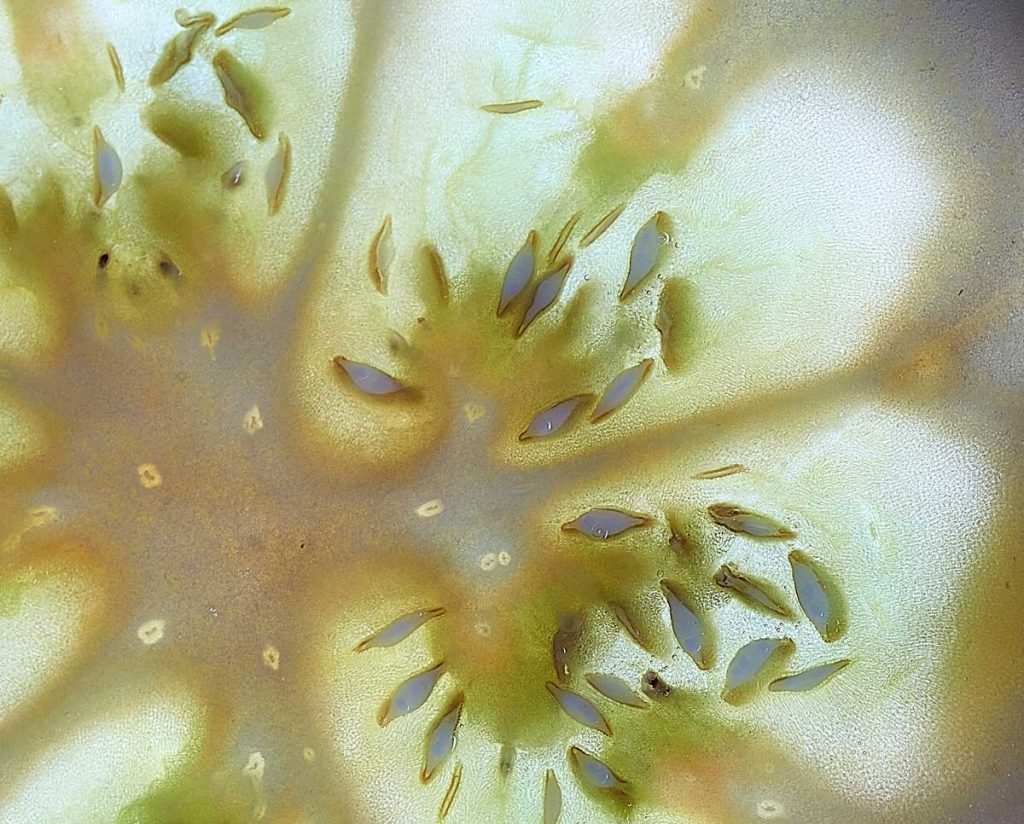 Lulo, also known as "Naranjilla" (meaning "little orange") outside Colombia, are totally a thing. This light-green, citrus-like fruit's texture and colour make it an orange look-alike, inside it is similar to a tomato, and its taste is a mixture of pineapple and lime. Native to the northwest region of South America, it is regarded as a "royal fruit". As other fruits high in Vitamin C, it protects your heart, boots your immune system strengthen your bones.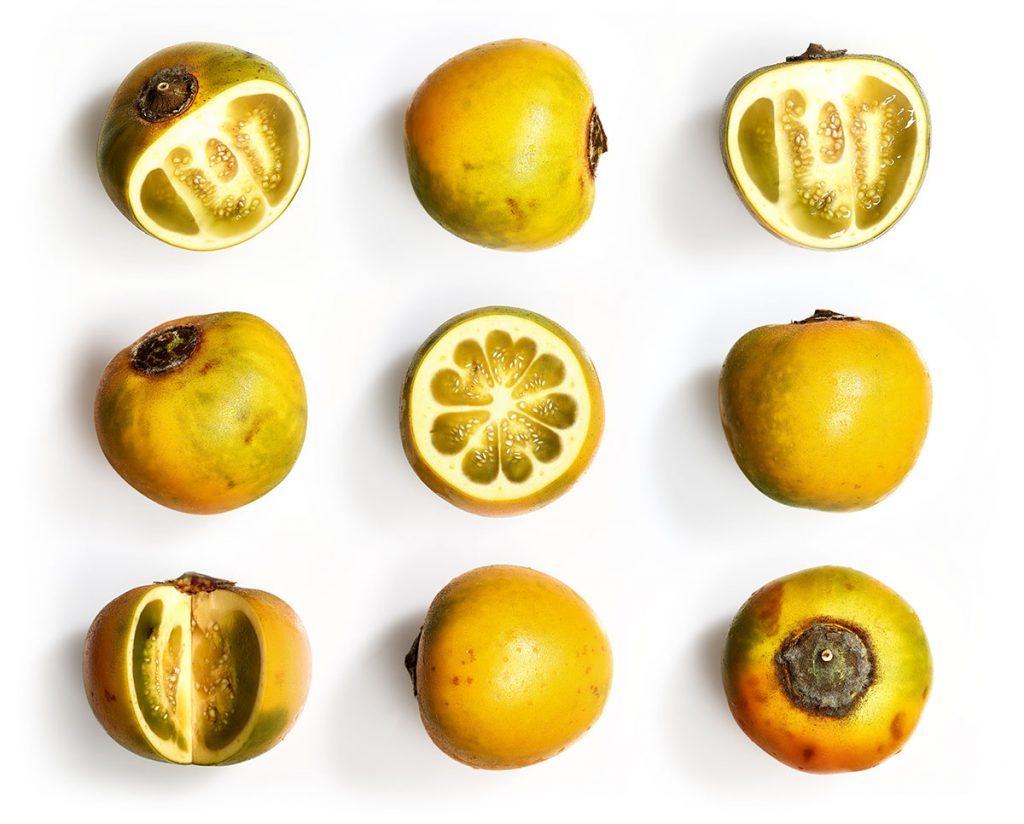 HAVE IT YOUR WAY
The nectar of gods can be eaten raw or cooked but its most popular use is in the form of juice in Lulada, a refreshing drink made with mashed lulos, lime juice, water, sugar and ice. Lulo is also used to make smoothies, jams, jellies, and also in making fruit pies.