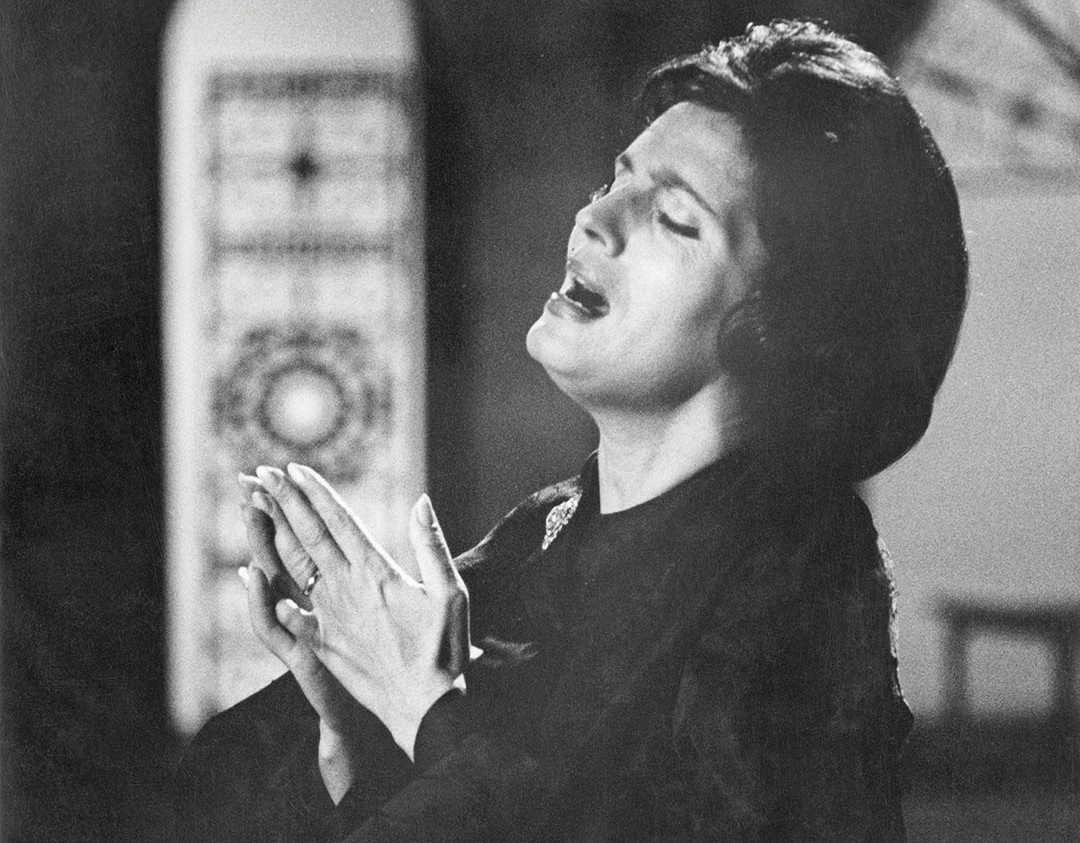 BY THE WILL OF FADO
"When I sing 'It was by the will of God…' (…) it means it can't be changed anymore, it's gone. It is in this fatalism, in this fate that can't be changed, that the truth of 'fado' lies". This excerpt from an interview to Portuguese radio station RDP – Antena 1, broadcast on 19 May 1992 (seven years before Amália passed away), makes it clear how she made fado her own fate. Amália gave voice to fado with supreme boldness, stripped it of its parochial norms, introduced it to erudite poets, freeing the song from the restricted audiences of traditional fado houses and giving it international glory on the world's biggest stages (the Olympia, in Paris, Carnegie Hall, in New York, or the Canecão, in Rio de Janeiro, to name but a few).
And, at the same time, in our collective imaginary, she forged the image of the iconic figure of the fadista with her priest-like pose and her famous long black dresses. Amália used to say that she liked to sing everything that tasted like fado but, in the words of musicologist and the singer's close friend Rui Vieira Nery, "she liked to sing everything that tasted like Amália", whether flamenco, tango, samba, rancheras or the chanson française. The universality the "impossible black rose" infused into her exclusive sound heritage and her ability to combine the popular and the erudite, the traditional and the new, the lyrical and the tragic, gave fado a global dimension as she sang Portuguese nostalgia in more than 60 countries.
A UNIQUE WAY OF LIFE
"I know that my story will be the one you choose, the one that is the most interesting, the one that is not mine." It is hard, if not impossible, to tell the story of "the soul of Portugal", not only because her legacy is inexhaustible (and still only incompletely catalogued) but also because, like the song, the fadista's "independent heart" and passionate life belong to everyone and to no one. The closest attempt to portray her is "Amália – A Biography" (1986) by Vítor Pavão dos Santos.
The book took shape from a series of conversations that the author had with the singer and reveals the artist's entire trajectory, from her first performances in 1939 in Retiro da Severa (an old restaurant where fado was sung and which no longer exists) to her first album, recorded in Brazil, and to her heyday during the 1960s.
There are even doubts as to the date on her birth certificate (23 July 1920) and she herself adopted 1 July as her birthday. Born in 1920 in the Alfama area in Lisbon, the cradle of fado, she was one of 10 children in a working-class family and was brought up by her grandmother. Her love of singing was clear at a very early age, but times being what they were, she had to find work, first as an apprentice seamstress and embroiderer and then at a sweets and chocolate factory. Later on, she sold fruit on the streets.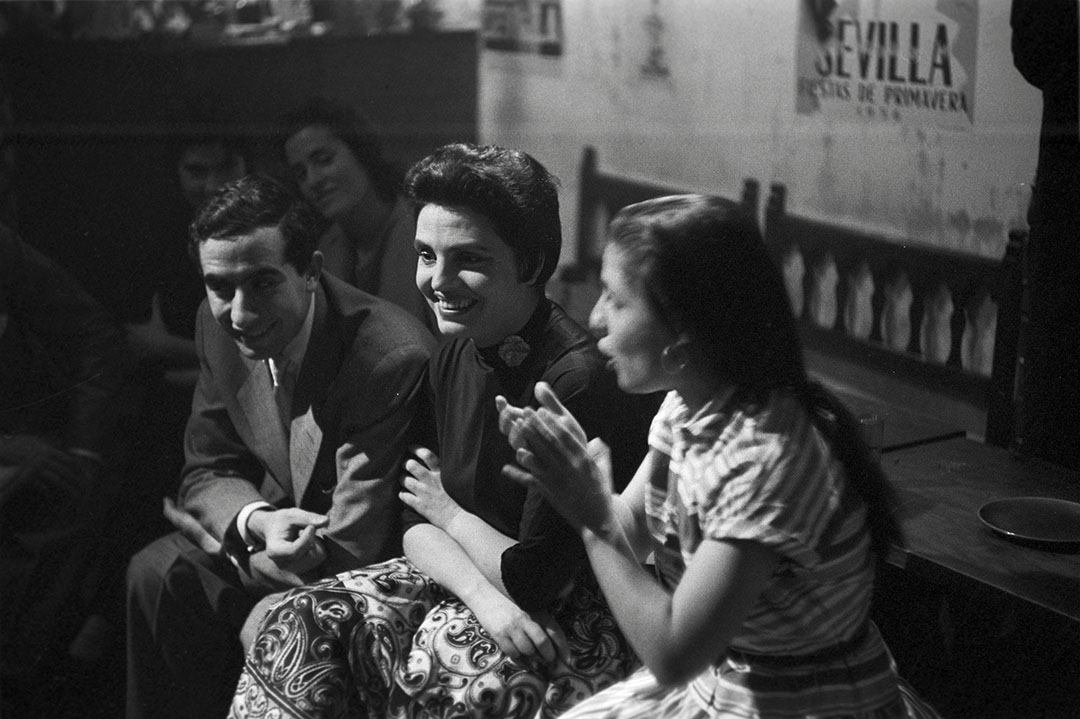 The "voice of Portugal" would make her first appearance in 1935 when she was chosen as soloist to sing "Fado Alcântara" on the occasion of the Lisbon Popular Saints festivities, as well as at the procession in her home neighbourhood of Alfama. It was there that what really got her started on a whole life onstage began: the audience, their applause, their warmth. The centenary of Amália Rodrigues' birth in 2020 (also to be commemorated in 2021 due to the pandemic) is an excellent opportunity for those who have been touched by her music to gain a clearer awareness of her importance in the contemporary cultural scene.
She recorded more than 170 albums, which were released in 30 countries and sold 30 million copies. Amália also had a career in cinema, having appeared in a dozen feature films, notably ''Les Amants du Tage'' (''Lovers of the Tagus'') by the French director Henri Verneuil. Like nobody before her, Amália is said to have brought fado to the world only because she knew how to bring the world to fado. The unrivalled queen of fado remains alive, modern and timeless, continuing to make the name of Portugal known all over the world.
CARRYING ON THE LEGACY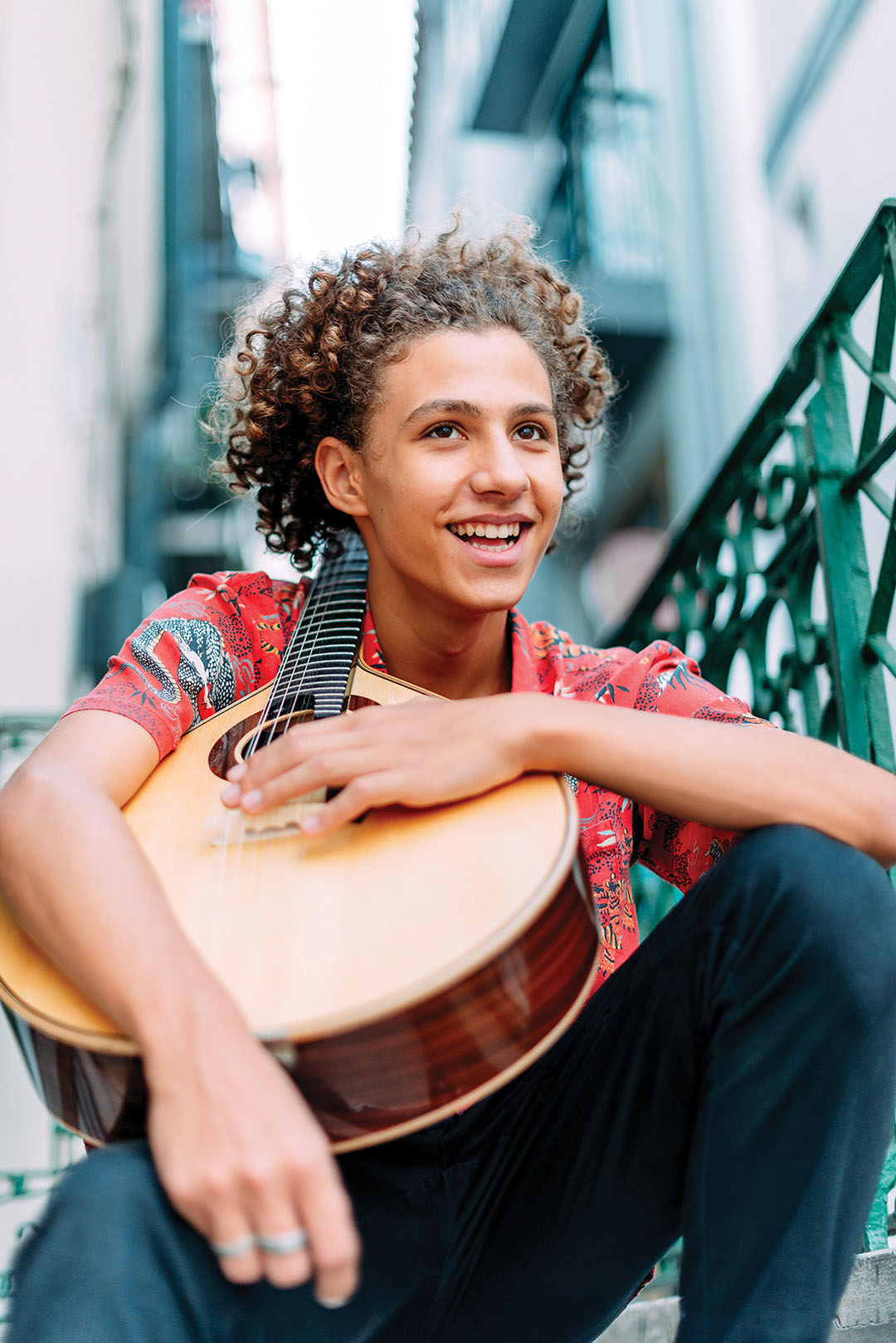 A 17-year-old Portuguese guitar prodigy, Gaspar Varela carries on the proud fado legacy as Amália's great-grandnephew. He learned how to play the Portuguese guitar at the age of eight in order to accompany his great-grandmother Celeste (Amália's sister), his great inspiration. 2018 was a very special year for him: he recorded his first solo album, "Gaspar" (with rewrites of compositions by masters like Carlos Paredes). In 2019, he joined Madonna on her "Madame X" world tour.
Fado (Portuguese noun)
1.fate
2.The best-known musical form in Portugal is the melancholic fado, which is traditionally sung by a soloist (known as a fadista) accompanied by the Portuguese guitarra. There are two main types of fado: Coimbra fado is traditionally sung by men, and is considered to be more cerebral than the fado from Lisbon, which is sung by both men and women. The theme is nearly always one of deep nostalgia known as saudade, and the harsh reality of life.

Source: Collins Portuguese-English Dictionary