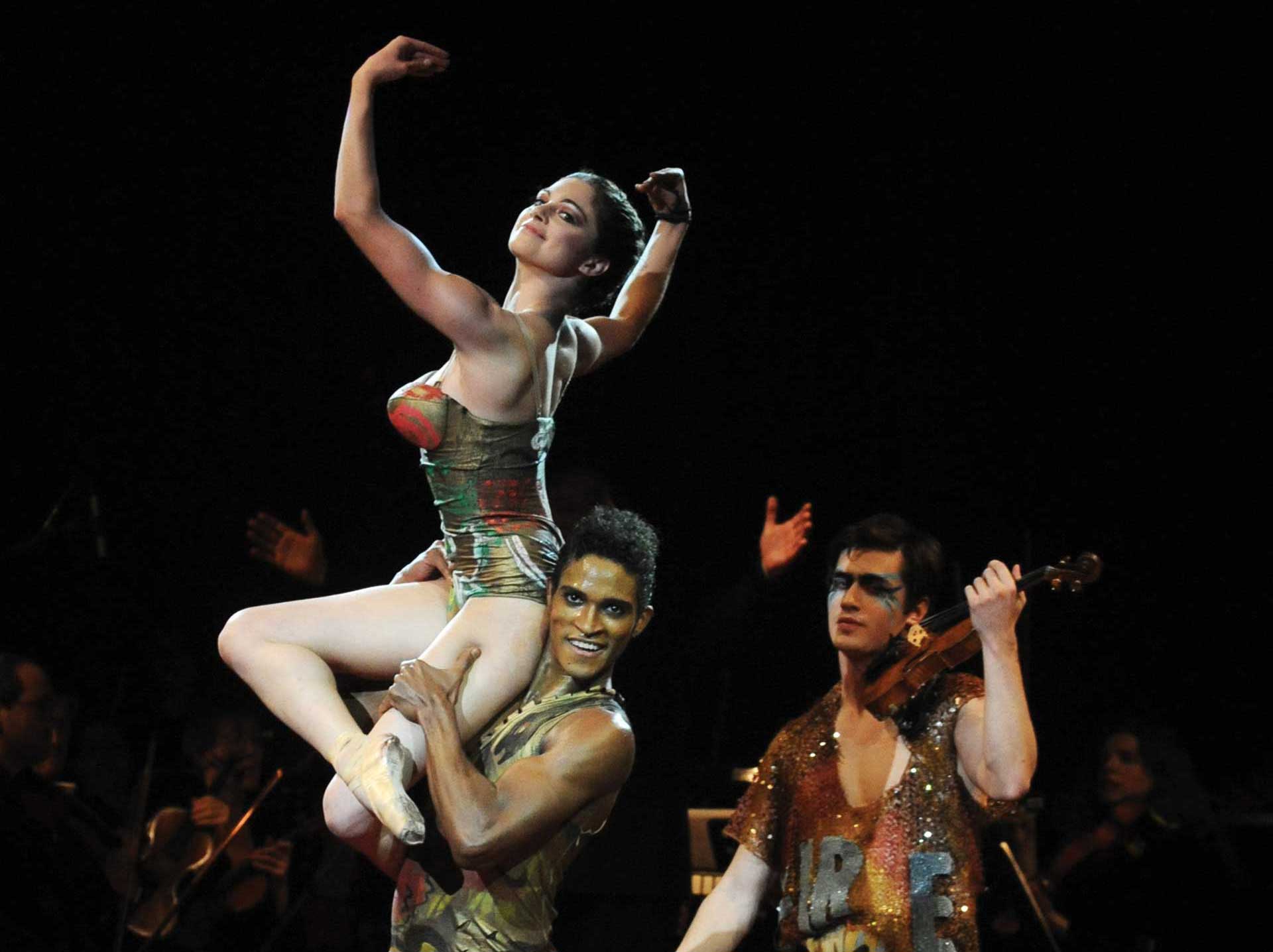 Fernando Montaño was the first Colombian ever to perform in a leading role at the British largest ballet company. Like many young boys, he initially dreamed of being a football player, but as he saw some ballet for the first time on TV, he started copying the movements and felt something bigger, though he had no idea what ballet was. Born in Buenaventura in 1985, Montaño, the youngest of four children, was six when he and his family moved from Colombia's Pacific coast to Cali, the country's third-largest city and home for its only proper ballet school.
By the age of 12, Fernando Montaño left football behind for good and began taking ballet lessons. It was a late start for a ballet dancer but his perseverance made him play for time and win a scholarship to the famed Cuban National Ballet School, in Havana. At first, he was placed with a family who welcomed him. His parents sacrificed their savings to help him support their dream and afford their children's stay in Cuba. When Fernando Montaño graduated, he was hired by the Cuban National Ballet. Then, an offer from Europe came: the aspiring Italian Cuban dancer Venus Villa asked the Colombian to join her in the prestigious Rieti Ballet Competition.
Sadly, the visa to travel to Italy came through only three months later, and the festival was long over. In a twist of fate, that same year the dancer was offered contracts with La Scala, of Milan, and the Teatro Nuovo di Torino. The turning point arose in 2006, when he was spotted in Italy by the then-director of the English National Ballet, Jane Hackett, who asked him to audition in the UK. At 19, he joined the company as an Artist, having been promoted to First Artist in 2010 and Soloist in 2014. His repertoire includes a wide array of works, ranging from the role of the Jester in Frederick Ashton's "Cinderella", to the role of the Caterpillar in Christopher Wheeldon's "Alice's Adventures in Wonderland".
Aged 19, he joined the company as an Artist, having been promoted to First Artist in 2010 and Soloist in 2014.
Following a decade with the Royal Ballet, he took a sabbatical in Bogotá to be a judge on 52 episodes of the first ever Colombian series of Dancing with the Stars. Also in 2016, Montaño was asked to create a choreography for FIFA Futsal World Cup's opening ceremony, which took place in Cali's Coliseo el Pueblo, in Colombia. He used the occasion to debut 'Foot-Ba', his new mix of dance that fuses the elegance of ballet with the energy of football, based on the moves and personalities of some of the world's most iconic players, such as Cristiano Ronaldo, and his personal favourite: Colombian winger James Rodríguez.
Fernando Montaño's passionate leap from poverty to stardom has the hallmarks of a Hollywood blockbuster. It is not by chance that he was described on a BBC TV documentary as "the Colombian Billy Elliot", after the 2000 drama film which depicts the life of a 11-year-old coal miner's son whose life is forever changed when he stumbles upon a ballet class, during his weekly boxing lesson. In both 2013 and 2014, he was voted Personality of the Year at the prestigious LUKAS Awards, an annual event recognising outstanding Latin personalities. Outside ballet (and, of course, football), the dancer's interests include supporting the Children of the Andes charity, which aids children in poverty in Colombia.