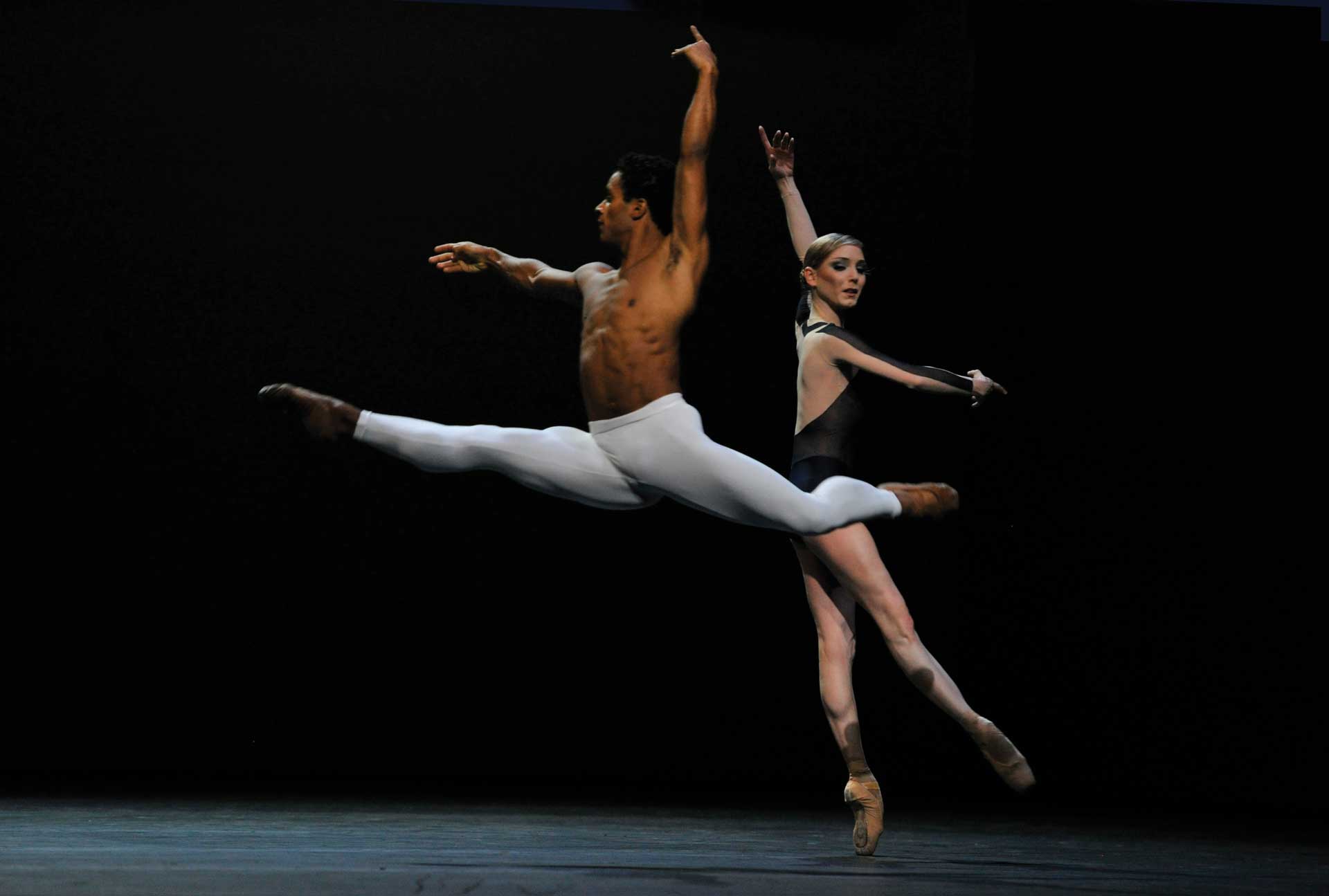 Marcelino Sambé became a First Soloist at The Royal Ballet at the age of 23. Born on April 29, the International Dance Day, he has been dancing since he can remember: Marcelino Sambé started with African dances, by taking classes in the Communitarian Centre of his neighbourhood, Alto da Loba (in the municipality of Oeiras, near Lisbon). Amazed by his talent, the Centre's psychologist encouraged him to pursue a career in dancing. Sambé joined the National Conservatory of Lisbon when he was only nine years old.
His unfailingly bright and airy technique made him shine from the start and earn a scholarship to the Royal Ballet School's Upper School. After graduating into the Company during the 2012/13 Season, he was promoted to First Artist in 2014, Soloist in 2015 and First Soloist in 2017. Marcelino Sambé's ebullient presence in the ballet world, also as an emerging choreographer, leaves no one indifferent and even called "Forbes" magazine's attention to the point that the leading source for reliable business news has recently included him in its 2018 Under 30 list for Arts and Culture, which distinguishes the trendsetters that are changing the face of the world's dance, design, fashion, and more. Sambé likes to quote Albert Einstein on his definition of dance to say that "dancers are God's athletes."
For the Portuguese ballet dancer, dance is a feeling and its performative aspect of telling stories is what makes him more passionate about it. His repertory includes Hans-Peter/Nutcracker (The Nutcracker), Mercutio (Romeo and Juliet), and Florestan (The Sleeping Beauty). Sambé has created roles in Crystal Pite's "Flight Pattern", Kim Brandstrup's "Ceremony of Innocence", Marriott's "Connectome", Hofesh Shechter's "Untouchable" and Wayne McGregor's "Woolf Works". Sambé's awards include a silver medal at the Moscow International Ballet Competition in 2008, first prize at the Youth American Grand Prix in 2009 and a gold medal and special award at the USA International Ballet Competition in 2010.