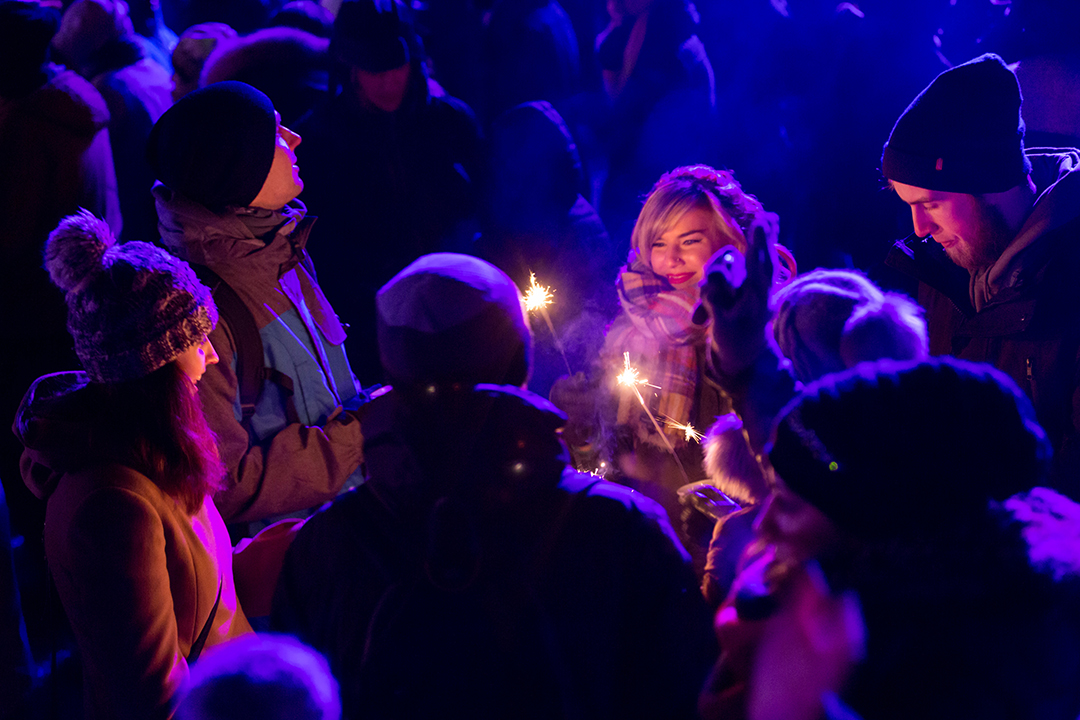 During the historical period in which Poland was known as the Polish People's Republic (1952-1989), there was no better excuse for socialising than to get together on the days that celebrated popular names, such as Anna, Krystyna, Ryszard or Tadeusz. Opportunities for celebrating name days arose quite often since pretty much everyone knew someone called Anna or Tadeusz. So if you liked parties, the solution was simple: opened a calendar, checked whose name day was, confirmed whether you had a person with such a name among your friends and off you went, celebrating at his or her place that very same evening. You didn't have to worry too much about a gift: a bunch of flowers was more than enough. The name day tradition has its roots in the Catholic religion, which has a strong presence in Poland. Name days are associated with Catholic saints, so important dates in the Polish calendar are almost always associated with popular names. New Year's Eve is known as Silvester's Day ("Sylwester") in Poland.
As Poland fell under a strong influence of the Western culture as from the early 1990s, birthdays prevailed over name days almost completely.
November 30 is St. Andrew's Day ("Andrzejki"), which is usually celebrated with a fortune telling tradition as our future is unveiled through a candle's flame. May 15 is St. Sophie's Feast Day known as "Cold Sophie" ("Zimna Zośka"), when people curiously use their thermometers to predict if there would be spring frosts that year. We also have St. Nicholas' Day ("Mikołajki") on December 6, in which children are offered a gift (yes, in December, Polish children receive gifts twice). At St. John's Night ("Noc Świętojańska"), celebrated on June 24, Poles must search for a fern flower and throw garlands on the rivers.
Midsummer Night is associated not only with the summer solstice but also with the name John, as it is the feast of St. John. For today's generations of Poles, name days are a remnant of "times rightly passed". Birthdays were already the dominating celebration days in some regions, such as Kashubia or Upper Silesia. For some time and after the political transformation in the early 1990s, when Poland fell under a strong influence of the western culture, birthdays prevailed over name days almost completely. So today, only parents and grandparents still remember to give their best wishes to the person celebrating their name day.
Young Poles are more likely to celebrate their birthdays rather than their name days, unless they use public transportation services. Whether you are on a tram or a train, electronic information boards in Poland still display information on the name being celebrated on the given day. The tradition has faded so much that we sing the old Polish toast song "Sto lat" ("One hundred years") both during birthday and name day celebrations, although today this song (one of the two songs known to every Polish person, the other being the national anthem) is sometimes replaced by the English "Happy Birthday".