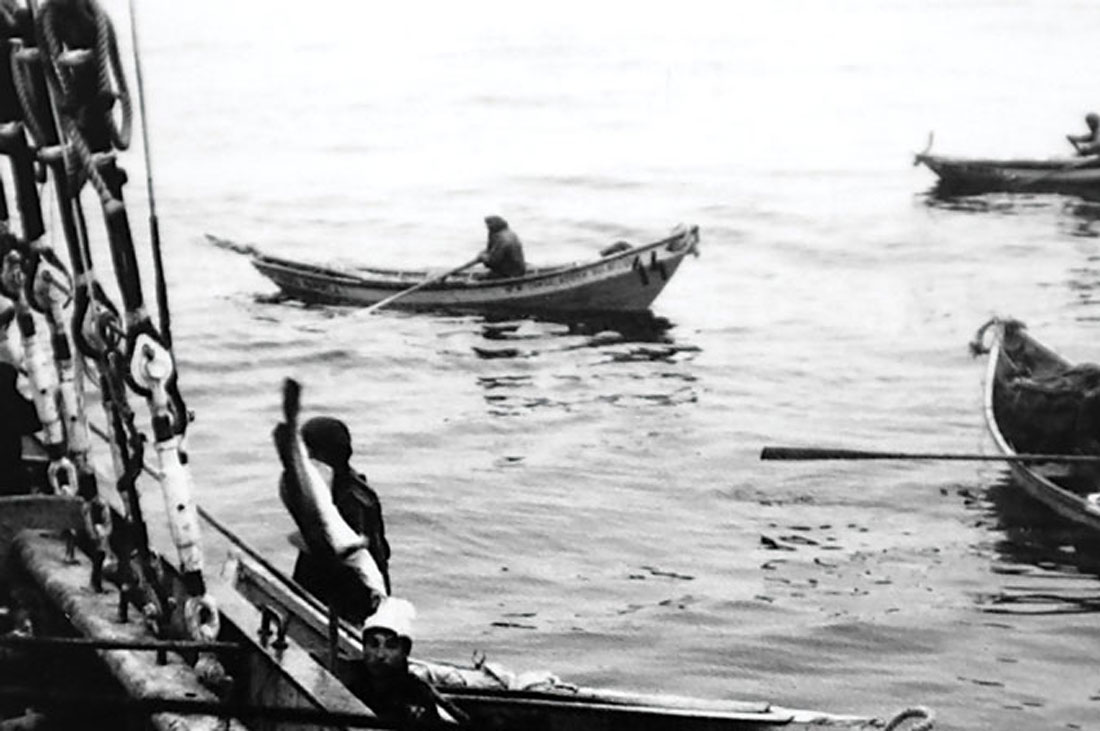 Long were those adventures across the seas at the end of the world, where every day acts of survival were performed that put human suffering to the test. Portugal was one of the greatest worldwide maritime powers. Courageous, adventurous men went through ordeals, right back in the 15th century, when in 1472 João Corte Real stepped onto the American continent on a Portuguese-Danish voyage, 19 years before Christopher Columbus managed to do so.
The Portuguese people did not wish or did not know how to preserve a fleet comprising hundreds of beautiful, seafaring luggers built in wood by skilled naval craftsmen. They established new concepts and new navigation techniques, enabling them to face the most formidable oceans.
Manned by a crew of shrewd, extremely brave men, out of a fleet of hundreds of boats, nowadays, you can count those that have survived on the fingers of one hand. As the greatest exponent of a Portuguese epic, the "Santa Maria Manuela" has resisted time and is now sailing in other "waters"….in other "seas"… So let's embark on the story of the life of the last captain of this ship, a four-mast sailing lugger used for cod line-fishing.
He was born in Ílhavo, a land of sailors, very close to the beach, and at the age of 19, Vitorino Paulo Ramalheira wanted to adventure out to sea. He was well aware of the adversities of the art of fishing as he was the son, grandson and great-grandson of sea-dogs. He went to primary school in his home town and high school in Aveiro, and joined the Basic Pilot's course at the Nautical School in 1946, finishing in 1948. Later, in 1961, he did the complementary course to become a captain. Whenever the waves permitted, off he would go… For two years, as a third pilot, he pursued his career on the "Horta", a mixed cargo and passenger ship, making his début at sea.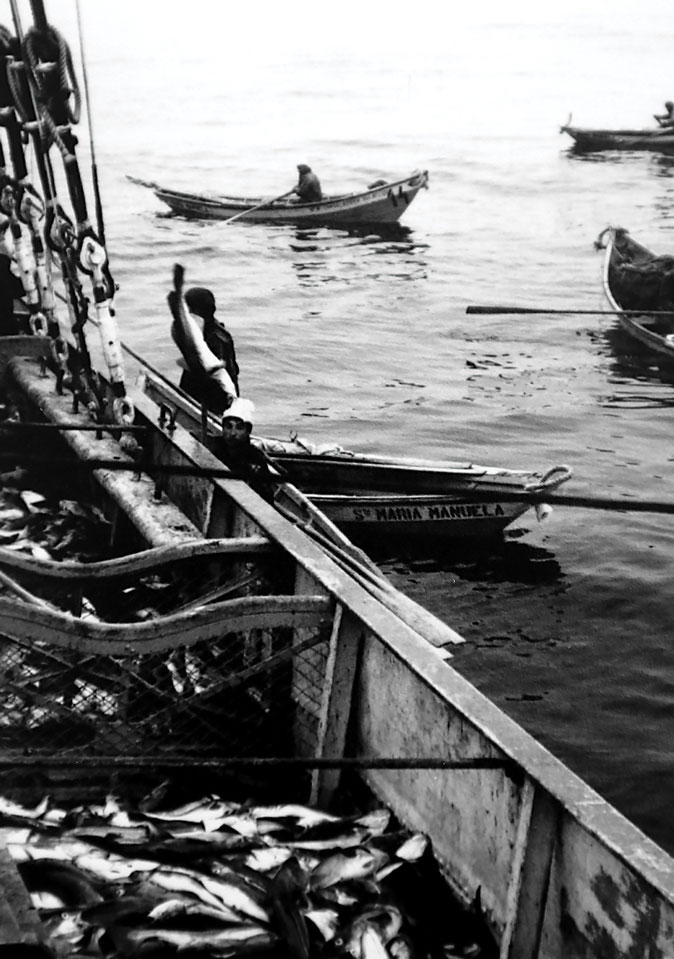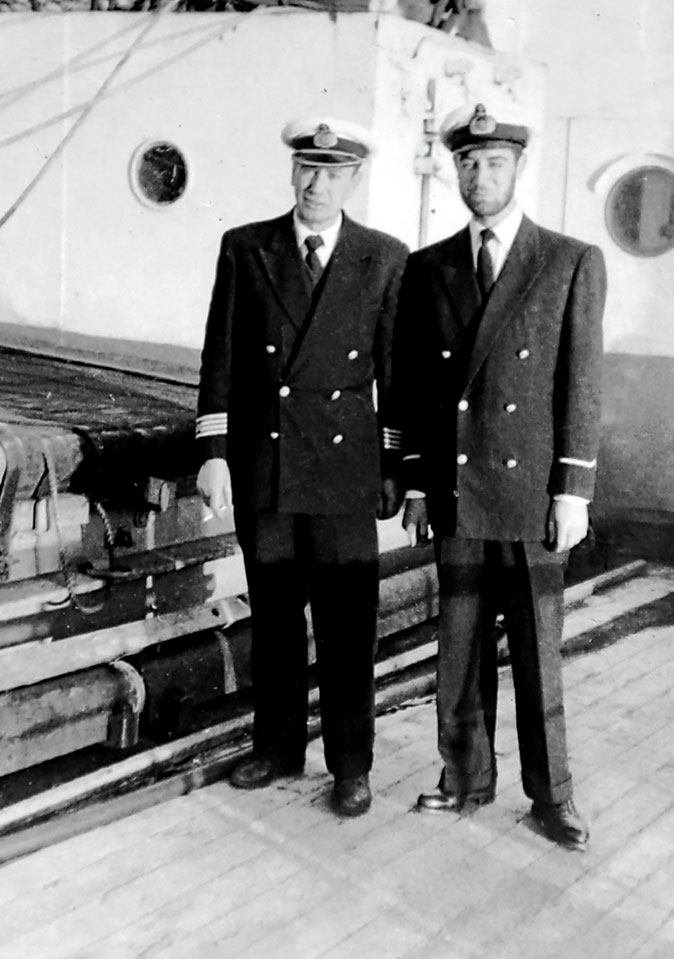 In 1951, as a third pilot, he boarded the Gil Eannes, a hospital ship supporting the cod-fishing fleet that was captained, at that time, by his father, João Pereira Ramalheira: "my father was a jovial, competent person who taught me a lot", he states.
On that ship he gained experience and, in his words, that adventure was "an unforgettable journey and the best of my entire life!". The Gil Eannes was a flagship of Portugal, having had a humanitarian role in the seas of Newfoundland and Greenland. Today it is a living museum and is docked in Viana do Castelo. Vitorino Ramalheira has his memories of all the times when he made the sea his profession. He never thought about being a fisherman.
He very much preferred searching and discovering banks of fish. Even so, destiny wanted him to board ship, where he went from being a pilot to chief officer and captain of different sailing ships, fishing for cod. In 1952, as a pilot, he went in search of the "faithful friend" on board of the motor vessel "Elizabeth". On the "Condestável", between 1954 and 1959, he carried out six fishing seasons as chief officer.
His first journey as captain was on the "Aviz" in 1960. He remembers that four-mast sailing boat and its exceptional crew, always managing to achieve fantastic results: "…after quite a stormy journey, with bad weather at the bow, I entered the great bank, sailed for several miles and said: now this is where I'm going to fish!".
And that's what happened. He fished and how he fished! A huge load straight away on the first day of work while on others they did not strike the same luck. He remembers the arduous, tough life of those fearless men. They took considerable risks, which they hardly valued, as they were so used to facing them. The hardships they suffered on land were dissipated at sea as there was always food.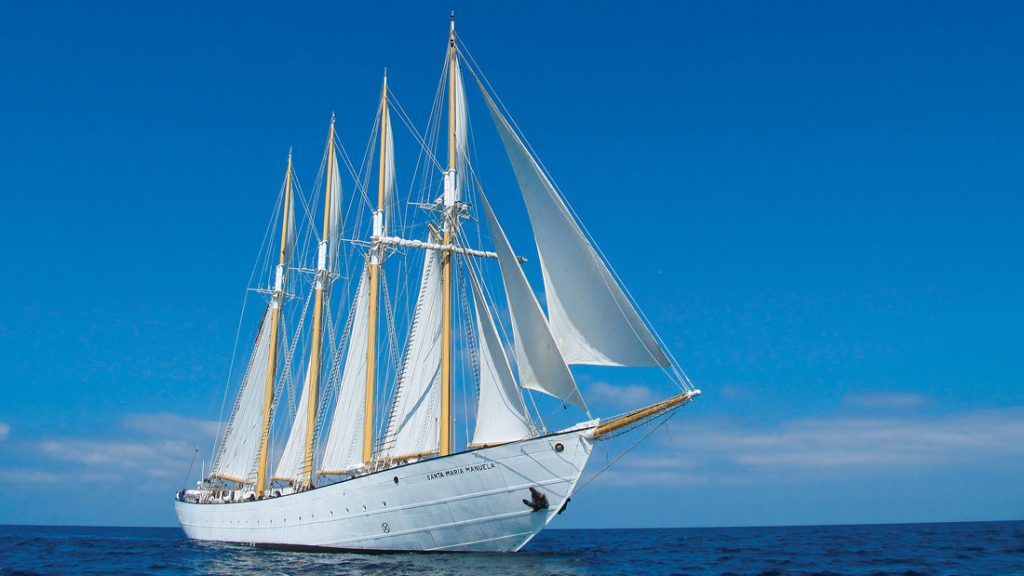 Vitorino Ramalheira never thought about being a fisherman but the destiny wanted him to board ship, where he went from being a pilot to chief officer and captain
The greatest joy: "reaching land on the first journey was really extraordinary and in itself a trophy…and to arrive with a full load, of course. "We were walking on clouds when we saw our family waiting for us!". The saddest times: " the departures, but all my life I had great resistance to pain. I tried to hide my suffering, even when there was danger. And I never felt sea-sick, perhaps because my body was already adapted to that life and so I felt stronger."
The most heart-felt moment I experienced was in 1965, on the day in which the "Aviz" caught fire which caused it to sink. "That ship, besides being a good sailing ship, looked like a Canadian schooner with four masts. It was very attractive and its officers' mess and the dining room were all in mahogany.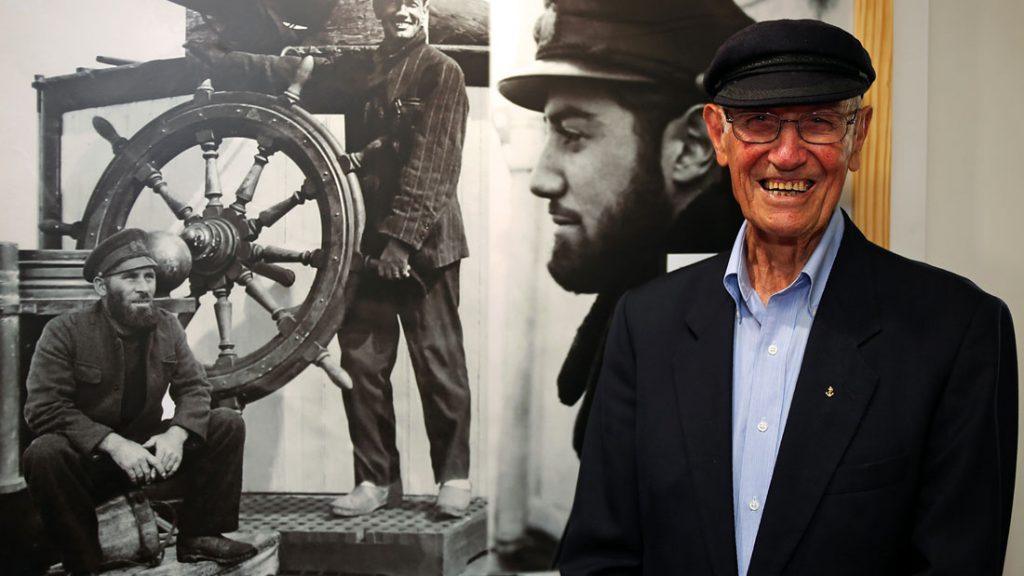 It was quite luxurious, shall we say." But the greatest luxury was the host of fishermen, who made up an extraordinary group: "they worked really well and you could feel that the crew, the officers and the ship really joined forces." Despite the disappointment of leaving the fishing season and losing the boat, he is still thankful for not having had any personal injuries.
Between 1966 and 1969, he was captain of the "Santa Maria Manuela" (SMM) three times, an iconic four-mast lugger, the twin of the Creoula both built in 1937 in a record time of sixty two days, at the CUF shipyards in Lisbon.
"It was a good sailing ship, although not the fastest, but it had very attractive, innovative and very aerodynamic lines, similar to the North American schooners", the former captain remembers. With voyages at an average of 15 knots, considered to be a fantastic speed for these ships, and with an excellent quality for fishing "which was being low, long and able to house many dory-boats; when it was bad weather, it would cut across the waves, thereby protecting the entire fishing season, while they were waiting to offload or hoist…".
Captain Vitorino Ramalheira's first voyage on the SMM was immortalised by the Canadian Hector Limieux, who embarked in order to direct a 15-minute documentary about the art of cod fishing for the National Film Board of Canada ("The White Ship"). So that film became a historic document, among the few that exist about line-fishing for cod, portraying the great odyssey and the courage of the Portuguese fishermen throughout a history of more than five centuries.
The greatest joy? "Reaching land on the first journey"
In 1970, the SMM was adapted for gillnets, after undergoing works to remove two of its four masts and adding a navigating bridge. Thus disfigured, compared to the original design by the English naval architect, Alexander Slatter, the SMM remained in operation until 1992, the year in which a late payment penalty ended the fishing in the Great Banks of Newfoundland, which were its waters for decades.
Following some sale and acquisition processes, it was completely renovated and restored to have a capacity for around fifty people, with so much better living conditions compared to the ones that those fishermen had.