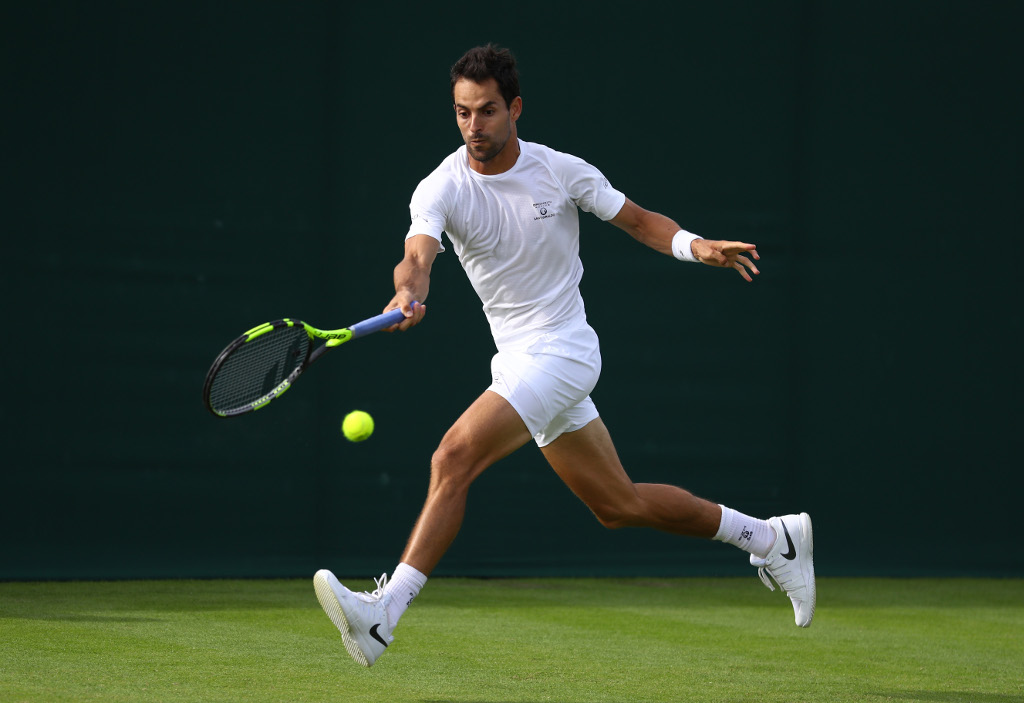 Why is it important to breathe correctly while you exercise? What breathing techniques and exercises do athletes use to maximise their performance in a competition context? How do athletes control their breathing before a competition? And how do they prevent stress and anxiety from affecting them?
Maria Magdalena Andrejczyk, a Polish javelin thrower, Santiago Giraldo, a Colombian tennis player and Portuguese long-distance runner Dulce Félix help us in answering these questions. The three athletes also shared with Feed their ideal heart rate to achieve a breathtaking performance and whether it is better to compete with a high or a low heartbeat.
MARIA MAGDALENA ANDREJCZYK
Maria Magdalena Andrejczyk, a Polish javelin thrower who represented Poland at the 2016 Summer Olympics in Rio de Janeiro, recognises that breathing techniques are "very important" to help athletes "reach the maximum of their capacities during competitions". "A calm, regular breath allows me to cool down during an important competition, reduces stress down to a really low level, pacifies the muscles and gives them an injection of energy", she says. Maria Magdalena, who represents LUKS 'Hańcza' Suwałki sports club, argued that it's "very helpful to breath using the diaphragm, preferably in a reclining position with bent knees". "This not only calms down the abdomen muscles but it also strengthens and stimulates them to work – consequently the javelin flies further", she added. Although her sports discipline is based on dynamic strength and speed, the Polish athlete loves all "sports testing the organism's capacity and endurance". "Interval runs, roller-blading, mountaineering – this is what I love. I know that yoga is also excellent to control the breath so I want to try it too", she says.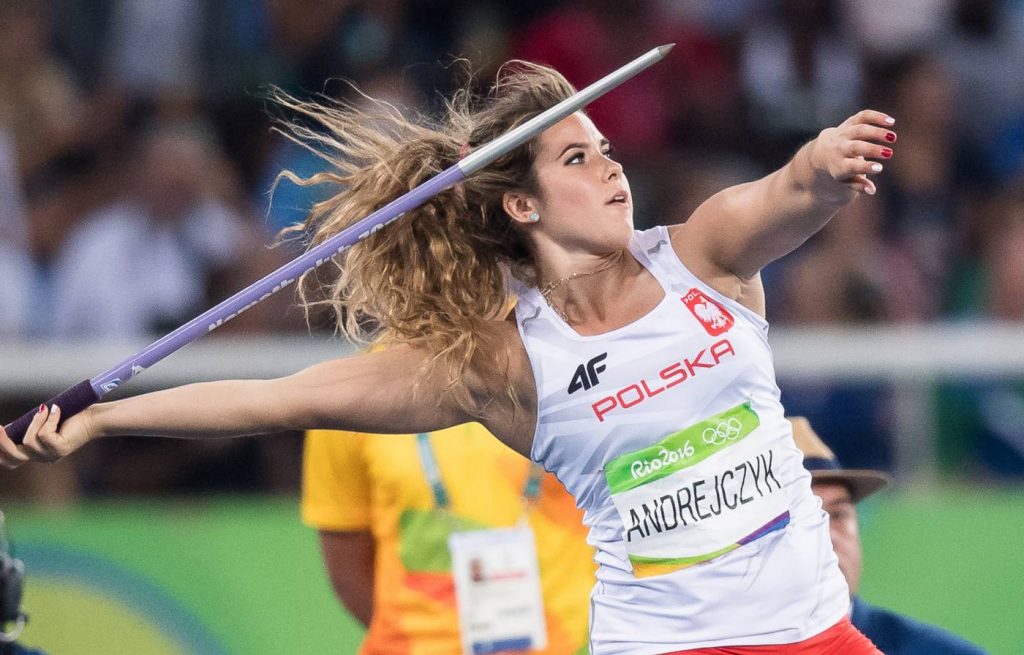 We asked Maria Magdalena how she prevents stress and anxiety from affecting her breathing and how she controls her breathing in the minutes or seconds before a competition and she said that she simply tries "to think positively". "I know that I am well prepared for the competition, I work on the breathing technique and the stress goes away by itself". "Positive thinking", she added, "is the key to calming the breath down or to making the level/frequency of breathing in and out optimal for me". "In such moments, I lay down on the ground, take a few breaths using my diaphragm, I close my eyes and visualize a perfect throw. I stand up exactly at the moment when I am sure everything became coded in the proper place and will give the best result at the right split second during the throw."
When asked about whether it's better to compete with a high or low heartbeat, Maria claims that, during a competing, both high and low pulse rates are very important. "When I enter the in-run I have to be stimulated, I need adrenaline and – consequently – I need the pulse to jump to a high level so that my organism works at top speed and is 110% efficient during the throw. But once I pass the attempt, I have "to cool down as fast as possible, to relax, to fully recover and recharge batteries before the next throw". "This helps me to calm down, analyze the throw, better communicate with the coach, eliminate potential errors and approach the competition."
SANTIAGO GIRALDO
Santiago Giraldo (born on 27.11.1987) – a Colombian tennis player from Pereira in Colombia. He plays on the ATP World Tour and represents Colombia in the Davis Cup. He was the first Colombian male tennis player to make it to the Olympic Games (London, 2012). His best result was being a finalist at the 2014 Barcelona Open Banc Sabadell. Giraldo's ranks number 28 in the world. 28.
For Santiago Giraldo, breathing is "the time for resting the mind and body", it's "a time for connecting" with yourself, which can be used to drive away "nervousness or anxiety", and so "it's very important to do it correctly". That is "breathing using the stomach, breathing deeply and from deep down, and doing it at regular intervals".
To improve his breathing, the Colombian tennis player explains that he goes swimming and running, besides doing anaerobic exercises on a bicycle and exercises to practice apnoea. It's "training and experience" that help to control anxiety and stress, Santiago Giraldo explains, acknowledging that younger athletes, precisely because they don't yet know how to control their breathing as well, are more "anxious and pre-disposed to stress", which ends up affecting their performance. Even so, the athlete says he uses some tricks such as "listening to music, doing meditation and yoga, and stretching", to control his breathing and remain calm before the competitions.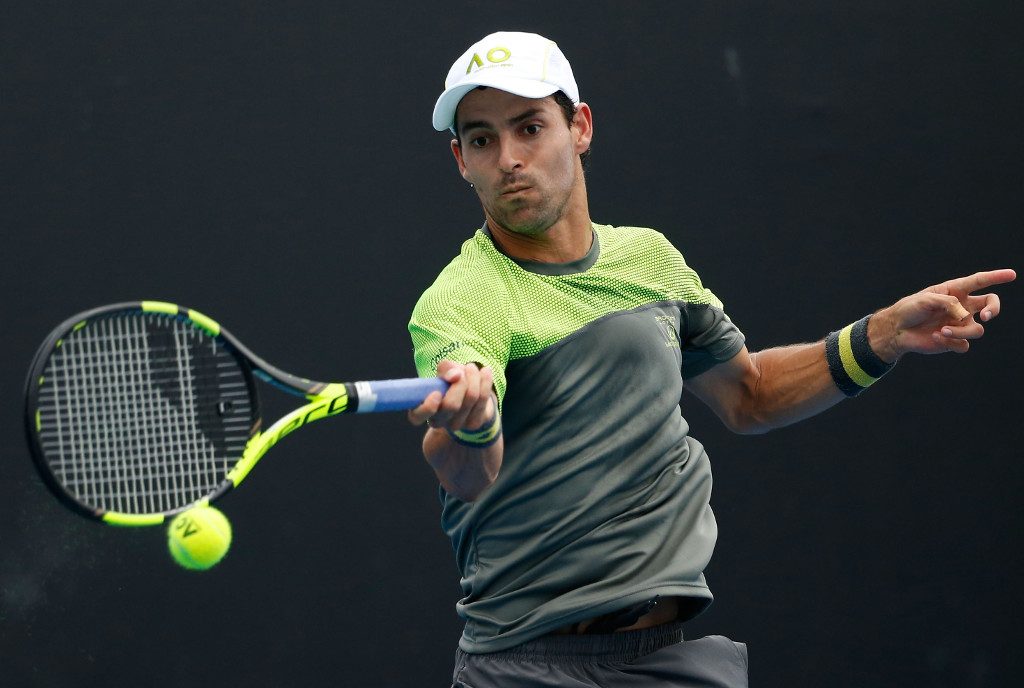 When asked about the heart rate he considers to be ideal for achieving a better performance, the tennis player says that after having calculated his average pulse rate and carrying out stress tests, he realised "that there is no ideal value and that it depends on various factors", namely the level of stress at any given moment.
Taking into account the specific aspects of tennis, which is a "sport where you're almost always moving", and where there are "very high resistance peaks" with "little recovery", Santiago Giraldo says that in a competition, the ideal thing is to maintain an "average heart rate, which will increase at specific moments but then decrease straight away".
DULCE FÉLIX
She is one of the leading names in long-distance and middle-distance running in current Portuguese athletics. In 2012, she became European Champion in the 10,000 metres in Helsinki (Finland), and won the silver medal in the same event in the European Championship in Amsterdam in 2016. She also won the bronze and silver medals at the European Cross-Country Championships in 2010 and 2011, respectively. In 2016, at the Olympic Games in Rio de Janeiro, she was the only Portuguese woman to finish the marathon, having come in 16th place.
Dulce Félix has no doubts about the importance of breathing for her sports performance. "Calm breathing has a positive effect on my performance because I remain confident and motivated in order to fulfil my goals. If I don't breathe correctly, that will have a negative effect on me and make me think that something's not right and, therefore, I'm not at my best". She says the competition "becomes easier if we control our breathing well and take deep breaths several times so that the used air is expelled and new air enters".
That's why once a week she goes to Pilates classes, "because you really work your breathing there and get stronger", Dulce Félix explains. Despite believing that "everything can be practised, even because there are plenty of everyday resources for practising self-control" the athlete recognises that the minutes before a major competition are always "difficult". "We may be anxious or even nervous…it's difficult to control".