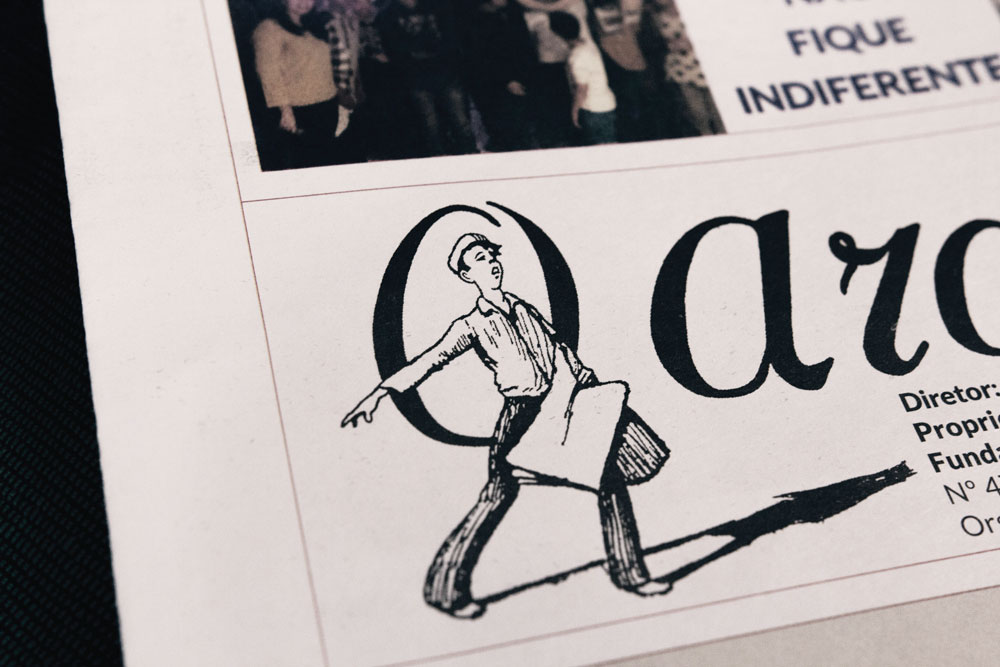 Fundação Obra do Ardina
If there's a difference between a house and home, Fundação Obra do Ardina's boys know it well. Once they were at risk and feeling lost. Now, these 28 kids are safe and succeed at school and life itself. The director of this foster home located in Lisbon, Carlos Diogo tells Feed the boys' multifaceted daily routine and the way it is contributing to their integration in society.
The century-old foster home has already been on the verge of closing its doors. But since 2011, with the arrival of a new Director, everything has grown: school performance has improved and the age limit of the children who can stay at the home has been raised. And love has grown even more.
When, six years ago, Carlos Diogo entered the foster home run by Fundação Obra do Ardina, in Lisbon, he liked the "kids", as the affectionately calls them, but he didn't like the numbers: only a 20% school success rate and an age limit of 21 for children to live in the only safe place they have ever known. The head of the foster home changed the dynamic and started with that which he considers to be the most important pillar: eating habits, with support from the Jerónimo Martins Group."Without proper food, none of these kids can go to school and feel well", he states.
THE MISSION AND GOALS
This association was created in 1942 to protect the ardinas: children that distributed newspapers in the city of Lisbon (Portugal). Today, it is a foundation and a foster home for boys and young men between the ages of 10 and 25 who are at risk. It is currently home to 28 Portuguese children.
The 28 boys who are currently living at the foster home are involved in the entire process: they do the shopping, plan menus, and even cook meals at the weekends. Some attend cooking courses and teach the younger children. "We have 13-year-old boys trying to decide whether to take a course in Mechatronics or Cooking", says Carlos Diogo. The current Director affirms that none of these positive results would have been possible without help. "We are on a journey of growth: we are the engine, and the Jerónimo Martins Group is the fuel".
On 1 January 2018, a new Portuguese Law comes into effect allowing young adults up to the age of 25 to stay at these types of foster homes, which take in children whose families are unable to support them. "It's a very important law. We are the foster home in the district of Lisbon with the highest average age: 18".
TAKING CARE AS IF THEY WERE OUR OWN
The Fundação Obra do Ardina has gained, above all, more time with the boys to fulfil what it believes to be its main mission: "We aim at integrating these kids into society and we also want them to do their part, to contribute". In six years, the foster home has achieved goals which once seemed impossible: for the second consecutive year, it has a 100% school success rate, one of the boys was accepted to a Pharmacy course, and many others have found employment where they did their traineeship. "We want to treat them as we would our own children. That is how we educate".
"We are on a journey of growth: we are the engine, and the Jerónimo Martins Group is the fuel".
"JERÓNIMO MARTINS IS A GOOD EXAMPLE OF HOW TO EXPAND: BY EMBRACING US"

CARLOS DIOGO
DIRECTOR OF THE FOSTER HOME RUN BY FUNDAÇÃO OBRA DO ARDINATHE AUTHOR OF "FORCE OF NATURE"
INTERVIEW
CARLOS DIOGO
DIRECTOR OF THE FOSTER HOME RUN BY FUNDAÇÃO OBRA DO ARDINATHE AUTHOR OF "FORCE OF NATURE"
HOW WOULD YOU DESCRIBE THE GROWTH OF THIS FOSTER HOME?
I am the first to grow. And it's something that happens every day. The challenge of working with these children is a unique experience. We know that we are contributing towards their development, that we are giving them a voice. We want them to take their place as people.
WHY IS IT IMPORTANT TO TAKE IN YOUNG ADULTS?
This year we have already taken in two young adults, one aged 17, and the other 18. If the Jerónimo Martins Group thinks sustainability, it makes us think the same way. Our job is to foster, protect and promote the education of these boys, and their entry into the job market.
DO YOU MONITOR THEIR DEVELOPMENT, EVEN AFTER THEY LEAVE?
Yes, of course. One returned to Guinea and we talk every day through WhatsApp: he asks us for medication for him and his mother and we usually send him packages; aid which is also provided by Jerónimo Martins. Some even visit and introduce their children to us. We are part of their lives, which for us is a sign that they recognise how much they grew with our help. Because here they not only grow up, they expand as well. And Jerónimo Martins is a good example of how to expand: by embracing us.