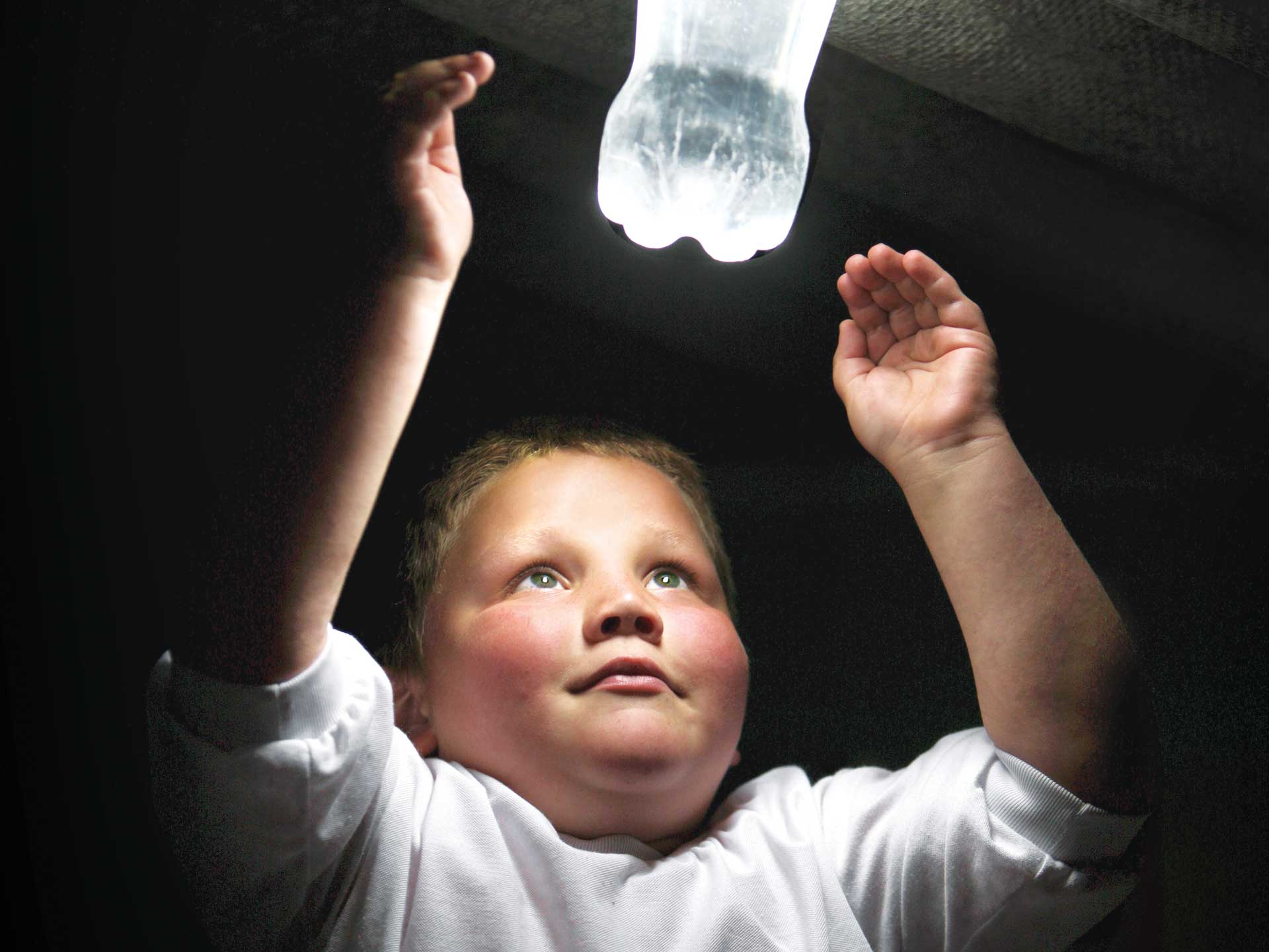 Lighting up Colombia
A water bottle and a brilliant idea illuminated more than 1200 homes in 47 Colombian communities. Camilo Herrera, the Executive Director of Un Litro de Luz Colombia and one of the top 10 Social Entrepreneurs in the country, shares his ambitions with Feed.
A LITRE OF LIGHT
We often hear it said that true happiness lies in the simple things that life has to offer, but we rarely ask what we mean by "simple". And to each individual, in each setting, it can mean something different. So it may come as a surprise to many of us that someone should value something so "simple" as, in the deep of night, being able to see someone wave at us from across the road. And that "happiness" in this case can mean getting home safely. This was the joy felt by the residents of Granizal, on the outskirts of Medellín, when lighting was installed on the main road to their village, to show them the way.
"When the work was done, a young girl, aged 11 or 12, came up and told me she was very happy because now they could see who was waiting for them at the end of the street," recalls Camillo Herrera, founder of the welfare project that's bringing lighting to vulnerable communities in the country, using a 1.5 litre water bottle. The girl's moving response takes him back to 2014. But to tell us how it all started, we ask him to think back a bit further. Seven years ago, Colombia's national grid reached only 44% of the country and 10% of the population lived without power.
Camilo Herrera – previously a fieldworker for another programme and accordingly familiar with this situation – spotted an opportunity where other people only saw a problem. And he made it his own personal mission to bring the most backward regions out of darkness. He decided to replicate in Colombia the "Litre of Light" project from the Philippines. Restyled as "Un Litro de Luz Colombia", the idea offered an ingenious, low-cost solution: to develop a solarpower light bulb using only a bottle, water, chlorine and a sealant.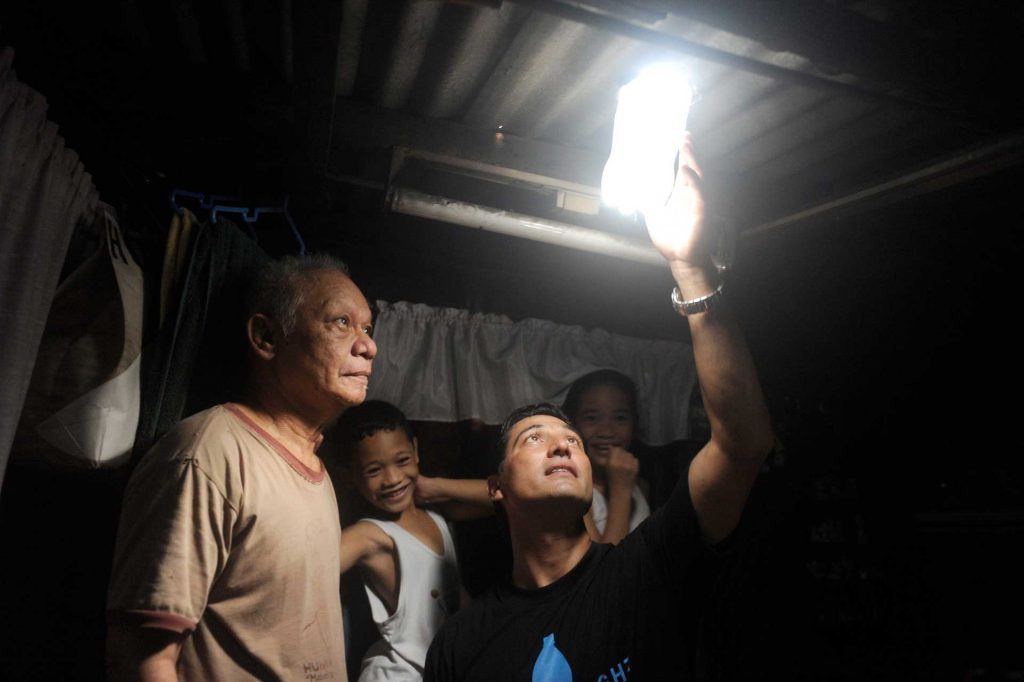 The idea was not exactly new: the discovery is attributed to Alfredo Moser, a mechanical engineer from Brazil. Moser made an opening in the roof of a house and slotted in a bottle, part of which was exposed to sunlight, and the other half was inside the room, to refract that light. Whilst rudimentary, this invention emitted as much light as an incandescent 40-60 watt light bulb, avoiding 200 kg emissions of CO2 each year. Once adopted by "Un Litro de Luz Colombia", the prototype for this solar lamp quickly evolved to an alternative for night lighting, which in its original design included a 1 or 2 watt LED light, a solar micro panel and a battery.
At the outset, "the idea was to light people's homes, but we couldn't get funds for that so we had to focus instead on communities and public spaces", explained the social entrepreneur in an interview with "Feed". This was the origin of the street lights which are lighting up the world. Produced from plastic bottles or PVC piping, the bottles contain two solar panels each with a capacity of 40 watts. These store power in a lithium battery, able to power an LED lamp for 72 hours, spreading light over a radius of 50 metres.
"When the work was done, a young girl, aged 11 or 12, came up and told me she was very happy because now they could see who was waiting for them at the end of the street"

CAMILLO HERRERA
In 2016, after installing more than 1,500 solar powered street lights in 32 communities, Camilo started to think of a more novel way of reaching remote towns and villages: "That was when I discovered another problem: 3.6 billion citizens in the world have no Internet connection", he explained. "So we decided to set up Linternet, a social venture that helps develop solutions on a pyramid basis. As well as providing a public power service, the project takes wireless internet to areas that telecom operators or the State have yet to reach", he told us. By "we" he meant himself and his small but effective team of eight members, five of them full-time.
Outlying communities are connected to the web by a router with a range of 2 km, which also incorporates a Raspberry Pi providing offline education content. With this innovation, the street light earned its new name, ELIOT, an acronym standing for Energy Light-Internet of Things. "People can also charge their mobile phones using USB ports on the lamp post," Camillo added. ELIOT has a useful life of 100 thousand hours and costs 450 euros.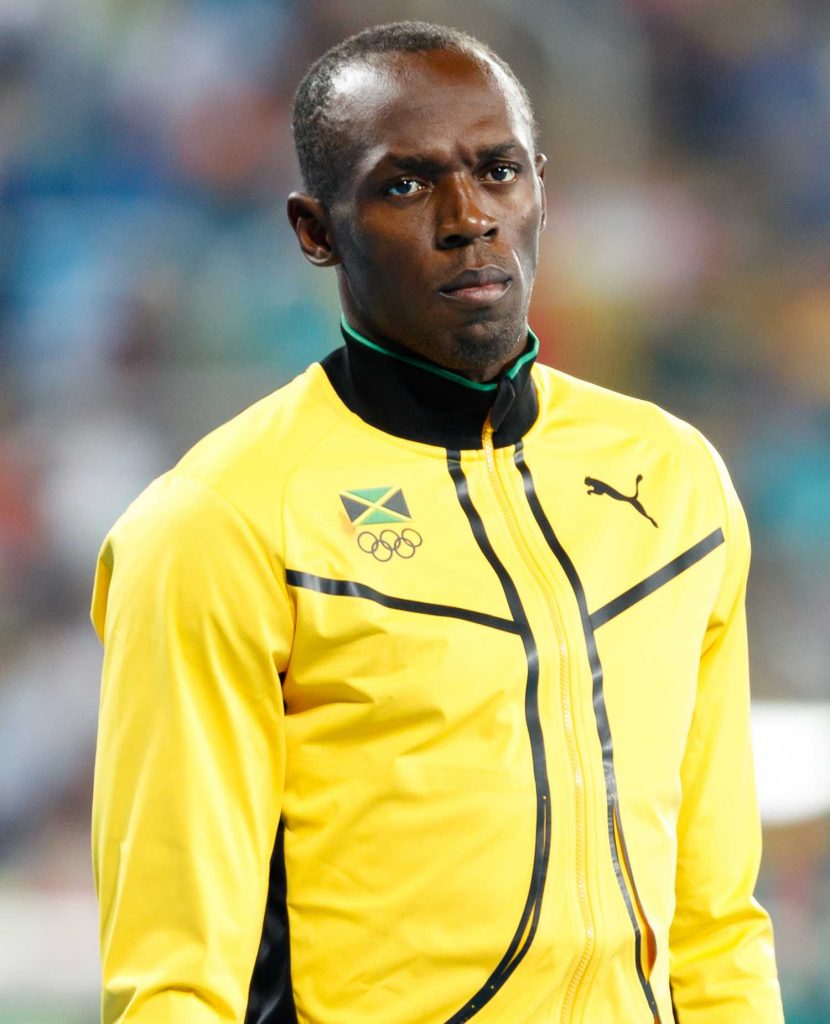 LIGHTNING BOLT
"Litre of Light" came under the spotlight when, in 2015, Usain Bolt and Serena Williams, as well as other celebrities, fronted a social network campaign organised by Pepsi. The world's fastest man and the US tennis star invited users to share the advertisement with the hashtag #PepsiChallenge on their Facebook, Twitter or Instagram accounts. Each time they did this, the soft drinks manufacturer donated one dollar to "Litre of Light". The aim was to raise a million dollars.
One of the particularities of this initiative is that it's the actual beneficiaries who are responsible for fitting and maintaining the bottles. "We've developed a training programme called Ambassadors of Light, which turns citizens into solar power technicians," explained Camillo Herrera, for whom this educational component is one of the most rewarding aspects of the project. The approach has proved a success: "Our aim is for everyone to be able to take part and become changemakers, helping to develop their communities.
People love learning something new, especially when it involves working with their hands." The only materials and tools used are ones that most people have at home. The project has already brought lighting and internet connections to more than 1200 homes in 47 communities, in the departments of Chocó, La Guajira, Putumayo, Antioquia and Bolívar, among others. The success of the project means that its founder is regarded as one of the top ten social entrepreneurs in his country and now exports technology developed in Colombia, benefiting more than 225 thousand people in seven other countries: Jamaica, Puerto Rico, Chile, Ecuador, Ethiopia, Ghana and Kenya.
A JOURNEY OF LIGHT ALL OVER THE WORLD
The "Litre of Light" movement, which inspired the project in Colombia, was set up in 2011 in the Philippines, by the MyShelter Foundation. It is currently present in 15 countries, where it has brought light to 350 thousand homes.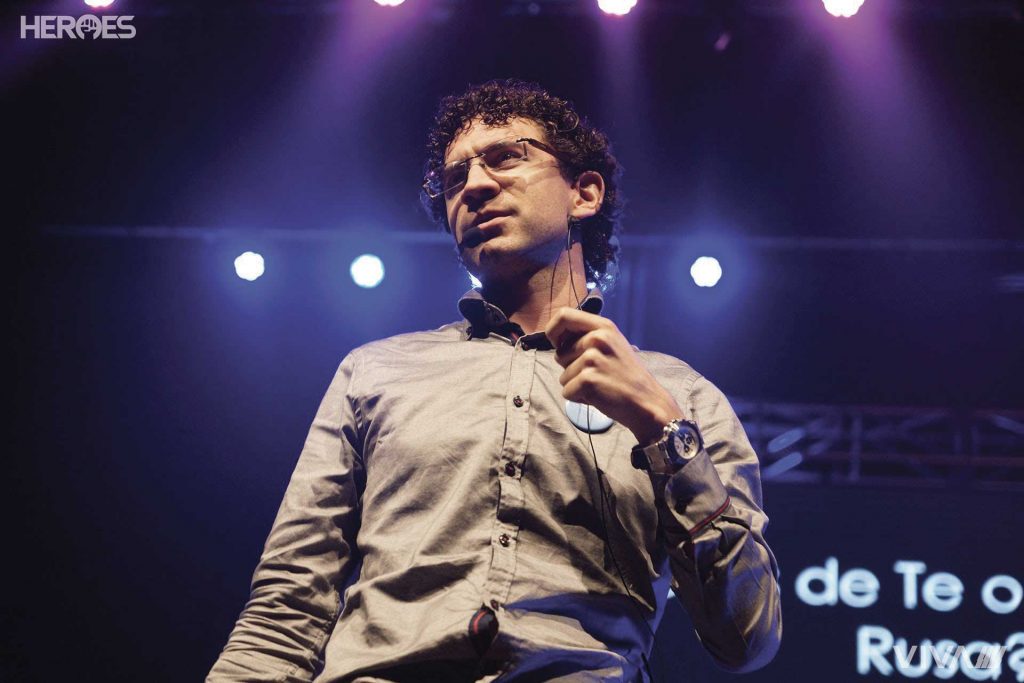 The beneficiaries are responsible for fitting and maintaining the bottles, which turns them into true solar power technicians.
AMBASSADORS OF LIGHT
Un Litro de Luz Colombia is supported by Ashoka, an international organisation promoting social entrepreneurship, as well as by giants in the food, technology and water sectors. The project's success recently caught the eye of Google, which last year selected it for the Google Impact Challenge. Even more than the prize money of 350 thousand dollars, the most important thing for Camillo Herrera was knowing that one of the largest technology firms on the planet had selected it as a "benchmark for innovation" and that it has in Google an ally that can open doors and help them to do better.
"We're investing the prize money in a new article for disaster zones and we'll test it out in 100 villages in late 2019." The foundation is now focussed on consolidating its work in conflict areas and in the near future it aspires to "gaining recognition as an outfit able to provide an immediate response to natural disasters." Consolidating its achievements will above all mean ensuring that ELIOT bulbs are widely available on the market, at an affordable price. This will have to entail cutting production costs: the aim here is to bring the cost down from 199 to 99 dollars (from 162 to 80 euros). With the boost from this, the foundation hopes to sell 10 thousand street lights in 2020.
ELIOT (ENERGY LIGHT-INTERNET OF THINGS) BOTTLE BULBS