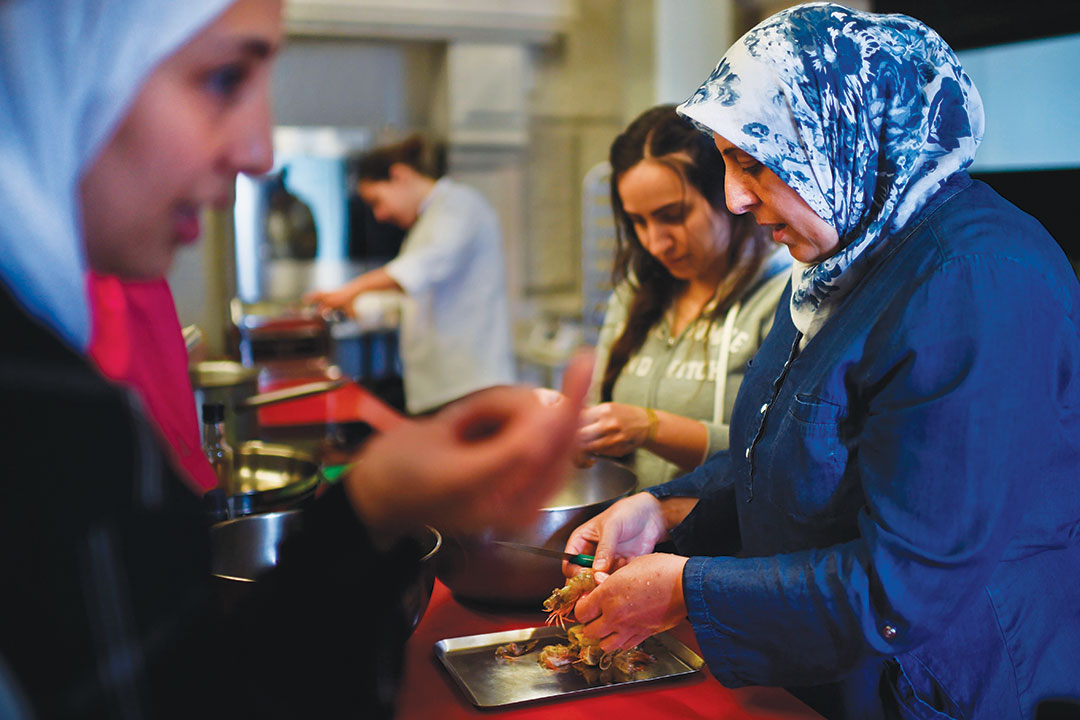 Valuing Social Inclusion
In the last three years, Jerónimo Martins has welcomed 90 migrants and refugees. Susana Correia de Campos, Head of Employee Relations and Internal Social Responsibility, believes attracting diverse talent encourages innovation within the Group.
Based on the conviction that creating an inclusive job market is part of a company's responsibility, the Jerónimo Martins Group has been developing training and employment programmes for people who are at a disadvantage when accessing the labour market and, therefore, at risk of poverty and social exclusion. Among these, there are people with disabilities, people in situations of relevant social risk, and also migrants and refugees.
With regard to migrants and refugees who – for various reasons, including war scenarios – were forced to leave their countries, their real integration in a hosting nation will only be made possible by providing job opportunities. This will enable them to enjoy a full citizen status, in both rights and duties, thus countering forced and casual labour.
"We believe that attracting diverse talent encourages innovation and development within businesses."
From 2015 to the end of October 2018, the Group has welcomed 236 people in vulnerable situations in Portugal, 90 of whom were migrants and refugees. In October, we had 60 migrants and refugees as part of our staff. JRS – Jesuit Refugee Service has been the Group's main partner in creating practical training projects for the employment of migrants and refugees. JRS is deeply knowledgeable about both the reality faced by this segment of the population and their needs. These projects abide by a set of good practices for hosting and integration, namely a follow-up of each trainee by a member of the Group's staff, who assumes a mentoring role.
These mentors have excellent technical and relational skills and support these people's integration into the job market, helping them to stay motivated and to envisage new life paths. Why do we do this? Because we believe that attracting diverse talent encourages innovation and development within businesses. And because we believe that by creating a culture which values diversity and social inclusion, we reinforce the solidarity ties between teams and respond to the challenges faced by our communities. As a trend-setting employer, we wish to contribute to promoting a culture of social inclusion, fighting inequality in terms of opportunities, and we are conscious of the crucial importance of employment for the survival, development and fulfilment of each human being.