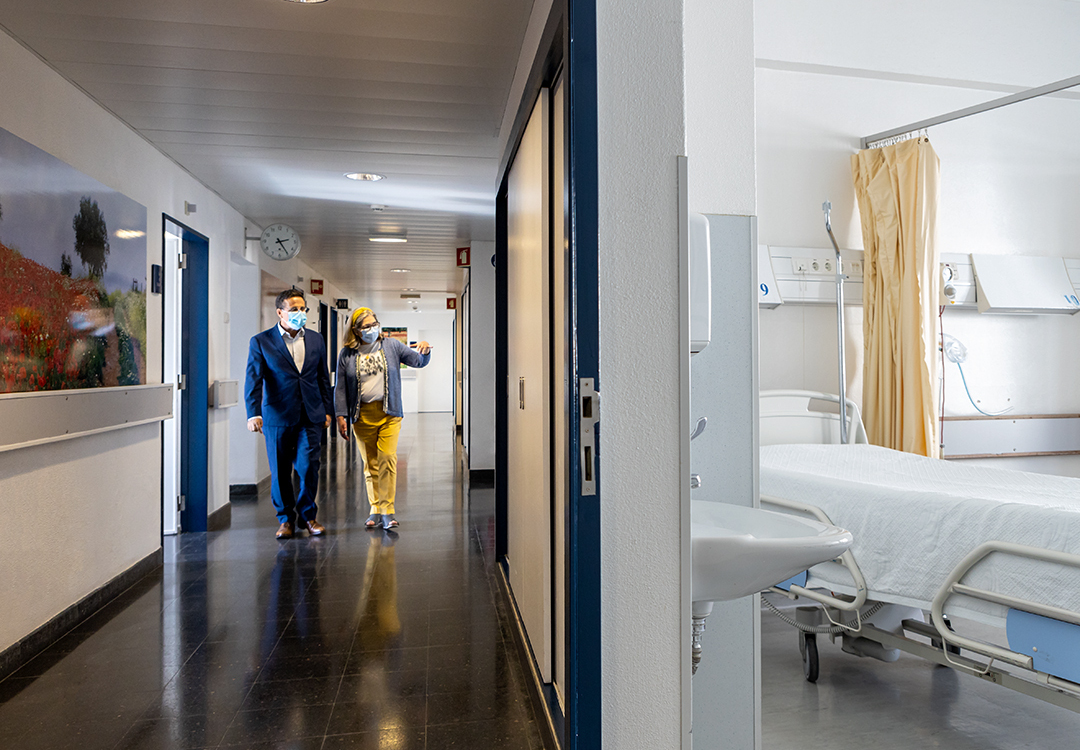 Life Aid
Through these hard times, Jerónimo Martins joined those on the frontline fighting the pandemic. Driven by the will to help, the Group set up initiatives to support hospitals and healthcare professionals, as well as to promote scientific innovation in the fight against the virus.
HOPING FOR THE BEST, PREPARED FOR THE WORST
The Alentejo region, located in southern Portugal, has the highest ageing rate in the country. A region in which equipment for medical support and professionals for healthcare service are much more than a need. They are a challenge. That is why the Jerónimo Martins Group has donated over 300,000 euros to finish and thoroughly equip a second intensive care unit in the Hospital do Espírito Santo de Évora – the main hospital of Alentejo. The new unit significantly increases the region's capability to address the Covid-19 pandemic, enabling the treatment of patients with respiratory failure who need also a ventilator.
Given the rapid progression of the disease, Pingo Doce invested around 30,000 euros in an innovative smart screening project at the Portuguese Red Cross Hospital, in Lisbon. Developed by the Portuguese startup Biosurfit, the system allows the patient to stay inside his vehicle during an intelligent screening process. In less than ten minutes, the test allows to assess patients' general clinical status and determine their health condition, according to a three-level severity scale.
The contribution's goal is to speed up the development of the vaccine and treatments for the disease.
The equipment allows the evaluation of 240 patients per day and the early detection of the potentially more severe cases among patients referred by the National Health Service. The Group's support was extended to healthcare professionals to recognise their extraordinary effort at a very demanding time. Pingo Doce and Recheio Cash & Carry offered fresh fruit, water, milk and juice to more than 40 healthcare facilities and hospitals in Portugal, reaching over 30,000 professionals. Recheio also joined hands with the dairy company Montiqueijo to donate 25,000 litres of milk to health professionals and Covid-19 hospitalized patients. Within the scope of this initiative, Montiqueijo contributed with the raw material and Recheio handled both the packaging process and the logistics.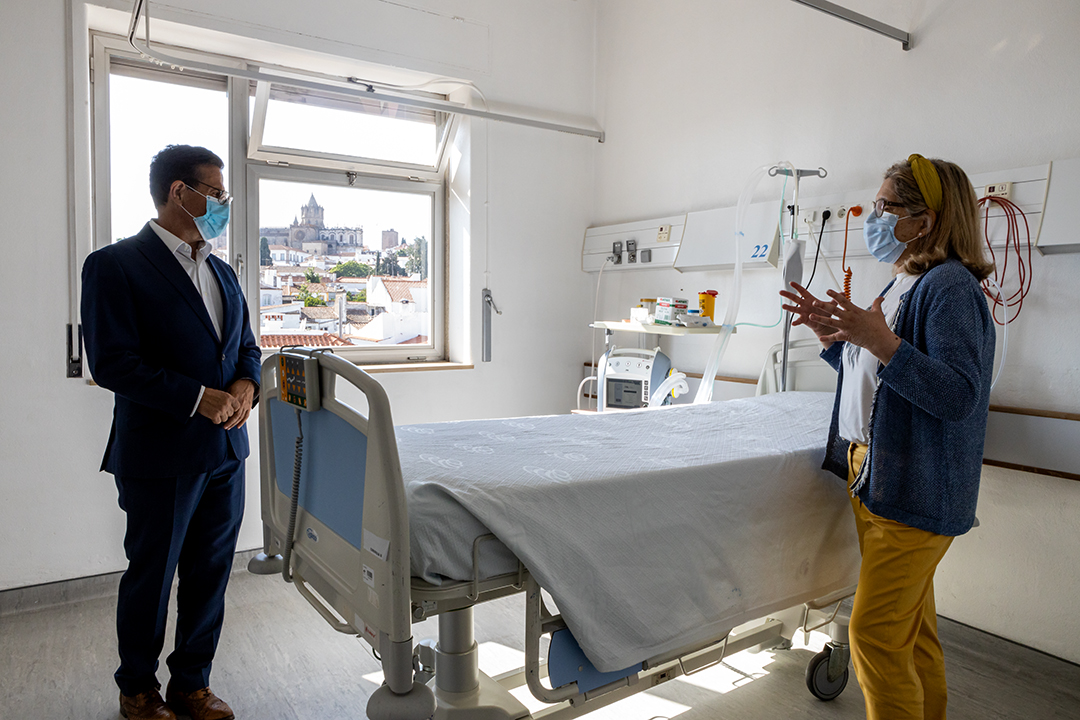 GLOBAL RESPONSE TO COVID-19
The Jerónimo Martins Group, together with its main shareholder – Sociedade Francisco Manuel dos Santos –, have committed to donate 1 million euros for the development, production and equal access to accurate diagnosis tools and treatments for the Covid-19. This global initiative aims to bring together the efforts of governments, entrepreneurs, foundations and citizens to collect a total of 7.5 billion euros.