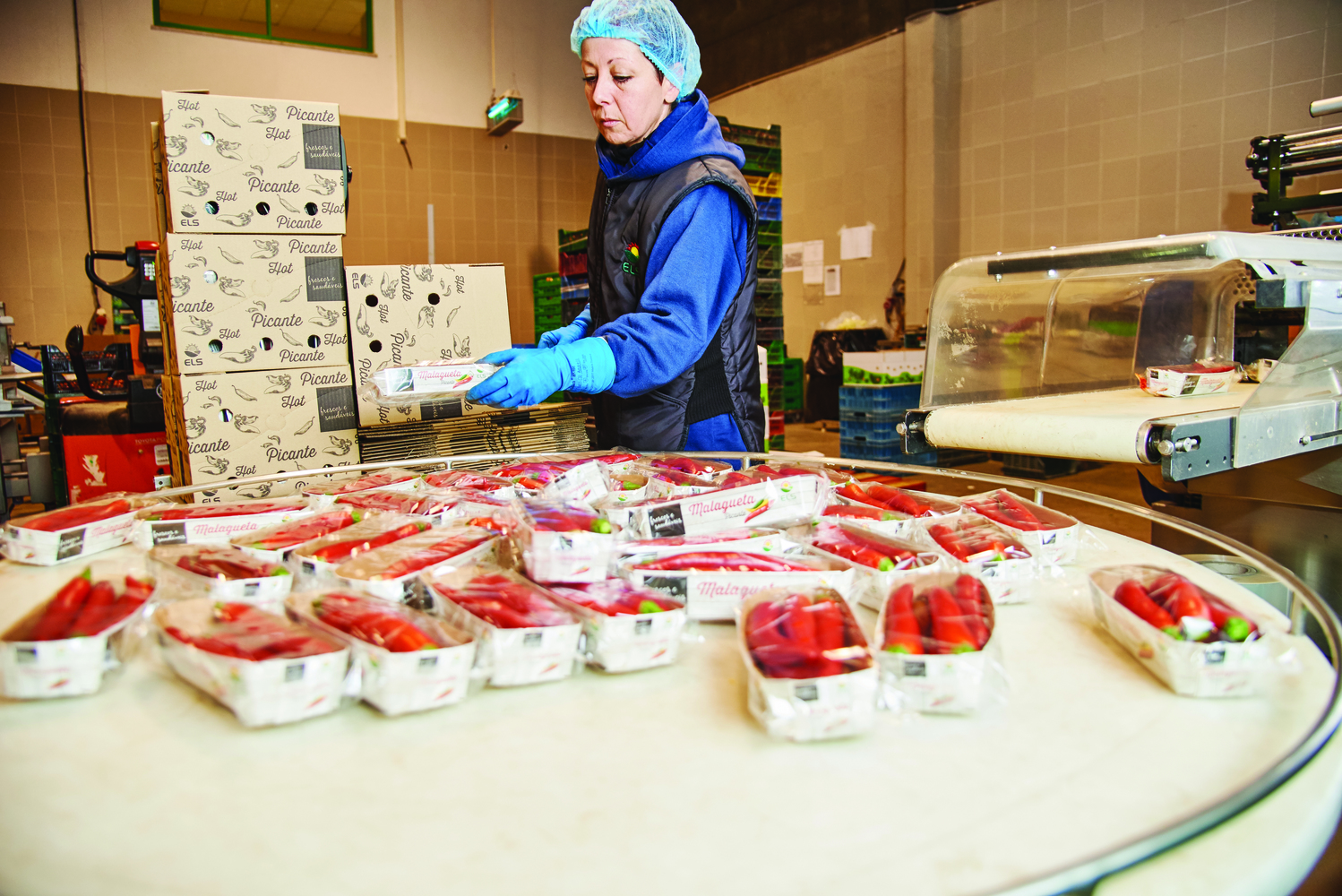 Diversity at the heart of Taste
ELS is a Portuguese company that sells fruit, vegetables and legumes. The partnership with Jerónimo Martins started in 1982 and later opened the doors to the Polish and Colombian market.
ELS (Estêvão Luís Salvador) is a six-generation family business that sells a vast array of fruit and vegetables to Jerónimo Martins Group's stores in Portugal, Poland and Colombia. Its Director, Francisco Salvador, explores the concept of success mirrored by the company and how working with Jerónimo Martins has been playing a major role in that.
HOW THE COMPANY HAS GROWN
300 DIRECT JOBS
400 INDIRECT JOBS
TURNOVER: 65 MILLION EUROS
3 LOGISTIC CENTRES
PRODUCTION: 100 MILLION KILOS OF FRUITS AND VEGETABLES
FRANCISCO SALVADOR
CEO AT ESTÊVÃO LUÍS SALVADOR
INTERVIEW
HOW DID YOUR PARTNERSHIP WITH JERÓNIMO MARTINS BEGIN?
Our partnership with Jerónimo Martins began in 1982. At the time, our products were being sold at Mercado da Ribeira, a traditional food market in Lisbon, where we were contacted by Mr Armando Almeida. It was from this supply market that fresh produce was sent to the company's first stores. After working with Jerónimo Martins for 2 years, my father decided to radically change our production and operation. We created a small logistics centre and our products were collected and delivered directly to the stores without going through the market in Lisbon. I remember his trusting words, candidness, and great sense of responsibility when he spoke of Mr. Alexandre Soares dos Santos and his family. This trust and sharing of values was very important and continues to be at the core of our relationship with Jerónimo Martins.
HOW HAS ESTÊVÃO LUIS SALVADOR BENEFITED FROM THIS PARTNERSHIP?
Jerónimo Martins has always been a very demanding partner and that has contributed greatly to the development of our company. ELS today is an IFS-FOOD certified company, and we use technology at a production, processing and logistics level that is on par with the best in the foreign market. In our case particularly, it opened the doors to the Polish market and we now have a logistics centre in Pruszków, as the result of our relationship with Biedronka. This year, we have also started exporting to Colombia, "piggybacking" on Ara. I had the opportunity to visit Ara stores, which not only carry our products, but those of other Portuguese brands as well, and it's a shame that few people in our country are aware of this. We cannot speak of development and growth without adopting what we learned from working with Jerónimo Martins as a motto.
WHAT IS THE SECRET TO THE SUCCESS OF THE COMPANY'S GROWTH?
I believe that the sound environment we have created with our partners is what has allowed us to grow at a considerable pace and to have resources to support a strong investment policy. We owe our growth to that, but also, and perhaps more importantly, to having recruited and integrated very talented people with our company.
WHAT ARE THE MAIN CHALLENGES THAT ELS FACES IN THE SHORT AND LONG-TERM?
The best way to measure the success of a company is by the impact it has on the people around it, be they employees, customers, suppliers or neighbours. One of ELS's greatest concerns is ensuring that we pass on that which is fundamental to the next generations, such as the lands on which we grow our crops, or the water we use in optimal conditions and managed as efficiently as possible. Twenty years from now, these resources will be even more important given the accelerated growth of the global population, which makes conserving these resources essential.
WHAT MAKES YOU DIFFERENT FROM THE COMPETITION?
No other company in Portugal has the same number of references in fruit, vegetables and legumes. This production capacity and our ability to integrate multiple processes with our business has allowed us to grow, and also to contribute to creating economies of scale and efficiency, which are very important when it comes to managing our business. One of the qualities that people who work with us every day recognise is our work capacity, dedication and desire to innovate.
This desire to innovate has often also been stimulated by the inputs and challenges Jerónimo Martins has presented us, which have led to major accomplishments. For example, using so-called "non-confirming" products that cannot be sold as is, either because they aren't the right calibre or are deformed, which are all currently used to supply the JM Kitchens as pre-cut and washed products.
HOW DO YOU ENSURE THE FLAVOUR AND QUALITY OF YOUR PRODUCTS?
Firstly, being very close to and controlling the raw materials we produce has allowed us to ensure that production and quality accompany the growth of our company. We have a quality control department with qualified technical personnel who manage and control production. The fact that we work with a very wide range of products allows us to manage land more efficiently, and ensures that the land is always in good condition. And having a very strong and efficient logistics network allows us to choose the production location best suited to each product.