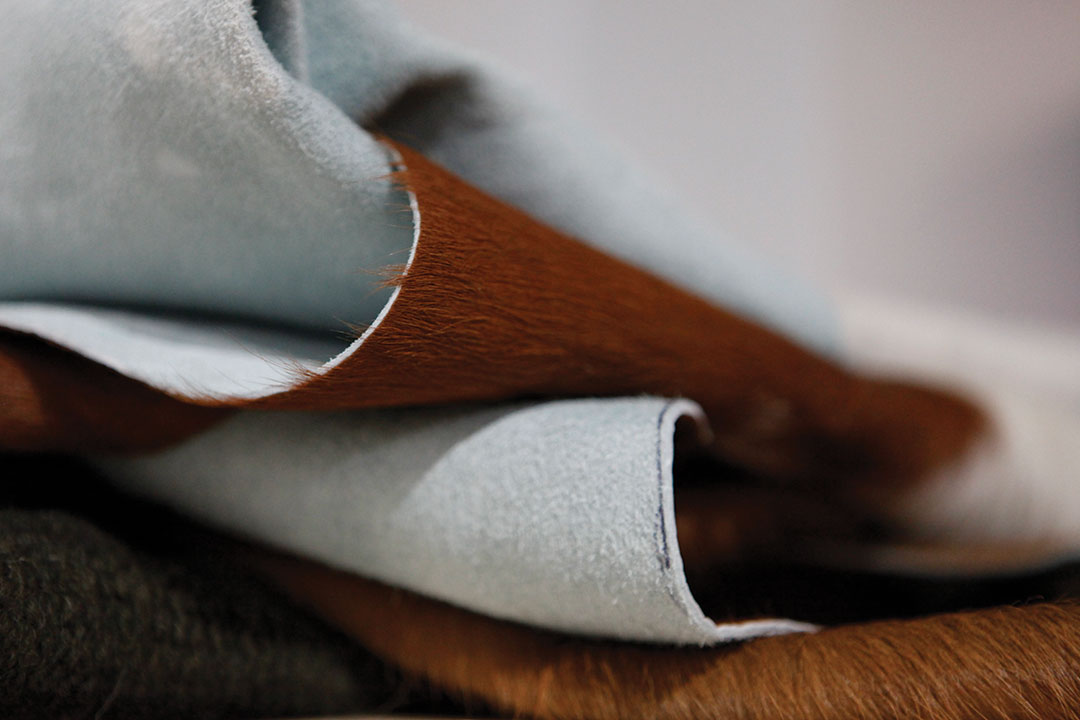 Made in Freedom @ Reclusa
Inside the walls of the Tires Prison, the hands of women find freedom in weaving their future, by creating bags. Bags that are one-of-a-kind, like each inmate's story. Bags that carry second chances.
SECOND CHANCES IN A BAG
If Liliana Rodrigues' life could fit in a bag, what she would bring with her wouldn't weigh her down today. The challenge today brings isn't to ease her heavy load, but rather to find space, because freedom knows no bounds. And, for Liliana, her greatest obsession could be used as a metaphor for freedom: trainers.
Yesterday, they dragged heavily along with time. Today, they are running against it: "In prison, time drags on. One day on the inside, is like a week on the outside. We look at the clock and the hands just don't seem to move. Out here, I don't have time for anything." For the 2 years, 8 months and 22 days she was behind bars, the clock hands seemed to insist on standing still.
However, they started catching up to what we call the present day. It all started when she heard about an association that taught fellow female inmates at the Tires correctional facility – outside Lisbon – to make handmade bags and kept a percentage of each unit produced, which they gave the inmates upon release to help them start a new life. A second chance.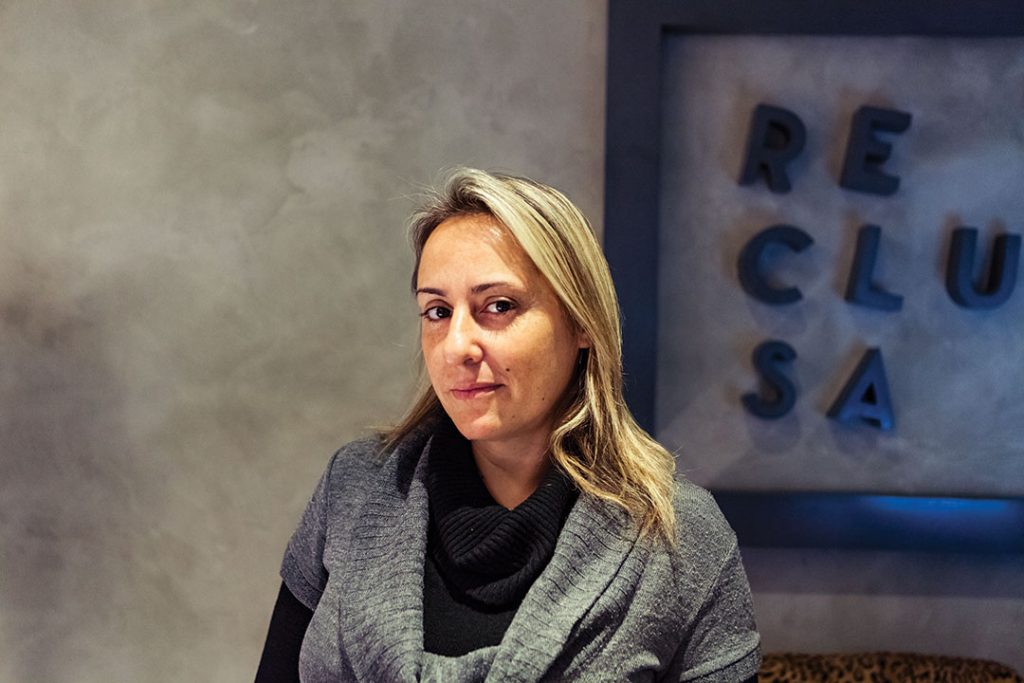 The project was called Reclusa … I spoke with a social worker and asked if I could go to the hall where they were working; where remand prisoners were held", says Liliana. The first impression was weird: "I only knew how to sew buttons. And machines, well, I had only ever used my grandmother's. At first, everything would get tangled up…", she recalls, laughing.
After finishing her sentence, Liliana was invited to join to team full-time. She didn't like sewing, but she accepted the challenge and her determination paid off. After all, a job that was more suited to her profile was waiting for her. "I'm a store manager and right-hand woman for all the departments. I never thought I would be where I am today; I've learned a lot. With what I've learned in the finance department, I could have a Master's by now!", she says proudly. "It's a tremendous responsibility, and they trust me a lot. They gave me the opportunity, of course, but I was the one who grabbed it", she stresses.
Freedom is an inspiration for the brand's collections. Each item has a name, reinforcing its exclusiveness.
They both grabbed it. In fact, it was through another association, called "Dar a Mão" (Lend a Hand), that Inês Mello find out that there were "talents that were worthy of consideration, women who needed to give meaning to a confined life and, above all, who needed a second chance" at the Tires Prison. Scraps of fabric that companies threw away, combined with the creativity of the inmates, were used to make scarves and bags. In 2012, Reklusa was established as a Private Social Solidarity Institution. The project was introduced into two other correctional facilities, the Santa Cruz do Bispo Prison, in Porto, and the Carregueira Prison, where men make work vests.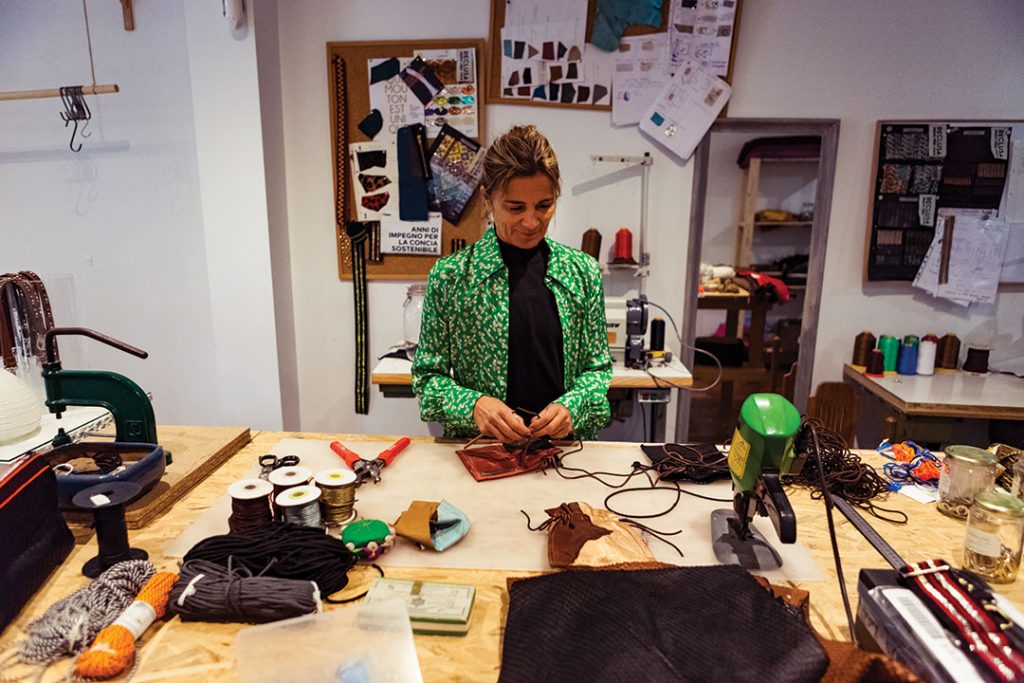 After a while, it began specialising in creating handbags, at times designed by students at IADE – Creative University. The Lisbon municipal council was not indifferent to the association's growth and gave it a commercial space to open a store. However, the space needed work and refurbishing and, in 2014, a crowdfunding campaign was launched. The campaign's success, and support from companies like the Jerónimo Martins Group – through specific initiatives, such as participating in events by donating products – helped them invest in a differentiated design, created by Filipa Brito e Abreu and, with it, leverage the transition from a charity to a strong brand, renamed Reclusa. Thus, with the same mission and value proposition, the idea to create original high-quality bags and accessories using raw material discarded by the textile industry (donated) came to fruition, as the first non-profit social business in the sector, in Portugal. Made to break.
WEAVING NEW BEGINNINGS
Next door to the store, at the Reclusa studio, surrounded by string, tacks and different colour leathers, Filipa is finishing off a small shoulder bag, which is part of an exclusive collection designed for the holiday season: "In addition to two annual collections that we design and which are part of our catalogue, we have one-of-a-kind pieces, like the ones in this collection, where we use scraps of leather from bags from the other collections", she explains. She joined Reclusa about a year ago: "I had been working on my own for 10 years, on my own label, and I felt it was time to leave my comfort zone. Inês invited me to come here and design two prototype purses for the Reclusa collection. I created two designs and the inmates made the purses at the Tires prison, and it turned out great. So far, it's been a very enriching experience", she states.
She didn't know what to expect. She just knew that she wanted to teach what she loved doing: "More than being a designer, I consider myself an artisan." Filipa remembers well walked into prison: "I felt that when they looked at me, they saw a light." The light that women like Liliana saw in her, Filipa found in intuition. And that's how the bags she designs for rule breakers are brought to life. As she herself says: "No bag is the same, no same thought runs twice." It's no wonder, then, that, when designing the collections, the idea of freedom lives and breathes in each of the items and that the products' personalities are each given a name (there's even been a Lili bag, in honour of Liliana). In the company's most recent collection, inspired by horses, iconic thoroughbreds like Archer, Crisp and Barbaro lend their names to a host of accessories.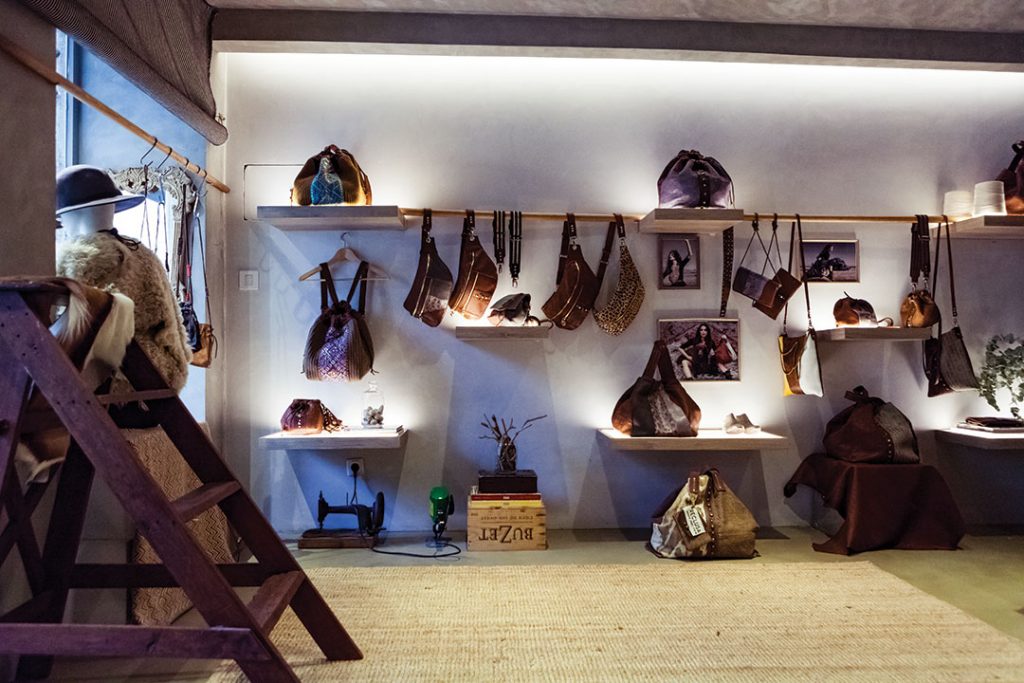 THREADS OF CHANGE
It's been eight years since it was founded and Reclusa has already given 100 women the chance to start a new life. The institution wants to help many more. However, to expand its mission, it needs to be self-sufficient, independent and to overcome the barriers that expanding production entails. Madalena Mantas, legal counsel and head of marketing, explains: "The spaces are very cramped and working hours are very short; the women are only allowed to work two hours in the morning and two in the afternoon. So, we can't get a lot done inside, because if there's a strike or we aren't allowed in, due to a problem in the pavilion, it causes delays. The idea is to get the women to leave the pavilion every day to work at a production unit inside the correction facility."
The Directorate-General of Prisons has already approved the installation of a mini-factory in an abandoned space inside Tires Prison and floor plans have already been drawn up. "We have even established a partnership with a recruitment agency. We just need to convince the jury from the EEA Grants Active Citizens Programme (financial mechanisms of the European Economic Area) to give Reclusa funding to kick-off the project", Inês says.
When the volunteers are released from prison, the financial reward for the bags they created is given to them so they can start a new life.
For Madalena, more than a business' success is at stake. It's about ensuring that volunteers don't reoffend: "We feel that we can really help these people here. And help to reintegrate them into society and ensure they aren't judged, because they already have been and they've done their time. Anywhere they go to look for work, they'll be forced to submit a criminal record, and that makes things difficult. Many of the women actually want to come and work here, but we can't hire them because we can't guarantee pay for so many women, although we would like to."
Inês Mello adds and confides that she fears that, without the funding, freedom, for many of these women, will mean a "return ticket". Liliana is here to prove that, as long as there's a destination, hers is a one-way trip.