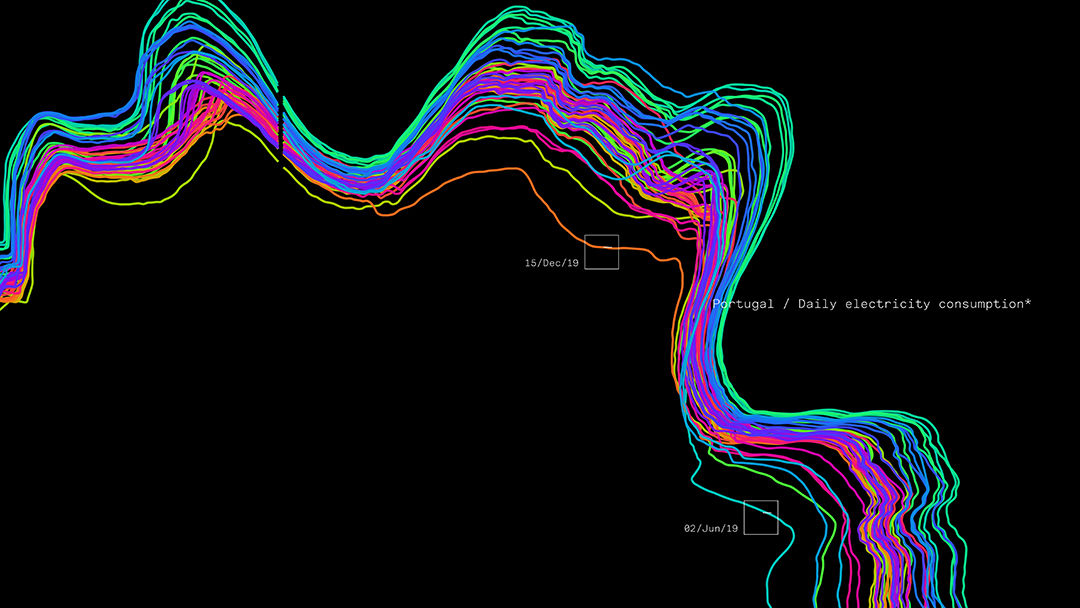 SENSING THE PLANETARY
Data are limitless in volume, quantity and availability. Easy to generate and cheap to transport, data can be reused and repurposed, holding immense potential value. However, they can only be translated into knowledge when brought close to people, speaking a language everyone is able to interpret. When they hit a museum room, data can also be beautiful. "Earth bits – Sensing the Planetary" landed at the Museum of Art, Architecture and Technology (MAAT), in Lisbon, for an unprecedented journey through the implications of the technological and environmental impacts of human consumption and living on the planet.
The installation is a demonstration of MAAT's new Executive Director's will to "make the museum an open civic arena, where people can exchange visions and propositions for our future collective and shared life that respond to the critical challenges we are facing today as a society."
Italian curator and art critic Beatrice Leanza, who was appointed to lead the museum in 2019, explains that the exhibition "is the beginning of a two-year process and the ignition of MAAT'S new programme framework", MAAT Explorations, which features an ongoing series of exhibitions and public and educational projects that delve into the multifaceted subject of environmental transformation from various scholarly and experimental angles. Developed by the research and interaction design studio Dotdotdot, the installation decoded the complexities of climate science, measuring humankind's carbon footprint through graphics and digital content, animated videos and an interactive station.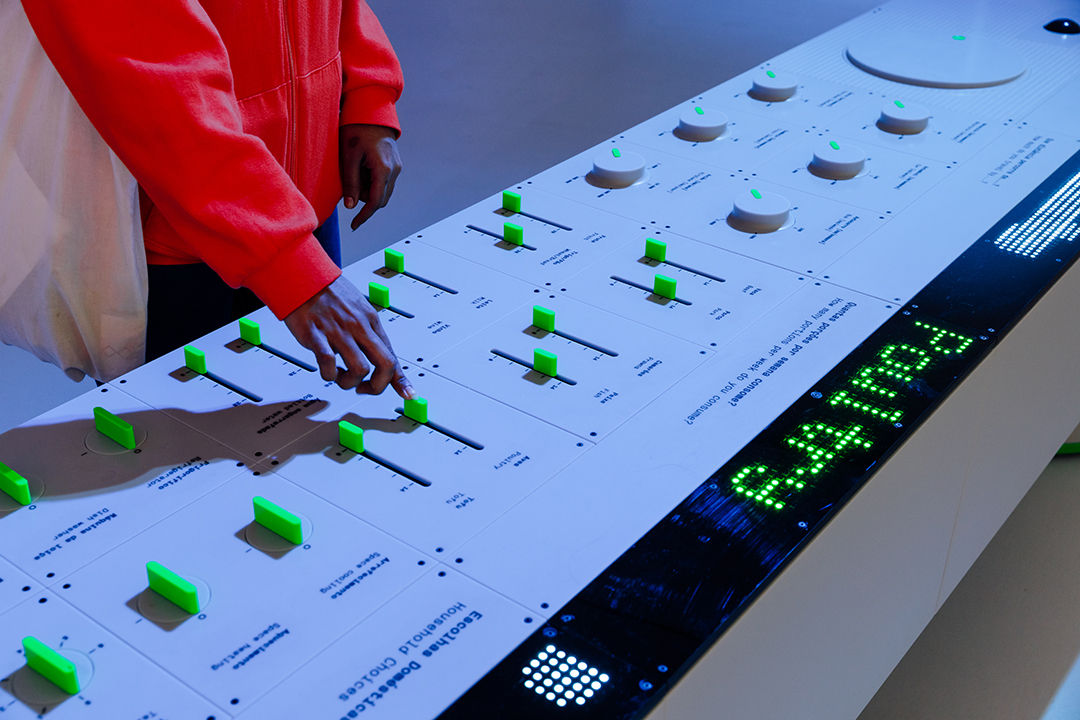 Based in Italy, Dodotdot's team is made up of data scientists, exhibition designers, developers, interaction designers and experts in communication and strategy. According to Beatrice Leanza, their purpose was getting science "to talk, being objective and creating content that can be related to people's lives, comprehensible and visually engaging. The challenge was to avoid prejudice and not to let people feel guilty or powerless at the end of the journey, but rather to understand the importance of taking action now, collectively, as human beings."
Comprising four moments, the story unfolds in a progressive narrative to drive the visitor towards a deeper understanding of the ongoing climate emergency, relying on the scientific support of the European Space Agency (ESA), the International Energy Agency (IEA) and EDP (Energias de Portugal) Innovation. Called "Power Rings", the first moment contextualises the topic through a visualisation of the changing patterns of electricity consumption in Portugal over the 2019-2020 biennium, portraying seasonal variation patterns and the impact of lockdown due to the Covid-19 pandemic.
INTERVIEW WITH BEATRICE LEANZA
EXECUTIVE DIRECTOR AT MAAT – MUSEUM OF ART, ARCHITECTURE & TECHNOLOGY
A curator, art critic and sinologist based in Beijing for over 17 years, Beatrice Leanza was appointed to lead MAAT in 2019. Thanks to her unique insight into the Chinese creative scene, she has become a reference figure in the contemporary design and art fields.
Then, a 12-metre-long graphic mural of an imaginary city is the backdrop of our individual and collective routines over "24 hours – The Ecology and Energy of our Flux". This section explains the mechanisms of energy consumption behind simple daily gestures and habits, such as making coffee, receiving a package, eating a sandwich, taking a flight or checking social media.
The next step in the itinerary is "The CO2 Mixer. Identifying human impact", a multi-user interactive console which allows visitors to identify their environmental impact by inputting personal habits in nutrition, mobility, housing and consumer trends. Visitors' choices are mirrored in a generative, real-time immersive sound palette where the better their impact on the planet is, the more harmonic the result is: on the contrary, bad behaviour accelerates BPM (Beats per Minute) and frenzy, resulting in a more disharmonic soundscape.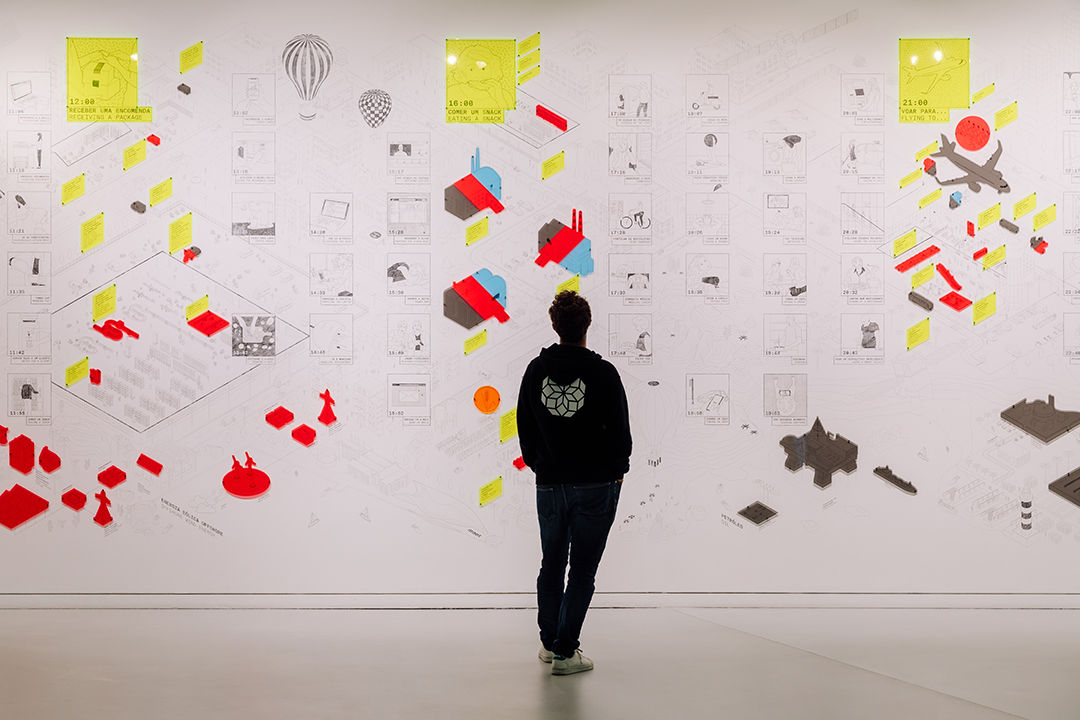 DESIGNING HUMAN EXPERIENCES
Dotdotdot is a multidisciplinary design studio focused on Interaction and Exhibit Design. Founded in Milan in 2004, this team of architects, designers, philosophers and programmers uses design and technology to create unique ways for humans to interact with the world.
The fourth and last part of the visit is "Planet Calls. Imaging climate change", consisting of a digital wallpaper which is updated every month and shows the correlation between the increase in CO2 emissions generated by human activity, global warming and its repercussions. Compiled with data sourced from the ESA Copernicus programme of sentinels that scan and monitor the Earth, the video is expected to "add something more contemplative and emotional", as explained by Dotdotdot.
The creative process was also a learning experience for the Milan studio, which admits its surprise and even shock at some of the findings: "We were shocked to discover that the Copernicus project produces around 12 terabytes of data every day! It is the biggest open data programme worldwide, one that anyone can use, but it is a jungle, making it very difficult to figure out how to extract the right data. This is why we worked closely with ESA, both to collect the right data to create knowledge and to write the narrative for the video".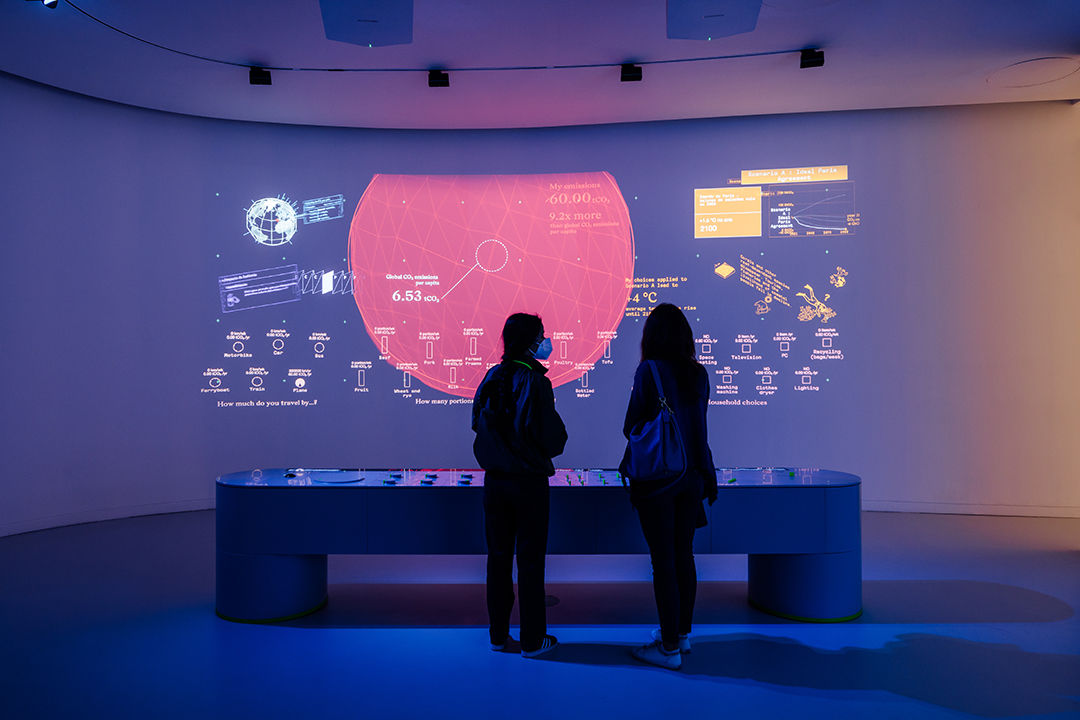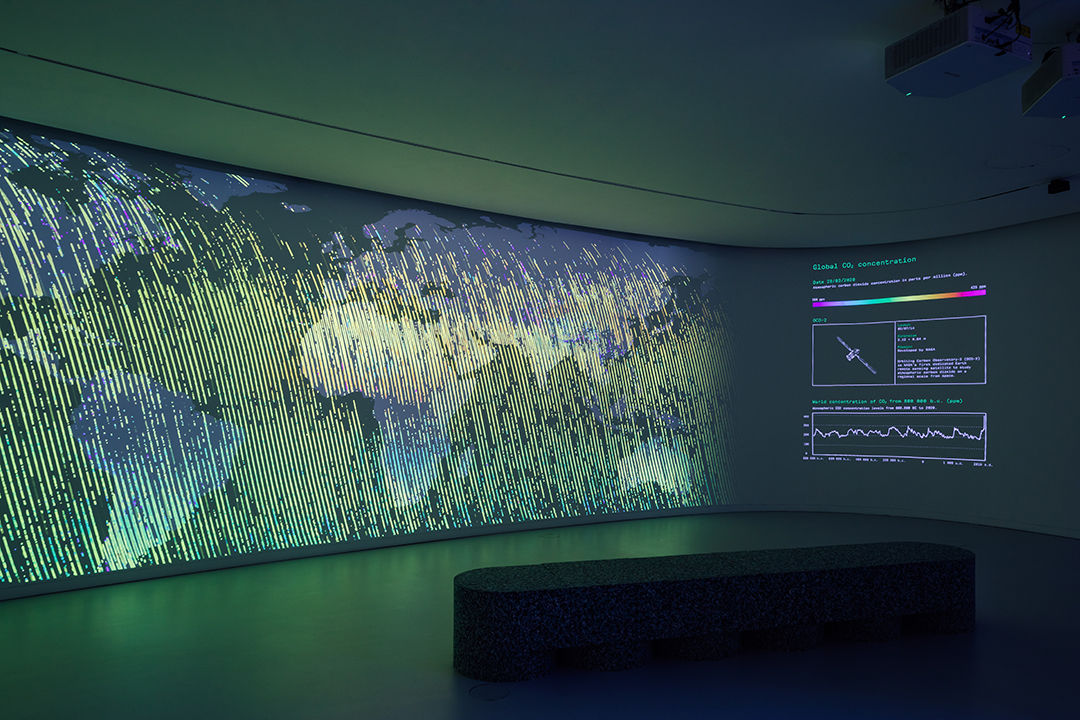 For Beatrice Leanza, this journey is "an attempt to tackle the complexities around climate science, around environmental transformation in a playful, easy way and what I find extraordinary is that we succeeded in bringing different stakeholders to the table." The Earth Bits project was made possible through the partnership with Novo Verde – responsible for the collection, recovery and recycling of packaging and packaging waste in Portugal – and ERP (European Recycling Platform) Portugal. The second phase of Earth Bits will be launched in March 2022 with additional and updated content.