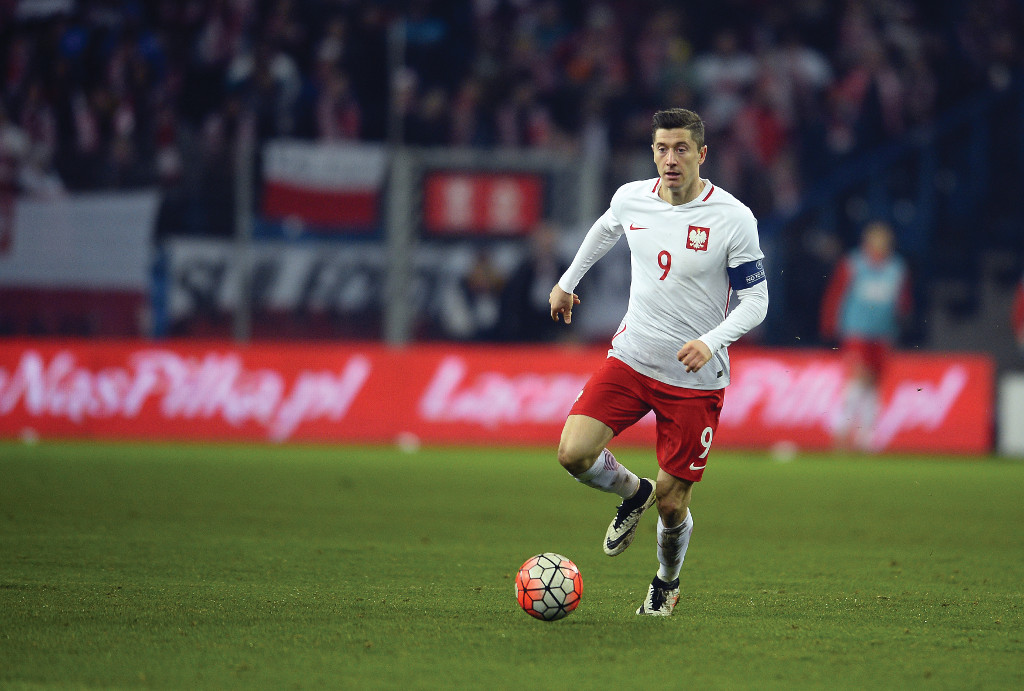 FROM SPARTACUS TO LEWANDOWSKI
In communist times youth football was not adequately appreciated. Well, there were the so-called Spartakiade events, there was the Michałowicz tournament, there were football schools in operation – particularly in Silesia regions – including the most famous one, which belonged to "professor" Józef Murgot, a physical education teacher in the Technical School of Mining, in Chorzów.
Clubs had their junior and youngster teams. There were also tournaments of "Wild Teams" that were held, spontaneously bringing together groups, mostly made of students. There were very few Sport Schools, as there was no organization or professional structures, neither long-term training programmes. The infrastructures were also poor; there were too few stadiums and pitches, not mentioning sanitary backup.
Ideologists of "physical culture" neglected football, considering that it developed only the "lower limbs". Despite such statement, talented youth was abundant, particularly in small, provincial clubs. In the 1961 UEFA European Under-18 Championship in Portugal, the Polish team bested France, Austria, Greece and West Germany, and was defeated only in the final by Portugal, with its great star – António Simões.
After 1989, in free democratic Poland, the situation has gradually improved. Junior teams headed by coaches Globisz and Zamilski won the European Champioship title twice. There are various games and initiatives, including Student Sport Clubs and Sport Mastery Schools. Since 1999, Coca-Cola has organised its tournament among junior high school students. Robert Lewandowski himself, a former participant, is the ambassador of the tournament.There are more and more private football schools, which include the school of a former footballer, Roman Kosecki. Additionally, anyone can pay every year 1% of tax for development of youth football in any club. The PZPN (Polish Football Association) has recently developed a highly valuable programme, the Pro Junior System, which is a wide-ranging programme of youth training. League clubs are awarded scores for participation in training of young footballers in games and in the national teams – from U-17 to the first national team. The PZPN runs as many as 10 national teams in total, starting from U-15.
Recently, a genuine revolution in Polish football was made by the "Orlik" football stadiums. A typical "Orlik" is a pitch covered with artificial turf (30m per 62m) and a building (60m2) with a roofed changing room and sanitary node, illuminated and fenced with 4m tall netting. Additionally, there is a secondary tartan pitch (30m per 20 m) for basketball, volleyball and handball. The fist "Orlik" stadium was built in Izdebki in 2008. Presently there are already 2,600 of them. These figures are a testimony of the scale of the undertaking: in 2014 alone "Orlik" stadiums were visited by almost 17 million football amateurs, including 12 million children and teenagers, more than 4 million adults and 400 thousand seniors!
The Young Eagles Academy was already launched on 16 "Orlik" stadiums in each province. But "Orlik" stadiums are becoming something more than a football nursery, breeding thousands of football talents. This is not merely a sport dedicated infrastructure. They have an outstanding educational value; they develop bonds, a community and have a cultural value, particularly invaluable in villages and small, periphery towns, where they create an ever denser, authentic social tissue.
A genuine revolution in Polish football was made by the "orlik" football stadiums.
BARÇA, REAL, MILAN, JUVENTUS AND AJAX
POLISH TALENT FEEDS EUROPE'S GREATEST CLUBS
In 2011, FCB Escola Varsovia was established in Warsaw as a football school of FC Barcelona, modelled on the famous youth academy La Masia, that has 43 former students playing today in the five leading European leagues. This is the first school of this kind in Europe; there are others run by FC Barcelona in Japan, United Arab Emirates, Hong Kong, Kuwait, and Peru.
The project's initiator was Wiesław Wilczyński, the director of the Sport Office of the City of Warsaw. He created the programme Sport Talent: where 113 coaches trained, on 100 artificial turf pitches, 1,500 boys in 129 children and youth teams. This provided the basis for further steps. FCB Escola Varsovia has approximately 1,000 students today, practising in four training centres. Those actions were coordinated by an outstanding expert from Catalonia Xevi Marcé. The best students may hope for further internships in Spain.
The legendary "game philosophy" of Barcelona consists not only in teaching fair play rules, technical basics and nucleus of tactics but also teaches foreign languages, good manners, how to build proper relationships with others, both with teammates and opponents, which gives it an added educational and wide-ranging value. It teaches not only how to play but also how to live.
Along with Barcelona, other big clubs opened schools in Poland. In Łódź, AC Milan Soccer School was established on the basis of Bogusław Wyparło football academy (a former goalkeeper of ŁKS). This is one of 23 such schools spread all over the world. Classes are held in the Kolejarz Łódź premises. Recently, the school has been visited by Pierino Prati, a former great star of Milan in 1960s/1970s.
Also in Łódź, Real Madrid supported the Sport Integration School, but this valuable initiative is devised on a much more modest scale. Juventus Turin is also preparing for a similar undertaking. The Dutch football club Ajax became a partner of NIVEA Football Schools, bringing together over 100 elementary schools across Poland. The six best teams went to a summer training camp in Amsterdam. It is worthwhile mentioning that it was in Ajax that the famous Johann Cruyff started his career, bringing his game philosophy later to Barcelona, where he devised and created the exemplary La Masia.
There are more and more youth schools in Poland. Those operating in powerful and wealthy clubs are considered to be the best, like Legia Warsaw, Lech Poznań and, perhaps first of all, Zagłębie Lubin. Such schools are also established by former footballers. Krakow Football Academy is run by Mirosław Szymkowiak and Tomasz Frankowski. Ireneusz Jeleń established his own school in Cieszyn. Schools are established not only in league clubs and big cities, but they also pop up like mushrooms all over the country, including smaller towns.
1) The Spartakiad was an international Olympic-style sports event sponsored by the USSR, organized by the International Association of Red Sports and Gymnastics Associations, commonly known as Red Sport International (RSI). The name of the event referred to the rebellious slave Spartacus, but also the German Spatacist movment that had been crushed with Social Democratic participation in 1919. Although the event had an ephemeral existence, as five were held from 1928 to 1934, there were subsequent Spartakiads, organized as national sports events of the Eastern bloc countries.