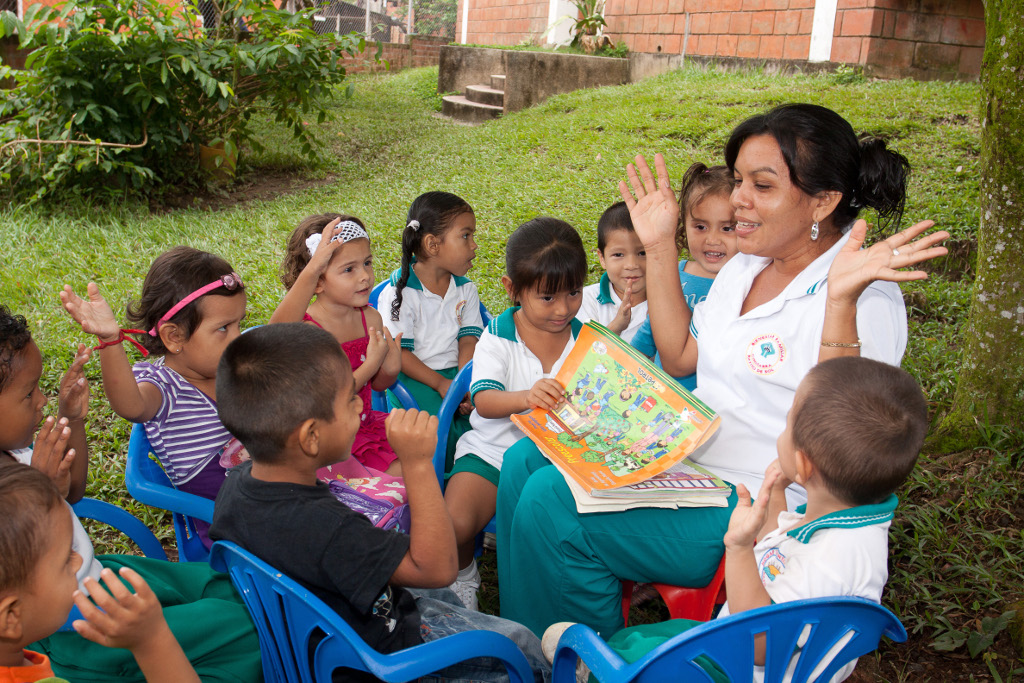 Supporting Madres Comunitarias @Jerónimo Martins
This Colombian governmental initiative aims to provide foodstuffs to the nannies who take care of children up to the age of five in regions with low financial means.
Within the framework of the memorandum of understanding celebrated between Jerónimo martins Colombia and ICBF, the main challenge is finding the opportunity to benefit the Community Well-Being Homes in the regions where the Ara chain of stores operates.
Currently, this partnership is carried out in the macro-regions of the country, benefiting more than 260 Community Well-Being Homes in the departments of Quindío, Caldas, Risaralda, Valle del Cauca, Atlántico, Bolívar and magdalena. the madres Comunitarias-Jerónimo martins alliance has encouraged the consumption of banana, papaya, mango, eggs, yoghurt and milk among more than 3,600 children and has strengthened the nutritional intake of each of the Community Well-Being Homes within their scope. Equally, focus has been placed on reaching children with a nutritional deficiency, aiming to offer a better quality of life to the boys and girls who need it the most.