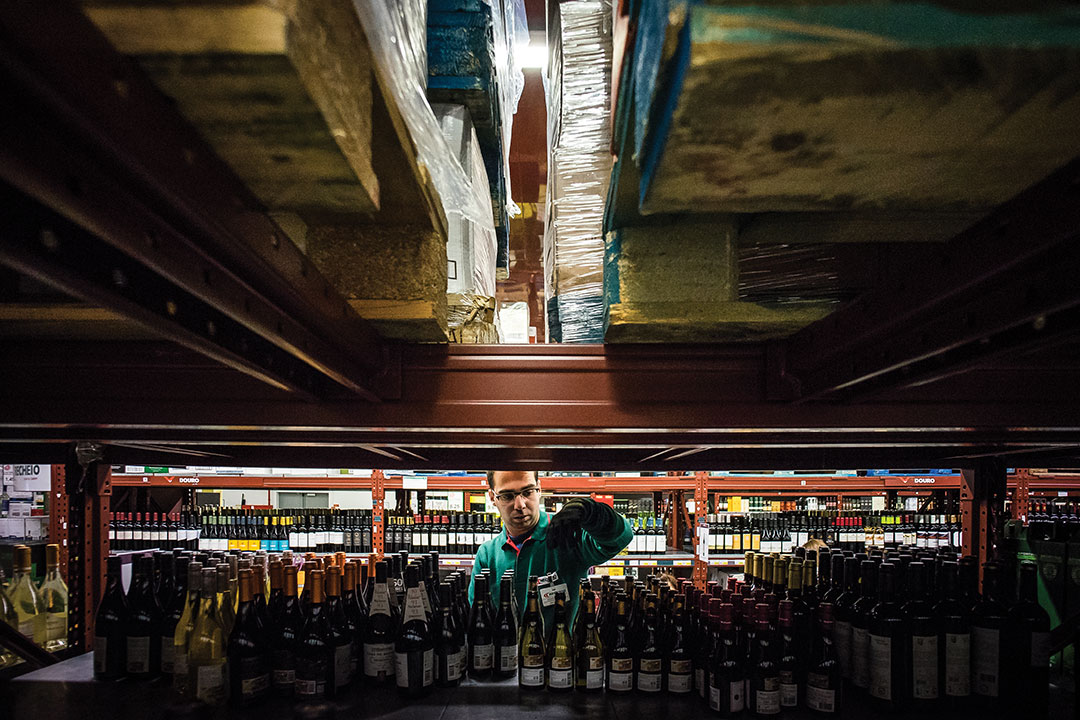 In Search for Purpose
Project Search plays a decisive role in the inclusion of young people and adults with disabilities in the job market. Deeply committed to this cause, Jerónimo Martins welcomes the programme in two stores.
THE DIFFERENCE THAT COUNTS
They head to the city of Braga, in northern Portugal, every morning, hailing to work in the Recheio store. They replenish the shelves in this cash-and-carry business unit, place price tags on products and assist customers. They are young people and adults with special needs and a strong determination to find a steady job led them to Search.
Project Search is a partnership between Jerónimo Martins and Focus – a non-profit organisation specialised in helping people with Autism Spectrum Disorders – and has ties to some similar projects in the USA that inspired it, with the goal of creating jobs for people with disabilities. On-the-job training makes it easier to complete the journey towards a working life for people who have disabilities such as autism, Down Syndrome, cognitive impairment, and other disabilities.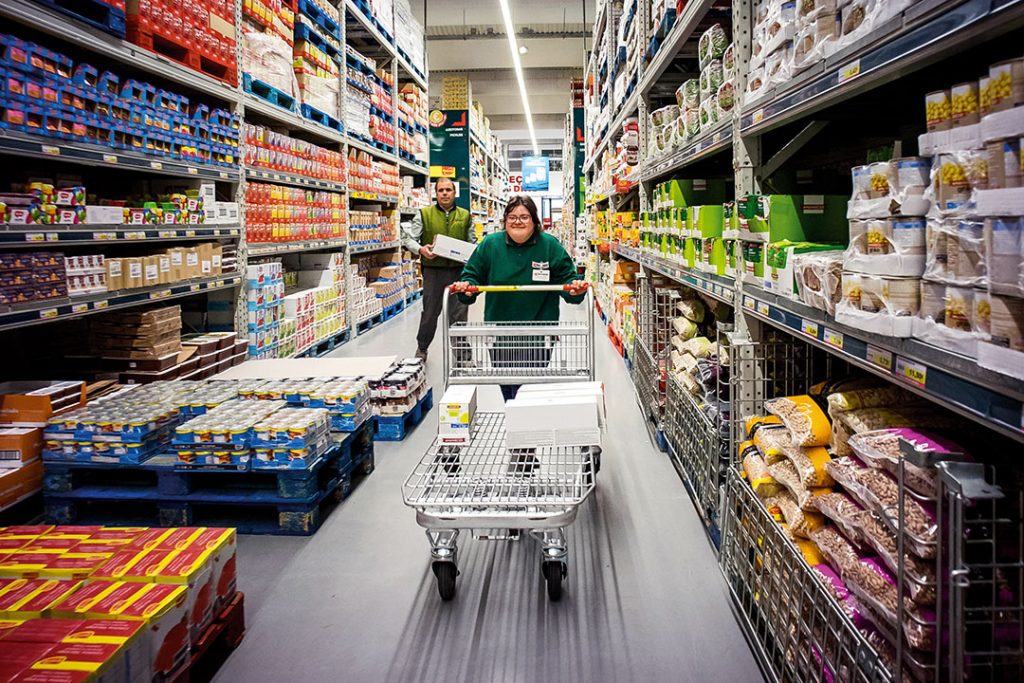 Over the course of their nine-month traineeship, candidates are fully accompanied by a mentor who guides them and supervises how they apply the knowledge acquired during in-store classes. For Joaquim Henriques, it has been an extraordinary experience. He supervises two girls. "They replenish shelves autonomously.
They are always very attentive and very eager to learn", he says. It is the second time Susana Rodrigues is participating in the project as a mentor, and Paulo and Sara are helping her in the Perishables Department. Susana is pleased to report that they are revealing their potential:
"Paulo is extremely curious and a perfectionist. He likes tasks that aren't very monotonous and repetitive and that stimulate the brain. Sara is diligent, resourceful and works quickly. I don't think they were expecting to have such an impact on the company, but, in time, they have come to understand that they are part of the family."
Sérgio Costa, a co-worker from the non-food section, takes it a step further: "It's as if they're my own children. It's very rewarding and a benefit to everyone." Vítor Costa, from the same section, does not spare compliments to his own trainees: "The more I teach Cláudia, the more she wants to learn. She is a perfectionist. And despite his difficulties, Pedro is very curious and helpful." Some friendships have even blossomed as result of the working relationships. From Recheio's wine section to Pedro Ferreira's dinner table, conversation and all the things in common have taken the traineeship to a new dimension: "João and Filipe are practically my neighbours, so I invited them to spend the day at my house and meet my family. They loved it. It was an amazing experience that we'll definitely be repeating."
89% of the trainees from the first edition of Project Search were integrated in our Group.
The two trainees are moving on to another three-month traineeship, this time at a Pingo Doce store in Braga. The mentor says he'll miss them: "It will be difficult when they leave, but I will definitely stay in touch with them." Vítor adds: "They can count on me, no matter what." The good news is that, if their assessment is positive, they may be integrated into the Group, like 89% of the participants of the first edition of Project Search.
And for the trainees, what matters is knowing that they are part of something bigger and they've earned a purpose in life. In the end, this is the difference between having a real job and being at home without a professional occupation. Susana elaborates: "It's only after working side by side with these young people that we do understand what they and their parents go through. They suffer tremendously because their children are at home with nothing to do.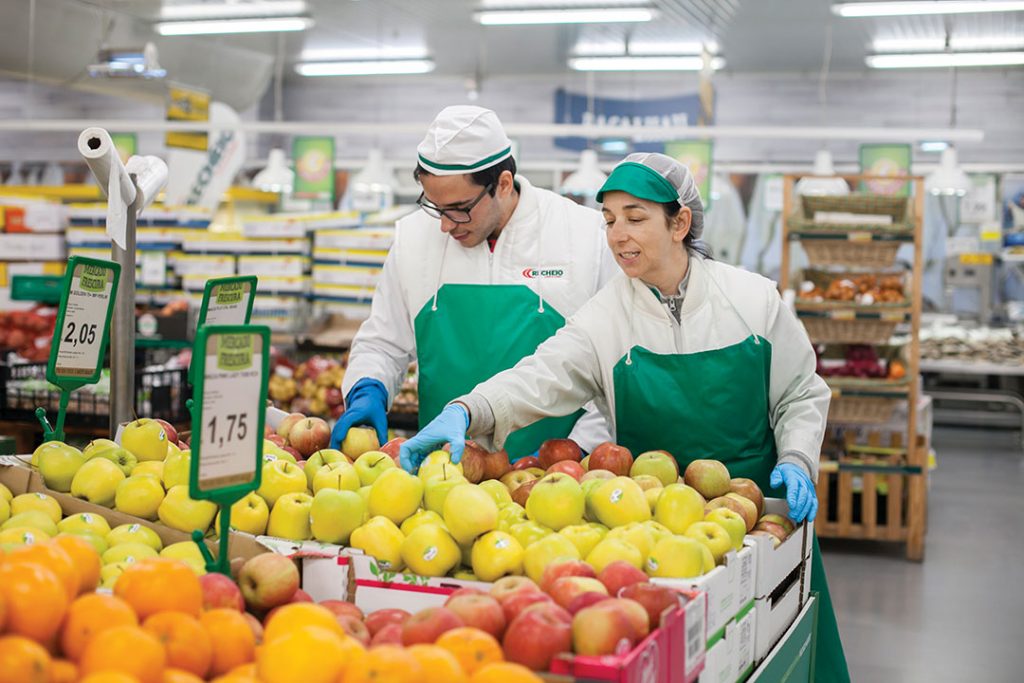 This exacerbates the problem, because they are unable to develop their skills." In 2017, there were 12,911 people with disabilities registered within employment centres in Portugal. Only 11% were able to find a job. Pedro Ferreira recalls an episode that highlights the importance of the programme: "During the presentation meeting, there was this mother who said that she asked for help from whoever she could, and we were the only ones who listened."
Because of the role they play in the lives of the participants, their parents and of the impact in the surrounding community, the mentor is a main pillar of Project Search. This has led to the creation of an annual Jerónimo Martins training and "Mentor" recognition event. Susana confesses that she has discovered another calling: "I get emotional talking about this. Whenever I'm allowed to be a mentor, I'll accept. When I am with them, I also feel more useful to society. It is humanitarian work that I do with an open heart", she concludes.