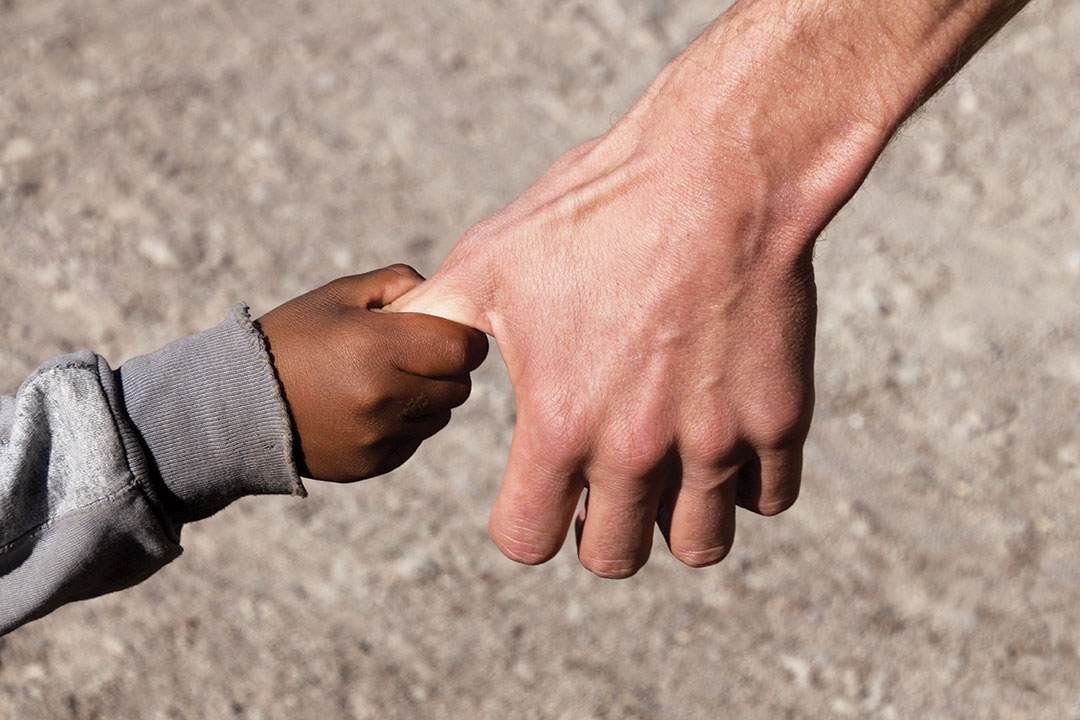 Hoping is not Wasting
More and more foreigners are looking for a new start in Poland. Most are migrants who were forced to leave their countries. Mazovia, one of the most dynamically developing regions in the country, is helping them build a second life, a second home.
SUPPORT FOR THE INTEGRATION OF FOREIGNERS IN MAZOVIA
"Is it your first time here?" Renata Makuch from Caritas Polska is looking at a woman who seems insecure and is standing at the Warsaw office door. The brunette, with a slightly darker skin tone, wearing a thick, winter jacket, buttoned up her chin, nods. They both disappear behind the office door. In the next room, there are empty pink boxes of children's wellingtons – a huge success in September, shoes, clothes, hygiene and cosmetic products. Everything is new, unused, squeezed into every possible free space – the racks, shelves, table, window sills, even the floor is flooded with things.
But not for long. Most of them are going to get packed into boxes and distributed, as part of the programme "Support for the integration of foreigners in Mazovia", according to an already established schedule. Every day, someone comes in asking for help. 550 people have already registered in the programme since it opened in June. They are mainly from Ukraine and Caucasus. "Our beneficiaries have to have refugee status, a residence card, or humanitarian status. The last ones, after leaving the refugee centres, are not going to receive any State aid, and they will have to cope on their own. But how can you cope on your own without any money? You have to at least rent a room, and that costs", Renata Makuch wrings her hands. "That is why we are happy, even if we are only able to help them once."
Every day, someone comes in asking for help. 550 people have already registered in the programme since it opened in June.
All one has to do is to present every required document related to their legal stay in Poland, a tenancy agreement or invoice, and fill in the registration form. Each family can receive up to 900 Polish zloty (210 euros). Caritas receives money each quarter and Renata Makuch divides it between all the registered people, in a way that even if she is not going to pay them the full amount at the given time, she supplements it in the next tranche. One day she invites 50 people, the next day 50 more, and then one more. "We don't want to leave anyone without any help", she says, remembering the stories of the people that touched her the most.
The single mother from Chechnya, who fled the country on the grounds of political persecution, came to Caritas completely by accident. One of her friends told her: "Go there. Maybe they will help you. They helped me." The Chechen woman's young son was diagnosed with an eye disease. He had to be urgently treated, otherwise he would start losing his sight. And to do so, he first needed a dental treatment. 3,500 Polish zloty (816 euros). Even if she cleaned houses all day long, she wouldn't collect the whole amount. That is why she came. The amount exceeded the 900 zloty planned in the programme, but after the Caritas Director's decision, who allocated funds from the other measures, it was possible to carry out the surgery.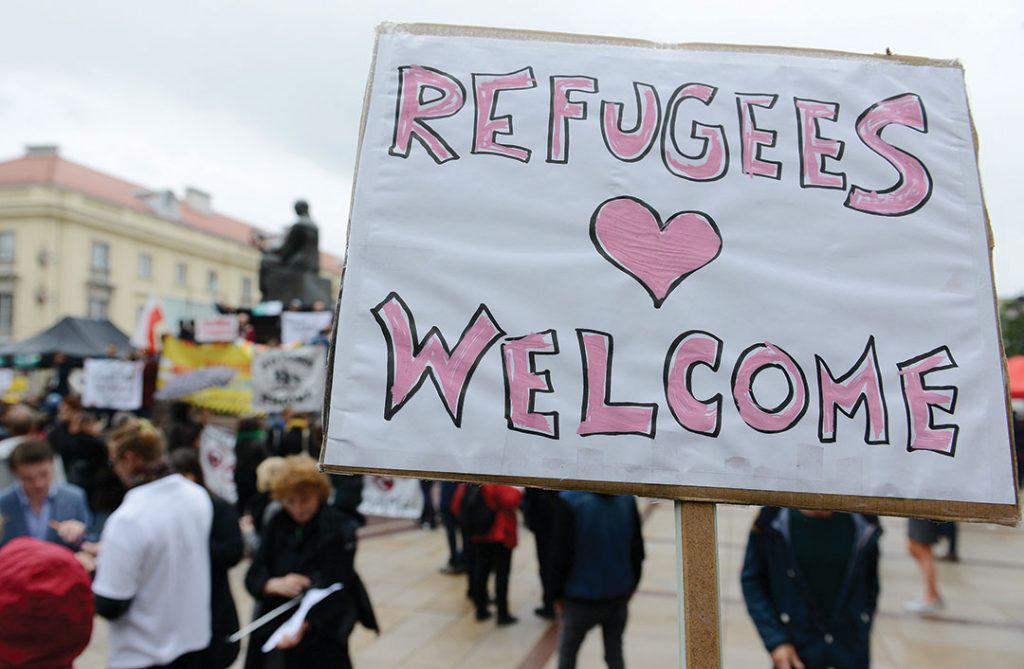 Mrs. Maria came from the Ukraine 15 years ago. Her husband died and she was left alone with two children. Even though she was working in a shop, it was not enough. Sometimes they lacked money to buy food. "Go to Poland, there is work, more money", she was told by those who had already decided to do so. Together with her friend, she rented a room in Warsaw's suburbs. She thought: "That is enough to begin with." But the beginning wouldn't come to an end. She used to pay 300 zloty (70 euros) for that place, worked in office buildings and sent almost all the money to her mother, who was taking care of her children. She used to see them every few months. Now they are finishing school.
"I want to have them by my side, to study in Poland and to try to figure out their lives here", she told Renata Makuch. "But how can we share one room with my friend and my children?" She rented a studio flat, which costs her 1,800 zloty (420 euros), and divided the room with a closet, to give herself and her children some privacy. "She came by one day, between cleaning jobs, which can sometimes go up to 16 hours a day, and asked for any form of help. When she learned that she could receive a one-off payment of 900 zloty, her face lit up, as if she'd been offered several thousand", Renata Makuch smiles.
"There are more people like her. People that are coming here are happy with every package that we prepare for them, with any amount of money that we can offer them in the programme, because it is a cash injection that gives them strength and makes them start believing in a better tomorrow in the new place. The programme "Support for the integration of foreigners in Mazovia" also offers language classes, psychological counselling, legal advice, professional consultancy, and advice on matters related to legalization of stay in Poland. The programme runs from the beginning of 2018 until 2020.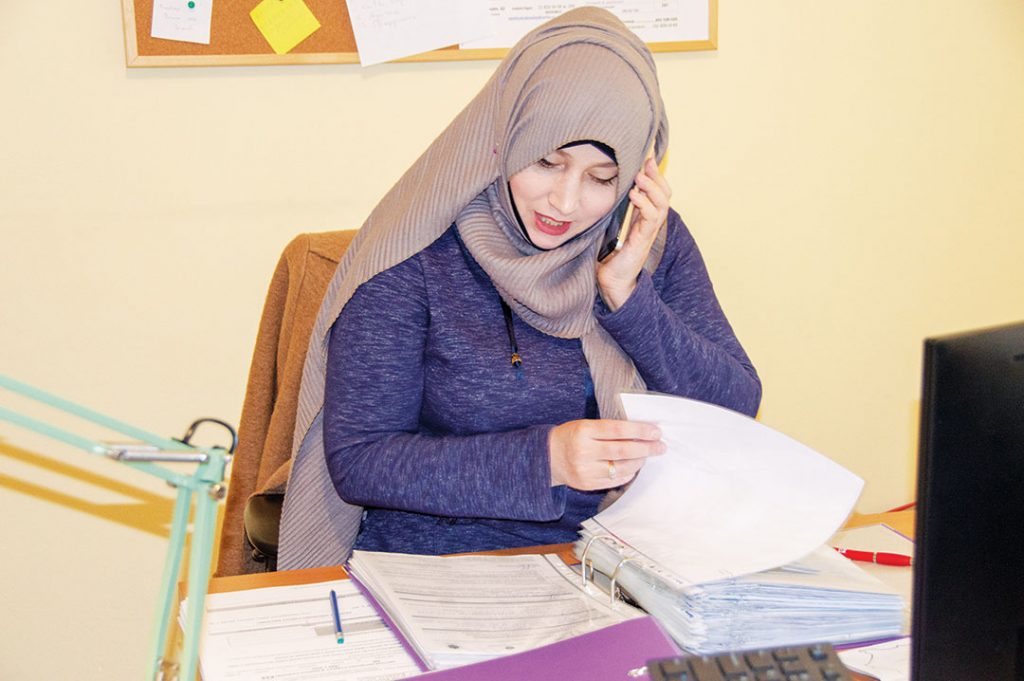 POLAND
"OPEN FOR IMIGRANTS!"
The programme "Support for the integration of foreigners in Mazovia" is a comprehensive and systematic help provided for 1,500 migrants living in Mazovia. It provides legal, professional, psychological and social advice. The programme enriches Polish society with education about migrants. The project is implemented by the Mazovian Province Governor and Caritas Poland from the Asylum of Migration and Integration Fund in cooperation with Caritas (Warsaw Archdiocese).