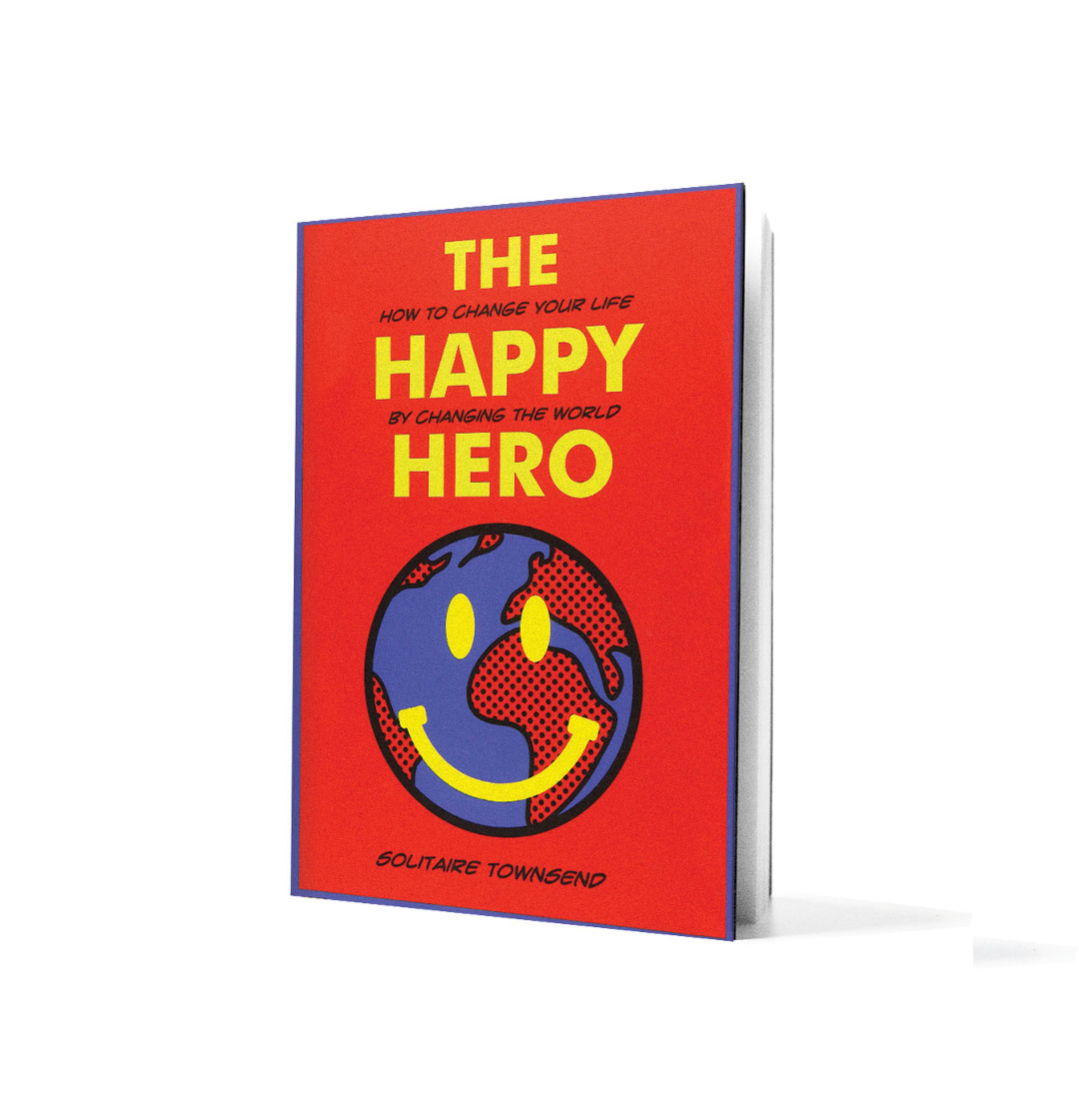 The Happy Hero
The formula to feeling good by doing good, with advice, stories and ways to change your life by changing the world.
What if saving the world was good for you? With this reflection in the back of her mind, decades of researching and almost 30 years of experience on living it, Solitaire Townsend – co-founder of the 'change agency' Futerra – set out the Happy Hero`s principles: how to feel good by doing good. It sounds pretty simple, except we are subject to an overwhelming barrage of fear and negativity, off all sorts, especially with the climate change problem facing all of us, as the book sets out.
In this 226-page book, packed with advice and stories from those whom have already discovered this secret, we are invited to start our own hero journey, by learning how to stop worrying about the world and how to change it can improve our happiness and health. Trying to make a difference, in every step and every action will bring its own reward. That positive impact, even as a consequence of the tiniest 'detail', could extend life, improve relationships and even help recover from a cold, as new research points out.