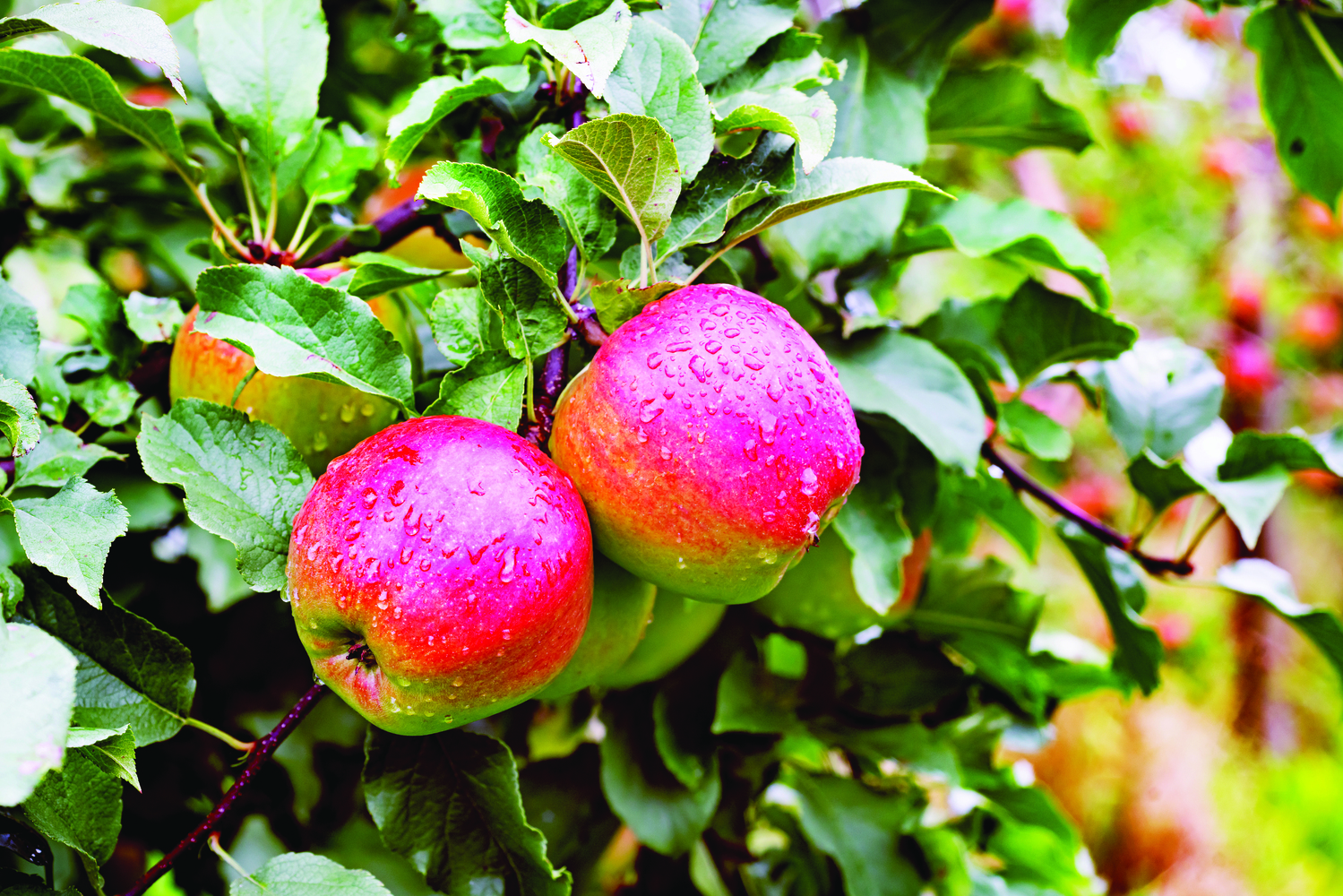 Taking a Leap of dimension
Agroserw supplies all kinds of fruit grown in Poland. To his co-founder, the cooperation with Biedronka is about much more than selling products.
Founded in 2002, Agroserw has developed from a small family-run business to a big and reliable company. That very year, the fresh fruit and vegetable company became a strategic partner for Biedronka. Pawel Jendrzejczak, co-owner and founder of Agroserw, goes over its growth path, and the biggest achievements and challenging moments of the 15 years of their solid cooperation.
The fruit and vegetables market is very demanding, since it deals with fresh products. That is why any company has to be very cautious regarding every step of its production, storage and sale. As Pawel explains: "We never act hastily. Every decision regarding a new product, increasing volume or changing technology is settled with our customers." And so was the decision of starting the cooperation with Biedronka.
PAWEL JENDRZEJCZAK
CO-OWNER AND FOUNDER OF AGROSERW AND THE CHAIRMAN OF THE BOARD IN GOLD SAD
At that time, the company's warehouse and storage capacity was limited to 400 m2 and they worked with old and used machines. Three products were distributed to Biedronka: apples, bananas and tomatoes. The company grew overnight, in size, employees, suppliers, profits, and purpose: "The turnover systematically increased between the 10% to 15% per year. The mutual trust and partnership have enabled us to invest in new technologies and develop our two companies", says the co-owner and founder of Agroserw.
Prior to that, and thanks to its stable participation in Biedronka, in 2005, Agroserw built a new 1200 m2 warehouse and they replaced their machines. In 2010, a 3500 m2 warehouse was opened with modern storage chambers and the newest sorting technologies. With the introduction of new fruits and varieties in the following years, their storage capacity once again was not enough anymore. "We introduced a very old apple variety called "Antonówka". This variety is very rare and it is mainly used for baking and salads", tells Pawel. The warehouse is now 8000 m2. The investment only became possible with the support of European funding.
The company is able to supply all kinds of fruit which are grown in Poland. It also delivers fruit to Pingo Doce in Portugal. To Pawel, "the cooperation with Biedronka is not only about selling products". "We participate in trainings, meetings, research, domestic and international fairs. All the activities have one goal: preparing implement innovative solutions in order to offer the best product on the market and to be one step ahead of our competitors. Competition is very big on our domestic market." He sees the partnership as "a good marriage", which, like any other, has its ups and downs, its milestones and difficulties.
HOW THE COMPANY HAS GROWN
2002
400M2 HALL
USED MACHINES
3 PRODUCTS
2016
8000M2 WAREHOUSE
ADVANCED TECHNOLOGY
A WIDE RANGE OF FRUITS
Hard times can pull couples apart or bring them closer together. That applies to business partners too. Besides, every growing business goes through growing pains. Agroserw's growing pains were eased and pains became different as the business grew: "One of the main obstacles was the change in packaging technology. The first change took place in 2005 and for us it would mean a redevelopment of the whole technological chain. Due to that we were initially against it. It is obvious that consumers have their demands, but the supplier has to pay for the changes, so we were not always willing to agree, but over a time we understood the importance of displaying goods. After all, there is more turnover that covers the costs incurred."
The introduction of soft fruits (peers, cherries, strawberries and plums) in 2014 was another very important challenge: "No one was able to determine the demand. There was either lack of goods for the order, or left goods in stock, and, the next day, all of that which was not used, was only suitable for juices. Nobody likes to lose money, so there was a struggle to adjust the orders to the needs and possibilities to tackle that."
There were some periodical difficulties in adapting to changing expectations of Biedronkas' clients. Both in terms of matching of the machine stock, structures and methods of obtaining raw materials as well as the efficiency in ensuring an adequate level of price competitiveness.
There were also some times where buyers did not completely understand the particularities of the production process: "This is not a kind of product which is awaiting on shelf for shipping, it is a living organism that needs special treatment. After a long explanation, buyers finally understood it."
Fifteen years after taking the leap of growth with Biedronka, the co-owner and founder of Agroserw makes a positive assessment of this journey and believes that the largest chain of supermarkets in Poland has also learned from and grown with his company.