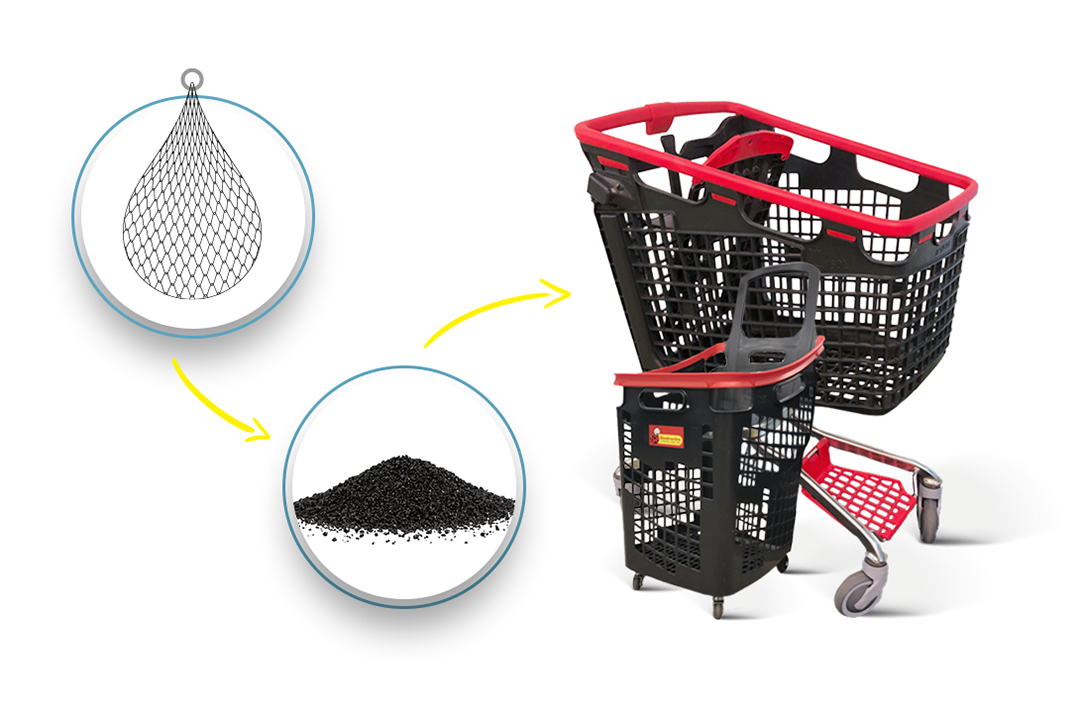 Fishing Nets and Ropes @Biedronka's Shopping Cart
They are being taken out of the seas and oceans and transformed into shopping carts or trolleys at Biedronka stores.
Abandoned nets, fishing ropes and other fishing-related materials represent 27% of all litter found in the seas and oceans and take more than 600 years to fully decompose. Biedronka is replacing its shopping carts and trolleys with new ones made with 25% of plastic from ghost nets and fishing ropes lost in the Baltic Sea, the North Sea and the Atlantic Ocean. The remaining 75% come from recycled plastic. Biedronka has welcomed more than 40,000 eco-friendlier shopping trolleys at its stores in the last year and a half. The initiative contributes to reducing by around 20% the carbon emissions associated with the production of new plastic.