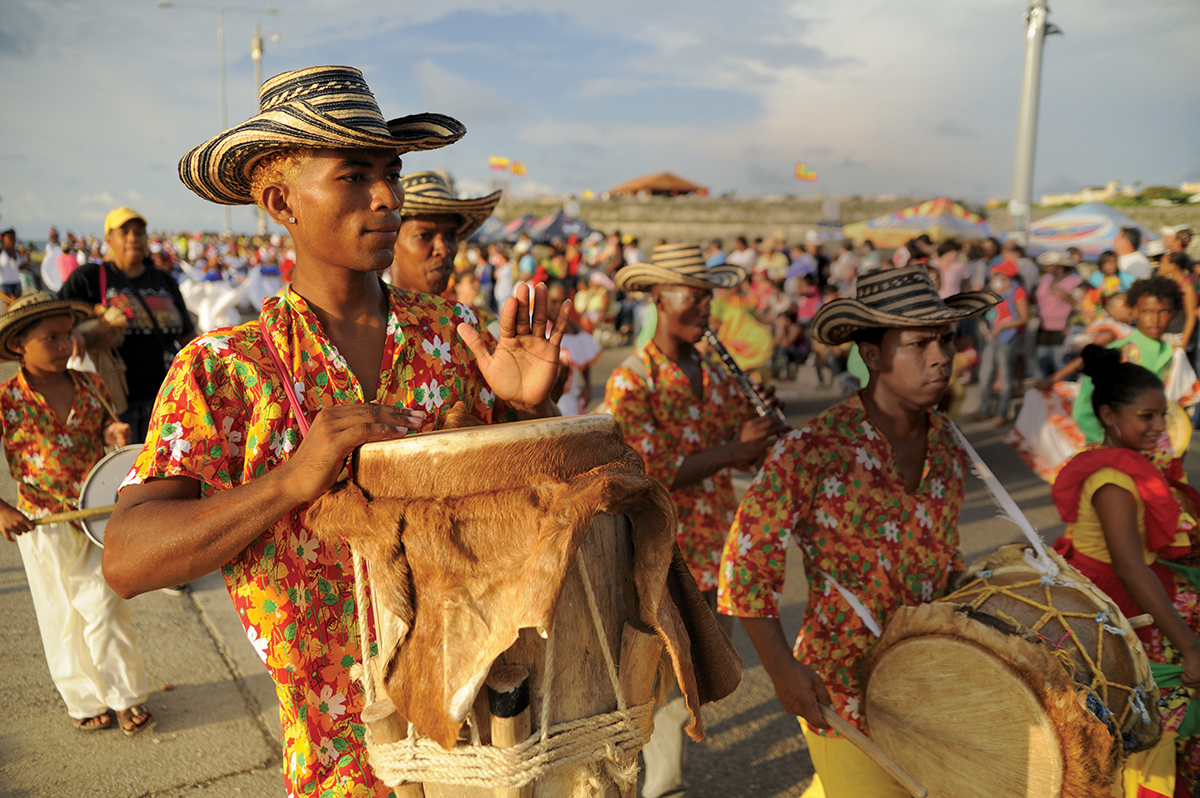 Ara, when music is the voice of a brand
Miguel de Narváez combined advertising and music to bring together Colombia's multiple regional music genres into one catchy jingle: "Ara, alegría al mejor precio".
Some say it is the "land of a thousand rhythms". In Colombia, the passion for music is reflected in both cultural and regional terms, with a rich ancestral and geographical diversity of sounds. This translates into different regions having their own particular music genres.
As the Jerónimo Martins Group was gearing up to open its store chain in the country, something important, beyond the naming – Ara –, logo and slogan – "alegría al mejor precio" –, was missing: an audio identity. After all, music would have an important part to play in the brand's positioning.
The challenge was to create a brand jingle that would convey this richness, making it recognizable by people from different regions. Miguel de Narváez was instrumental in achieving a result that successfully blended Colombian music genres and brought out the joyous feelings associated with the Ara brand.
MIGUEL DE NARVÁEZ
Miguel de Narváez considers himself to be both an advertiser and a marketer but, most of all, he sees himself as a music producer and composer. Fundamentally, he is a "real fan of great brands, great music, telenovelas (soap operas)" and, honestly, anything with sounds. This is what makes Miguel de Narváez enthusiastic about his work.
In his professional life, Narváez enjoys mixing advertising, marketing and music. Given that "advertising has a lot of technique" and "music is definitely an art", when one mixes technique with art, the result is always a "smash", always "something memorable", reaching both the "head and the heart of every consumer".
He started his career very young, composing jingles and songs for his girlfriends and "playing guitar and piano at home". In fact, Narváez had piano lessons from the time he was only six years old, having started to play without sheet music. At the beginning of his adolescence, he wanted to be a rock star and joined rock bands in the neighborhood and at school, competing at music talent shows. Alongside these bands, Narváez always played popular and catchy songs, which made his audiences cheer.
One day a very important advertiser, Christian Toro, gave him a chance to work at his agency – Publicidad Toro – where Narváez learnt a lot about advertising. This world was full of advertisers, communicators and photographers, allowing Narváez to foster his creativity and bring his music and expression into his work life. Sonido Comercial, a part of a small conglomerate called Miguel de Narváez Música y Estrategia, brings the workflow and techniques of the advertising world into the environment of a music production company. This marked a change in the Colombian market and, according to Narváez, "the reason Sonido Comercial became so important in Colombia and a benchmark for any musical company in our country".
Given that "advertising has a lot of technique" and "music is definitely an art", when one mixes technique with art, the result is always a "smash"
When composing, Narváez feels an "unexplainable connection with God", arguing that his ideas come from an unknowable place. He merely does it, even sometimes things he couldn't imagine he was able to compose. When working with advertising or television, there were a lot of input: brand requisites and ideas. The most interesting part of the job is "trying to interpret what God gives" him in order to play it to the world.
The process of composing and creating a jingle is "quite complex". It usually comes from a specific idea or need that the client – i.e. the brand – has. The process brings together "the client, the product, the ad agency, the creatives and, then, the music". Understanding this chain, where the message comes from and what the brand pledges to communicate, is paramount when composing a jingle. Each one originates from a strategic plan, it is not a spontaneous process: "it has to respond to many objectives and specific communication lines". The main challenges, therefore, are what the client wants, plus where the consumer will be and what he likes. The ideas, then, inform the jingle. It's a matter of "picking the perfect talents to interpret" the concept: who sings, who plays the music, etc. This production has to "be totally committed" to the brand. This is why, upon listening a jingle, one enjoys the jingle because "that person singing to you or that music that you're listening to matches the brand".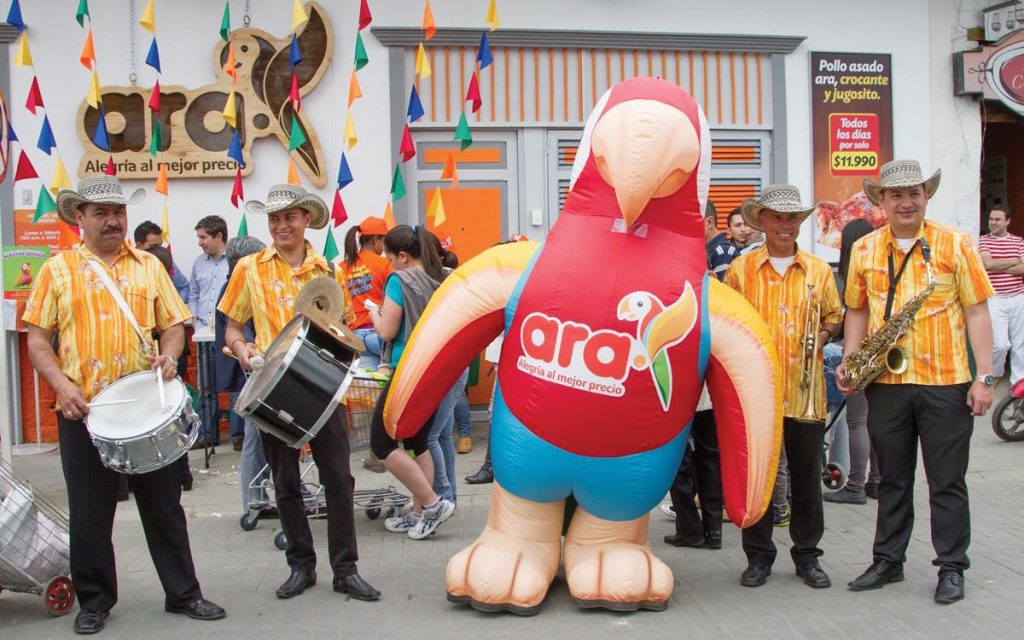 THE FORMULA FOR CREATING A JINGLE
There are, however, formulas to be followed in order to create a hit jingle. For Narváez, the most important aspect is being "honest with the brand and honest with the consumer". This means "being logical, being practical, being catchy" and it translates into "short words, short melodies, short messages" and "honest musical patterns". It also implies speaking in a normal way, not in a way a marketer would.
This is a different process for writing music for films or television. In these cases, the length is, of course, very different, since jingles only last for 20, 30 or 40 seconds. Scores allow for the development of a melody in a more relaxed and in a richer way. There are also a lot of different feelings you have that you underline with music, with soap operas and films. While every jingle is challenging – "each brand, each client is absolutely challenging" – the one that stays in Narváez's mind is "Marca País", a song written for Colombia as a brand.
The Ara jingle, in particular, was a challenging one. This meant questioning: "how to interpret a happy brand, how to interpret a popular brand, how to interpret a brand that wants to be in the heart of each little city in Colombia and become a part of so many people"? Translating this means it "can't be music for the North Coast or the Pacific Coast or from the Center, it has to be a little more 'global'".
The main factor was not regionalizing happiness because "happiness is global", but it had to retain the Colombian feel: drums, Colombian instruments, etc. The singing was particularly important with this jingle as it is "neutral", without the various accents that occur in Colombia, so that each and every person connected to the song as if it were from their zone. There was also the question of existing different musical genres within Colombia: vallenato, cumbia, salsa, and many more. However, given that it is one brand, Narváez – who has been on board since the creation of the brand itself – created one jingle by "mixing all of these in one tune but with very neutral singing and with a very catchy jingle". The reward and fun part comes when Narváez sees people singing the Ara jingle as if it is their own.
Due to the fact that Jerónimo Martins is a Portuguese company, Narváez was curious to see what would be the reaction to Colombian singing, to the melody, to the jingle and how they "expressed Ara in music". When the positive feedback came, especially how Narváez had integrated music and image, it was "so refreshing" for "all the people that worked for Ara with great passion". And the jingle was born: "Ara, alegria al mejor precio".
Listen to the ARA Jingle