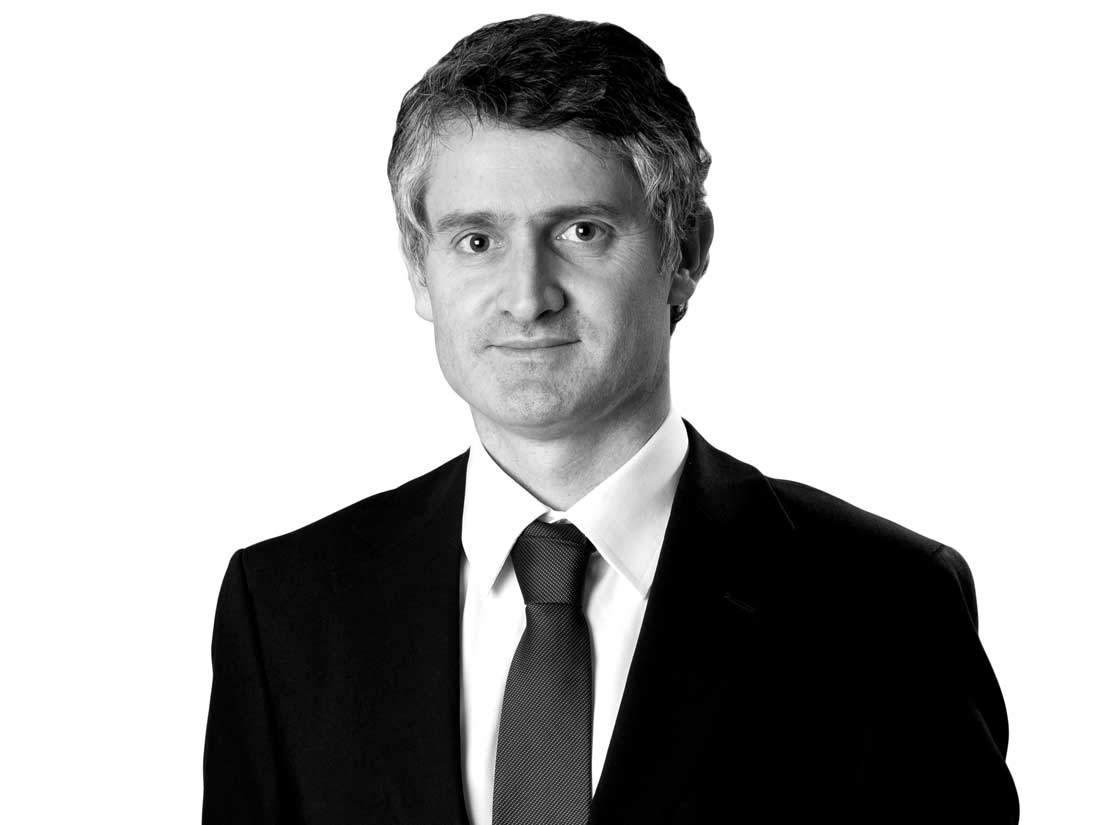 Focus, Dedication and Resilience
Luís Araújo joined Jerónimo Martins in 1995 and he has been the man at the wheel of Biedronka since 2016. In this interview, Luís shares some key moments of his path that illustrate the culture and values of what being Jerónimo Martins is all about.
Luís Araújo joined Jerónimo Martins in 1995 as a Management Trainee and, like many others before and after him, started out in Operations, which include stores and logistics. The following year, he served as Assistant Manager at Recheio, in Braga, North of Portugal. In this journey, Luís became a Marketing expert and an IT connoisseur, while taking MBA classes on Fridays. In 2012, he accepted the challenge of leading Pingo Doce's growth against a backdrop of the worst economic recession Portugal had ever seen in recent years. And succeeded.
Since early 2016, Luís has been the man at the wheel of Biedronka, the undisputed food retail leader in Poland, which accounts for more than two-thirds of the Group's consolidated sales and EBITDA. In a conversation with FEED, Luís shares some key moments of his path that illustrate the culture and values of what being Jerónimo Martins is all about.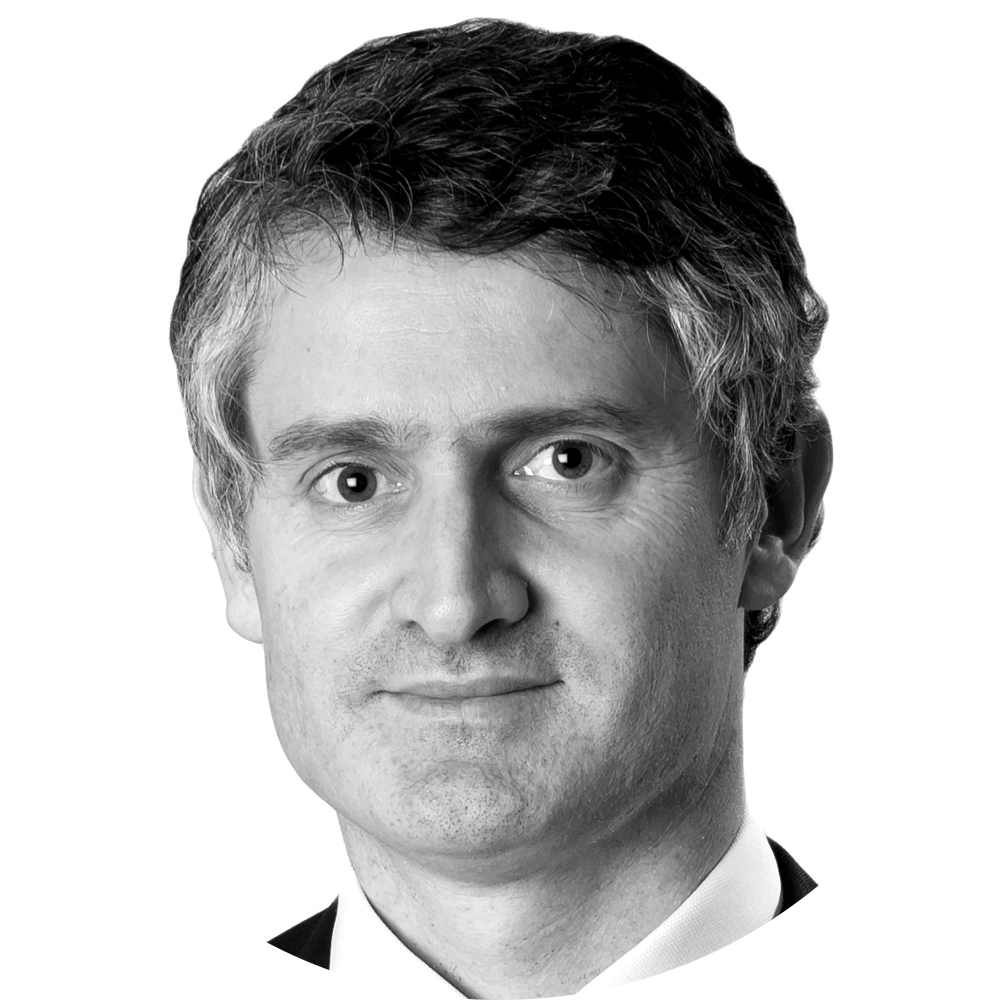 "THE GREATEST RISK WE FACE TODAY IS TAKING SUCCESS FOR GRANTED"
INTERVIEW
LUÍS ARAÚJO
CEO AT BIEDRONKA
IN ALMOST 22 YEARS AT JERÓNIMO MARTINS, IN WHICH DEPARTMENT, SITUATION, PROJECT OR CHALLENGE DO YOU FEEL YOU GREW MOST PROFESSIONALLY?
The biggest challenge that I had to take on was managing Biedronka, the Group's largest business. In the beginning, I thought "maybe I'm not good enough or I don't have the skills needed to manage such a large company". Then I realised that everything that I had learnt during my career and also some of my own personal traits could help the company and affect change.
The challenge of arriving and winning over the team and creating a vision that they understood and which they engaged in was probably the biggest challenge that I have faced in my career.
WHEN DID YOU REALISE THAT YOU HAD THE LEADER PROFILE THAT THE GROUP WAS LOOKING FOR?
When the SAP project was being implemented, when we integrated the companies. SAP was known in the industry, but the Retail solution was a novelty in the late 1990s. Jerónimo Martins was a pioneer in adopting the program, worldwide. I spent 1998, 1999 and 2000 in IT. That helped me get an in-depth understanding of how the pieces of a company's puzzle fit together to form a particular business. And I also realised that I had natural leadership characteristics, which my Director often told me. He himself would ask me for help in more stressful moments in the project to pass on certain messages because what I said was "contagious" to others.
OF THE SKILLS THAT YOU'VE ACQUIRED OVER YOUR SUCCESSFUL CAREER, WHICH HAVE CONTRIBUTED THE MOST TO THE GROUP'S GROWTH?
The first was everything I'd learned about structuring vision and strategy, and aligning that with performance, especially in how I interact with my teams. I also learned that, for a business to run well, a healthy dose of focus, dedication and resilience are needed.
REGARDING CULTURE AND VALUES, IS JERÓNIMO MARTINS TODAY VERY DIFFERENT FROM THE ONE YOU WERE INTRODUCED TO IN 1995?
I see a Group that is changing, whilst maintaining its spirit. To me, the Jerónimo Martins Group is essentially the image of its current CEO. So, to me, he is basically the cultural matrix, Pedro Soares dos Santos. The Group at its core, today, as we know it, is the result of the implementation of Recheio, which was built under his leadership, and the result of a strategic transformation of Pingo Doce into the strong development of its Private Brand, Every Day Low Price, acquisition of the Plus supermarket chain, and the integration of Feira Nova with the Pingo Doce brand – which he achieved. And it's the result of the exponential growth and extraordinary expansion strategy in Poland under his leadership and, more recently, entry into Colombia as well as the implementation of an upstream vertical integration in the agro-business sector.
As such, I see a positive evolution today insofar as the company is more united, that is, I believe that today there is greater alignment between the Managing Directors of the Companies, despite the Group being much bigger than when it was perceived as just Pingo Doce, Recheio or Feira Nova. At the time, the Group was the sum of its companies. Today, the Jerónimo Martins brand is increasingly synonym with a way of doing business.
WHAT ARE TODAY'S GREATEST CHALLENGES AND RISKS?
The greatest risk we face today is taking success for granted. And believing that what we have built is so solid, so good, that we start thinking that we are, in fact, invincible. And that we can continue to do the same compared to what we did yesterday and still be successful.
However, I am also convinced that the same thing that has brought us this far will take us even further. And that has always been determination, passion for the business, drive to succeed, respect for the competition, foresight, and acting quickly to do better and faster than the others.
WHAT MESSAGE WOULD YOU LIKE TO SHARE WITH THE YOUNGER GENERATIONS OF THE GROUP?
Culture has always shown us that, in the end, senior managers and shareholders will reward hard work and work the other way around, but we should not expect the company to make the first move in order for us to give back to the company. We should never forget to tell the younger generation that the following motivator has always been in the company's DNA: "What can I do to change the company?"