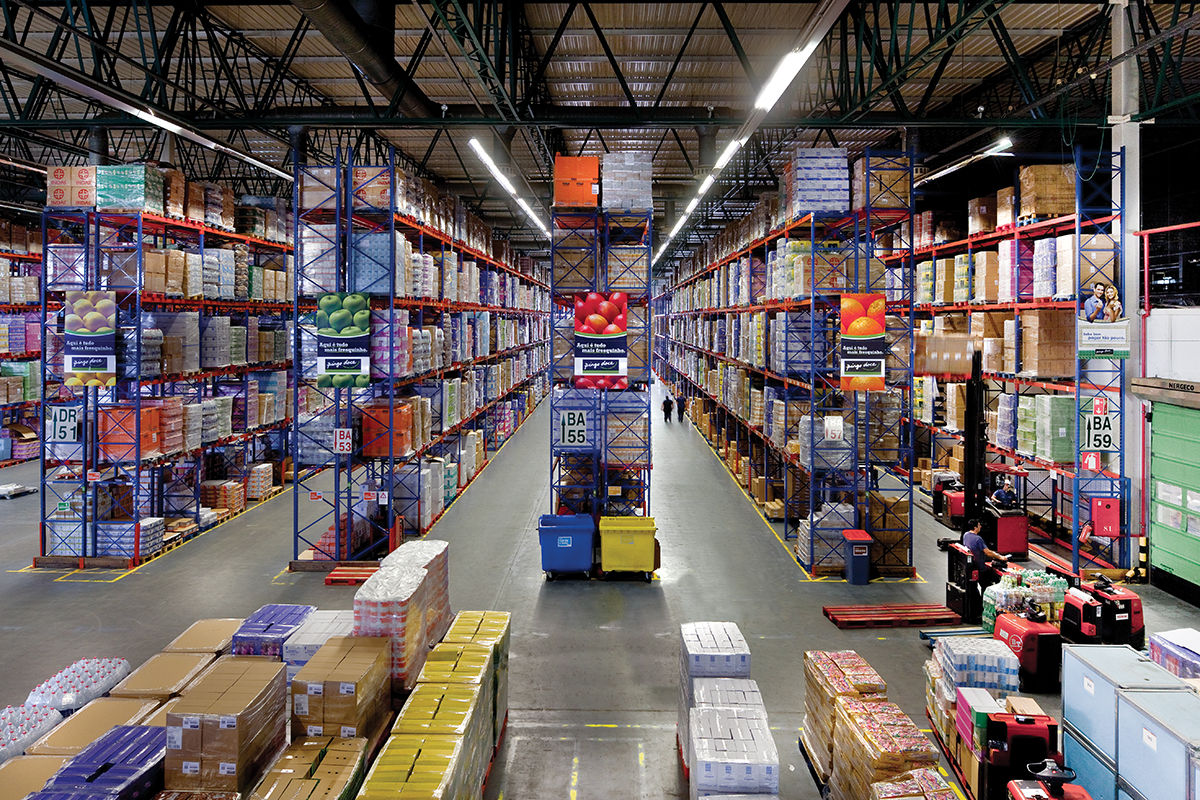 Taking the Pulse of Business
The bustle of a company is provided by its many delivery elements as it is the key to product mobility. This section showcase the circulatory system of Jerónimo Martins' food distribution business.
POLAND
FRESH PRODUCTS EVERY DAY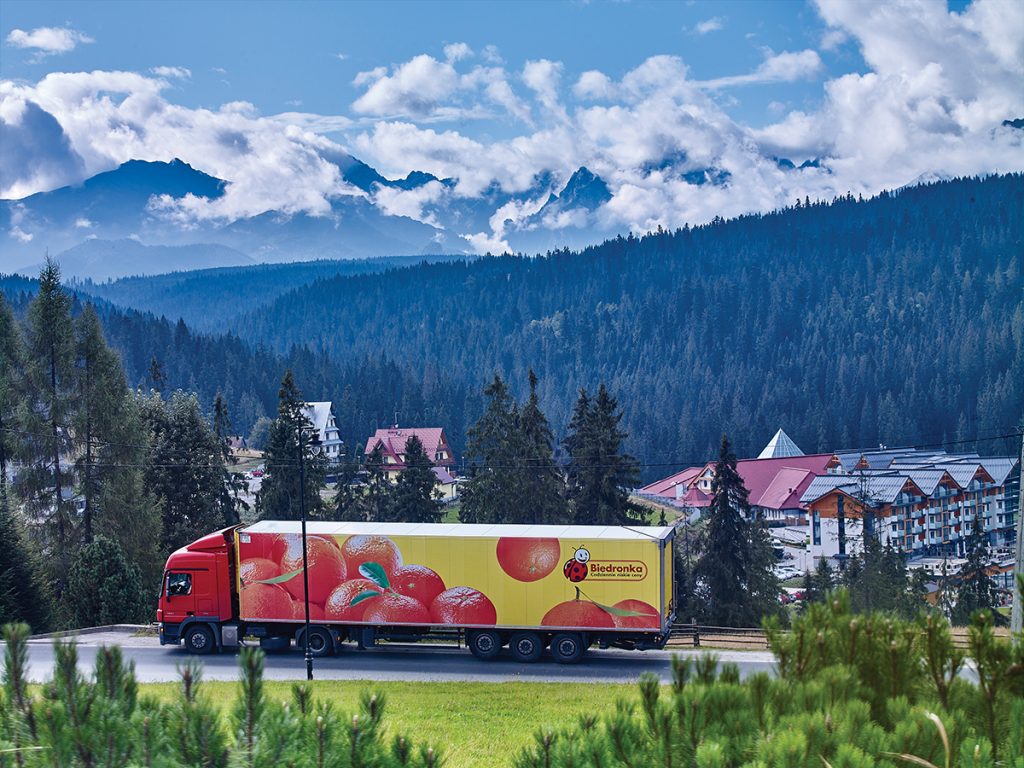 In Poland, Biedronka is the largest Food Retail chain in the country. It has 15 Distribution Centres, with an area of more than 360,000 sqm, which ensure high efficiency of supplies to around 2,700 stores in over 1,000 cities and towns throughout the country.
The fleet operates more than 1,000 delivery lorries and is regularly replaced with the most recent European emission compliant models. Straight from the trailers, fresh products make their way to store shelves. Biedronka was the first chain in Poland to introduce the food safety management system ISO 22000, which concerns food safety during the storage and distribution processes.

PORTUGAL
With operations in both retail and wholesale, the Jerónimo Martins Group's chains in Portugal – Pingo Doce and Recheio, leaders in supermarkets and cash & carry, respectively – move a combination of more than 1,700,000 boxes on a daily basis in a network of 10 Distribution Centres that span through more than 190,000 sqm. Portugal's fleet of lorries cover 42 million km every year. The logistics area employs more than 1,600 employees and has more than 1,500 suppliers.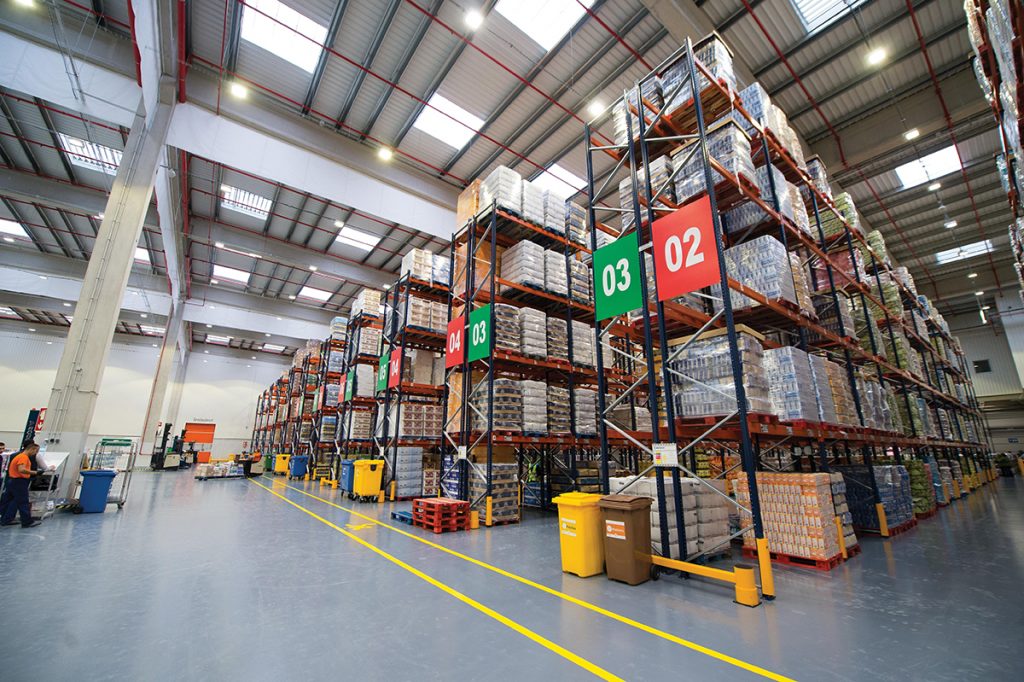 COLOMBIA
The Jerónimo Martins Group began operating in Colombia in March 2013, through the Ara neighbourhood stores. It has three Distribution Centres that move a total of more than 158,000 boxes every day. The logistics area employs over 200 people and its fleet of lorries covers more than 500,000 km every month.