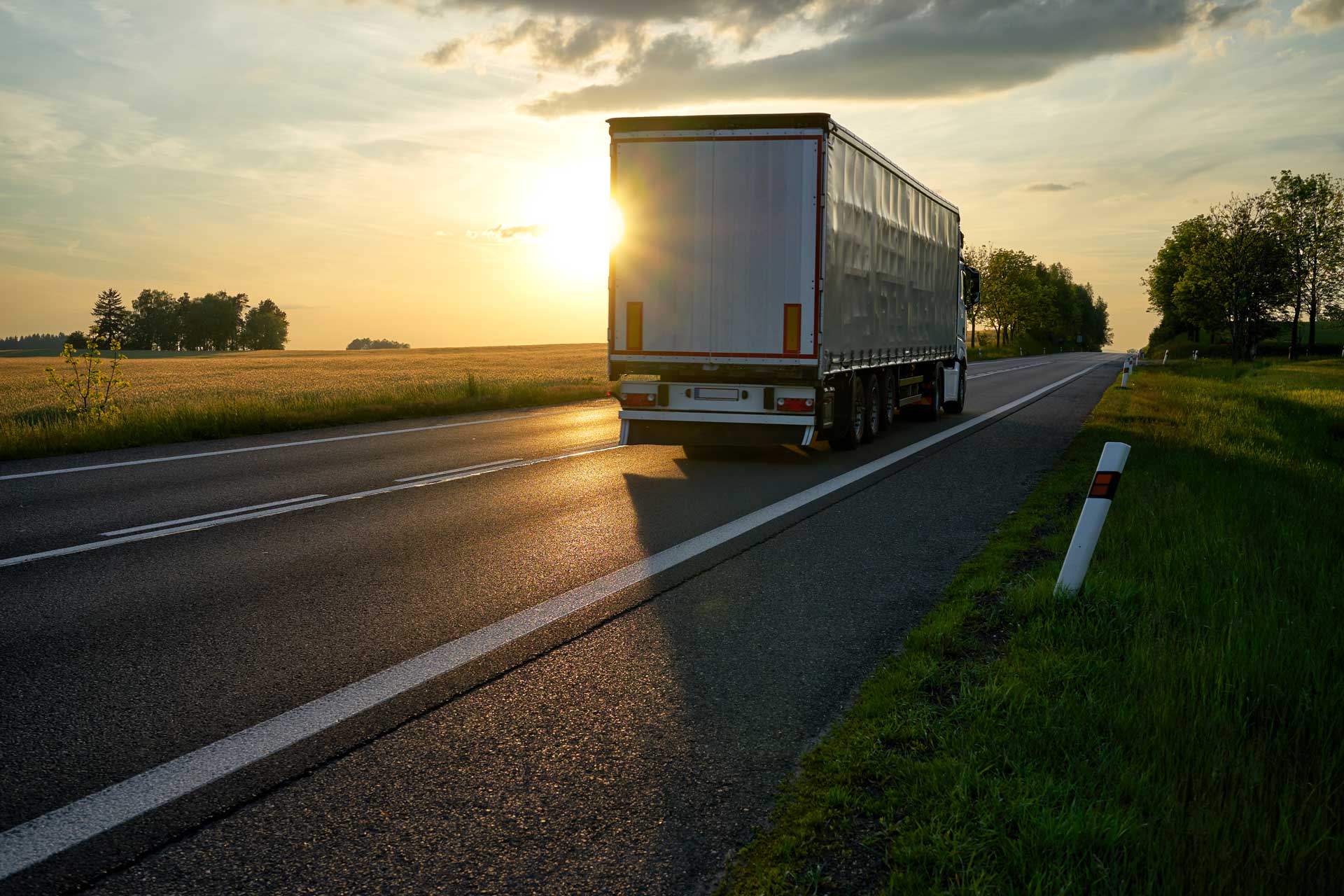 On the Outside
Developing goods while preserving the environment is no utopian dream: Jerónimo Martins' investment in the ecodesign of its Private Brand products has been proving that the circular economy is not just a vision, but rather a real path.
A LIGHTER APPROACH
All products have an environmental impact, at any point in their life cycle, but estimates suggest that more than 80% of these impacts are determined at the design stage. If we consider that Europe alone produces 25 million tonnes of plastic waste each year and that 66% of this comes from packaging, the debate about ecodesign – design for sustainability – takes on an urgent tone. Ecodesign is a design approach which, in a systematic and holistic way, incorporates environmental considerations into the process of developing a product, without sacrificing its quality, safety, functional features, visual appeal and other aspects. In practice, the aim is to make packaging more environmentally friendly, which means thinking of it in its entirety.
This process starts by selecting materials that can be firstly recycled and reused, and then afterwards using less of them reduced in total. Companies, consumers, Governments, institutions, NGOs. All of these are agents of change in championing this new approach, because they all have a stake in its success. For example, when a company redesigns its packaging in order to reduce not just its environmental impact but also its production costs, it can pass this on to its retail prices, which benefits the consumer. And consumers have the chance to make a deliberate choice to buy an article with ecodesigned packaging, and to reject other, more polluting options. This in turn puts pressure on distributors and suppliers.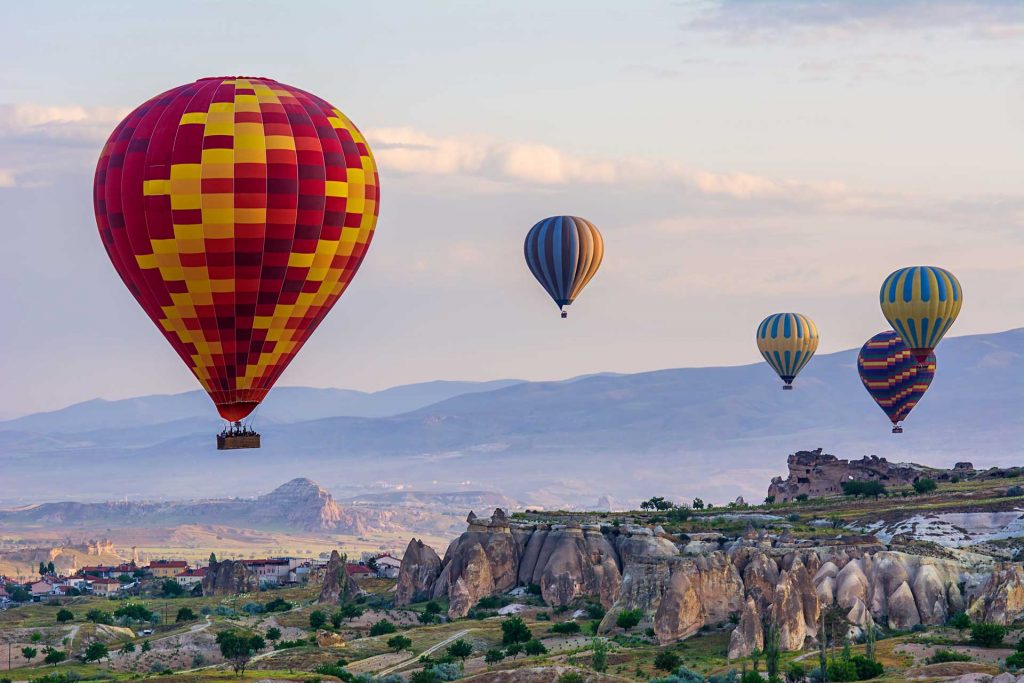 In January this year, the European Commission launched the European Strategy for Plastics in a Circular Economy. This pioneering document lays down that by 2030 all plastic packaging in the European Union market must be recyclable. It also aims to put an end to disposable plastic packaging in the European Union, switching to recyclable and reusable plastic as a raw material, and to limit the use of microplastics. This new boost for ecodesign will shortly be formalised with the review of the Packaging and Packaging Waste Directive. In Portugal, the Government is looking into its own measures in the new plastics economy, such as offering tax breaks, imposing charges and placing signs at retail outlets that meet high standards in this field.
Caring for the environment is one of the fundamental pillars of the corporate Responsibility strategy pursued by Jerónimo Martins, which has identified waste management as one of its priorities for the future. The Group has been working hand in hand with its suppliers to make their packaging more eco-efficient, for two crucial reasons: to reduce the environmental impact of the packaging for its Private Brand products, and also to optimise the costs of production, transport and management of packaging waste.
This is a process that reaches into every corner of the product's life, from manufacture through to its after-life, taking in transport, packing and display, involving all the operators in the supply chain. A new Ecodesign Manual explains the principles to be adopted by the Group. Since the project started up back in 2010, these joint efforts have been applied to more than 270 Private Brand products for Pingo Doce, Recheio (Portugal) and Biedronka (Poland), which has already saved around 17 thousand tonnes of materials and avoided carbon emissions totalling 3 thousand tonnes in transport.
HOW A SMALL CHANGE CAN MAKE A BIG DIFFERENCE
NECTARÍSSIMO FRUIT JUICE
The 1-litre bottle diameter was narrowed down from 90mm to 85mm, turning it into a more cylindrical rather than conical shape. The new bottle has allowed a 10% reduction in primary packaging weight – 2,661 kg/year – and done away with the need for a cardboard pallet stabiliser. The changes have avoided transporting 6 thousand pallets each year and the emission of 345 tonnes of CO2 . Aiming for continuous improvement at the packaging redesign of this particular product, Jerónimo Martins is preparing a new reformulation.

-5 mm
in diameter
-345 tonnes
of CO2 emissions
10% reduction
in primary packaging weight
-6,000 Pallets
used in transportation
Elimination
of the cardboard pallet stabilisers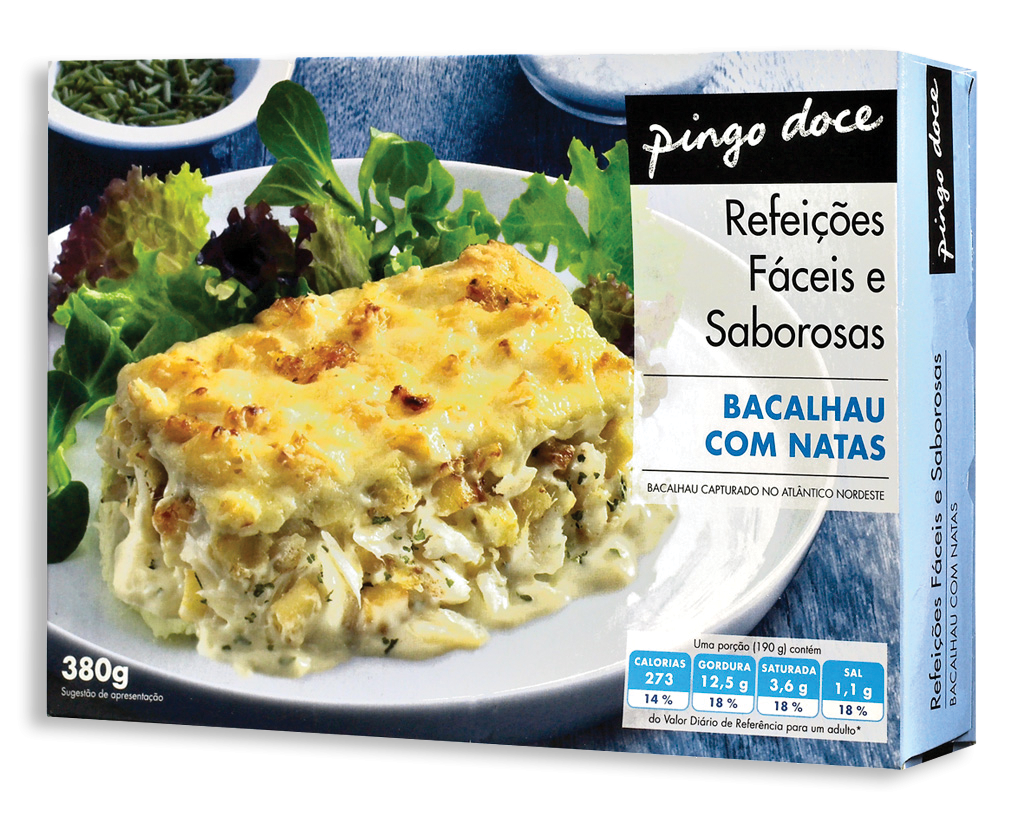 FROZEN READY MEALS
The packages have been replaced by a flowpack format, resulting in a reduction of 60% in primary packaging weight – 12,186 kg/year – and a 5% reduction in secondary packaging weight – 1,784 kg/year.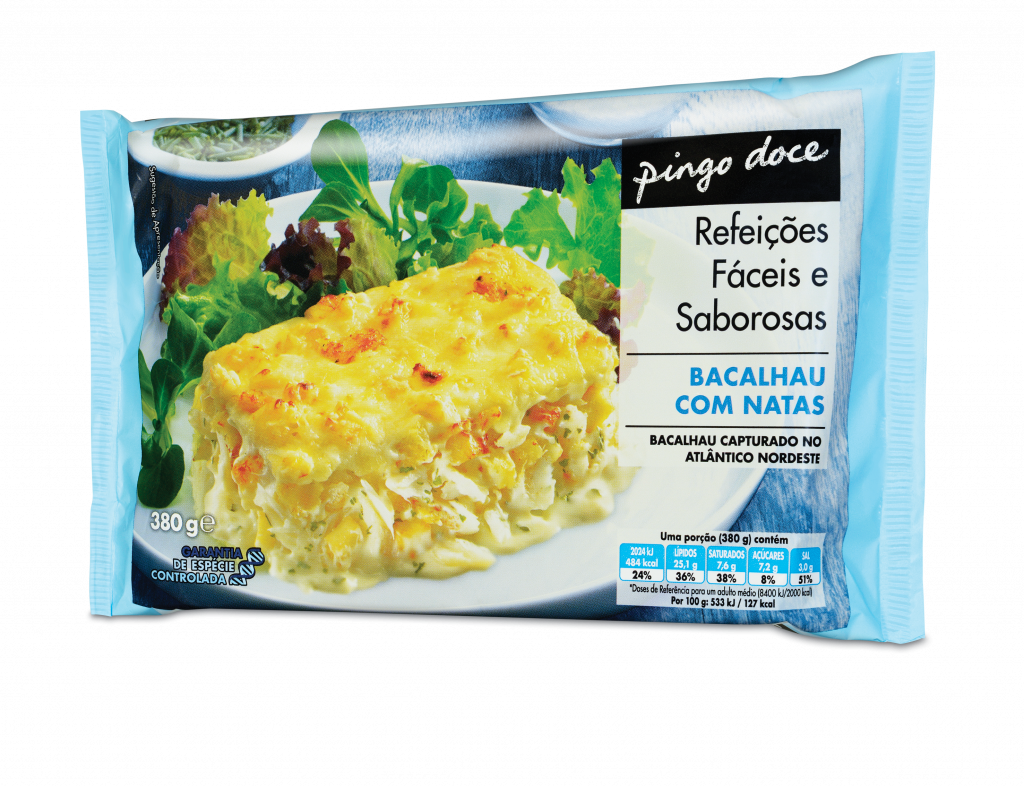 POLARIS WATER
-155 230 kg
of plastic per year
The change of shape and thickness of the bottle of water Polaris 1,5 l (sparkling and still) had a considerable decrease in plastic use.