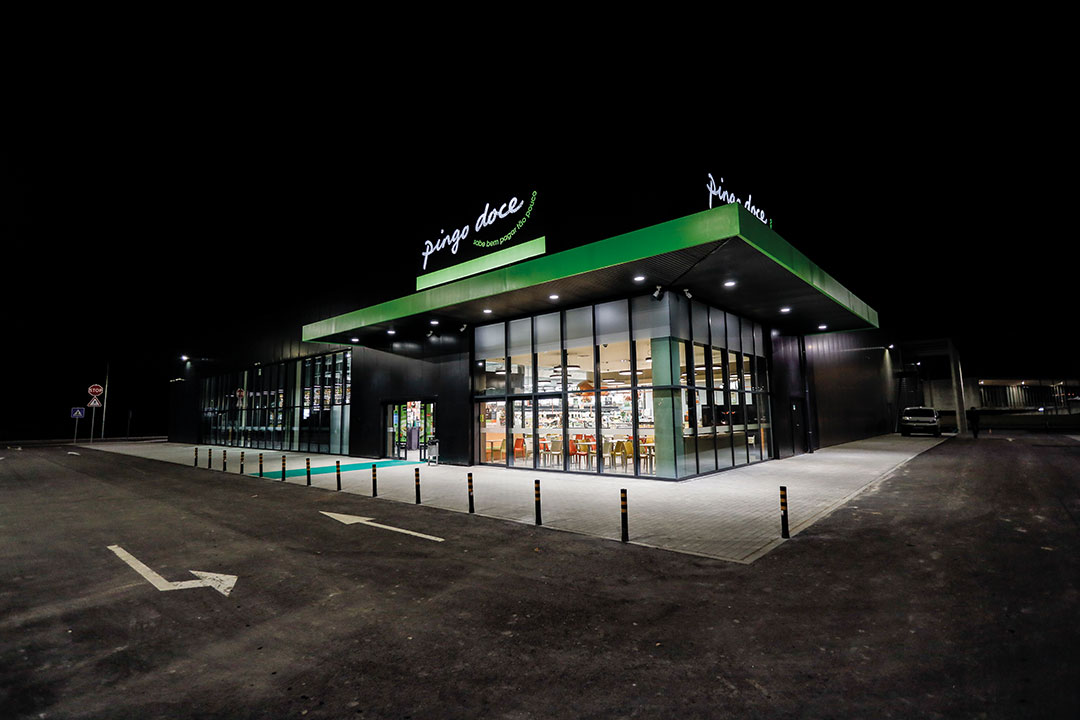 Pingo Doce, the champion of low prices at all times
Strong sense of social awareness. The mission of the "champion of low prices" Pingo Doce towards the Portuguese became even more vital in the 2022 difficult situation, without skimping on quality, variety and innovation.
HOW DOES PINGO DOCE DEFINES THE VALUE PROPOSITION OFFERED TO ITS CUSTOMERS?
Pingo Doce has been operating in the Portuguese market for more than 40 years and is a brand that, from the outset, has consistently focused on quality perishables and private brand products of a quality that matches or surpasses the leading alternatives on the market, sold at the best prices. In the past 15 years, keeping ahead of changing consumer habits, Pingo Doce has developed a ready meals range based on heavy investment in building central kitchens and in recruiting, training and developing teams of chefs and specialized nutritionists, enabling it to now offer a wide variety of meals at affordable prices.
We use prime ingredients, and our range is topped off by offering meals that customers can take home or enjoy in one of our 149 restaurants up and down the country. This focus on food means that Pingo Doce is recognised as the Portuguese supermarket most closely associated with fresh produce, with Portugal's favourite private brand and the best food range in terms of both variety and value for money. These factors – at once setting us apart and nurturing a sense of physical and emotional closeness to our customers – are what we work on daily to keep up with consumer trends and preferences, offering food solutions that meet the needs of consumers who choose our stores.
Above all, this success is built on our ability to read the signs we see in our business as to what is important to our customers in their daily lives. Given the current social and economic situation and the looming crisis, with direct consequences on changing consumer behaviour patterns, our priority is to be on the side of Portuguese families. We are committed to conducting our business with a strong sense of social awareness and, in an environmentally responsible way, to create real shared value.
ISABEL FERREIRA PINTO
CEO OF PINGO DOCE
IN THE CURRENT CONTEXT OF HIGH FOOD INFLATION, HOW IS PINGO DOCE WORKING TO MITIGATE THE ADVERSE EFFECT OF PRICE INCREASES ON CONSUMERS' WALLETS?
Pingo Doce regards itself as the champion of low prices at all times, and all our teams see their mission as creating opportunities for our customers to save money where it makes a difference every day: on food. This mission becomes even more vital at times when family budgets are feeling the pinch, as they are today. So, at Pingo Doce, we're paying close attention to the widespread rise in commodity prices in the market and making huge efforts not to pass on to customers all the additional costs that our suppliers and partners have been presenting to us. One of the first campaigns responding to the uncertainty and alarm caused by the present situation began with the idea of identifying the main staples in the shopping basket of Portuguese families and freezing price increases over a period of months to reassure our customers that, at Pingo Doce, when it comes to essentials, prices are held steady.
"We are committed to conducting our business with a strong sense of social awareness."
This year we've also been stepping up our store-wide extra discounts campaign, for example by offering a 10-euro discount on the next purchase from a shopping bill of 50 euros, on top of the direct discounts we already offer each week in our leaflets, so that families can choose where and how they want to save. Another area we've worked on and that has been welcomed by families is discounts at petrol pumps, where rising prices have also hit family budgets.
Through our partnership with BP, our Poupa Mais card, which already offered the best filling station discount in the country, now provides extra opportunities for savings with 20 euros discount vouchers. With these campaigns, our aim is once again to tell Portuguese consumers that we're on their side, in good times and bad, and that even in the current difficult situation, our stores will continue to offer them the best opportunities to save money, without skimping on the quality that is a key part of our identity.