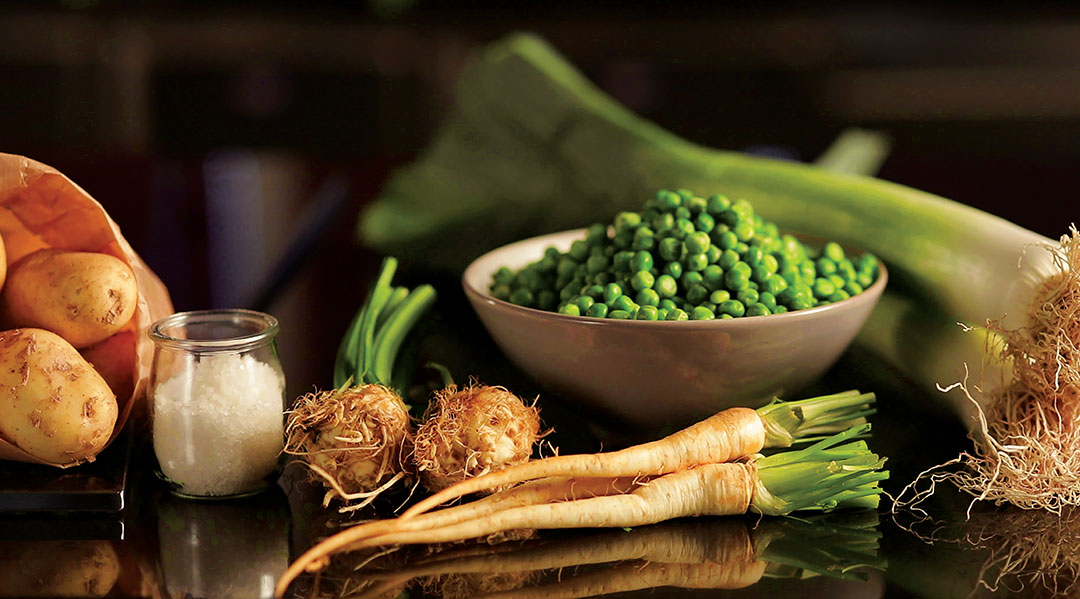 From Field to Spoon
Behind the magic hands of the Polish grandmother is a secret none will dare to unveil. What if her delicious consommé was store-bought? To celebrate the 3rd anniversary of our Polish soup factory, we invited chef Kuba Kuron to cook three beloved Biedronka recipes.
A RECIPE FOR SUCCESS
The Polish village of Parzniew is home to the Jerónimo Martins Soup Factory. Five tonnes of fresh vegetables are used to make over 15 different varieties of this deeply rooted food staple, as an average Pole eats over 100 litres of soup per year.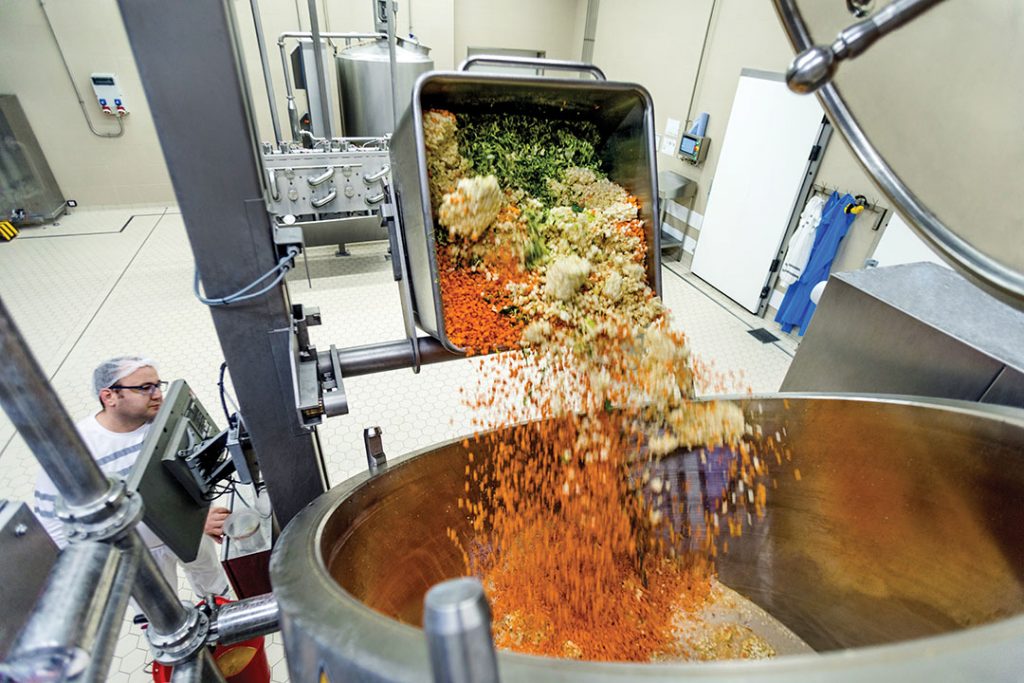 HOW IT ALL BEGAN
Production at the Parzniew factory began in 2016. Three cream soup varieties – tomato, broccoli and cauliflower – were introduced in the market. Biedronka launched a large-scale advertising campaign to kick-start this project.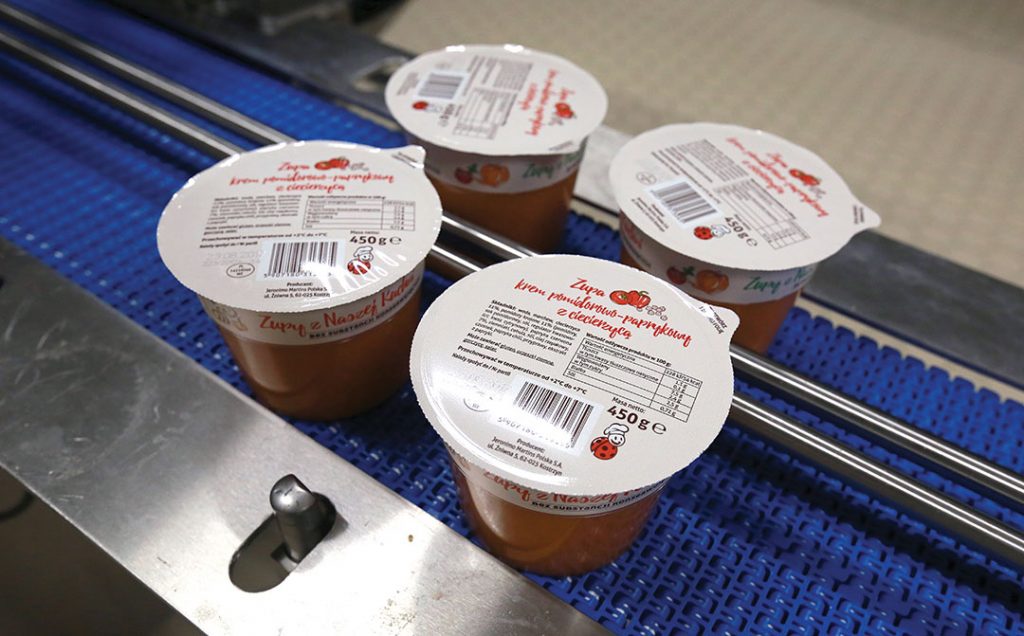 MORE FLAVOUR
A year later, new cream soup varieties were added to the portfolio: pumpkin, garden peas, courgette, carrot and red lentil, beetroot and red lentil, tomato and pepper with chickpeas, corn and millet, wild mushroom and sour rye with potatoes.
KUBA KURON
Chef and Cookery Coach. For the past 12 years, Kuba has been running workshops, cooking shows, training sessions as well as events for companies and organised groups. The Chef has his own cookery show on youtube and is the author of many books, newspaper articles and tv programs.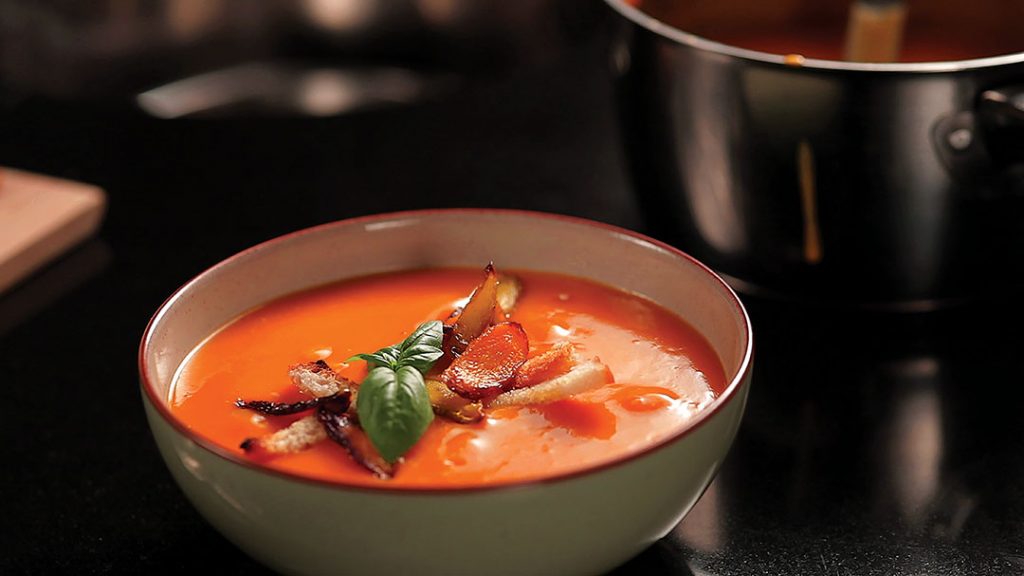 CARROT CREAM SOUP
Carrot is one of the most commonly used root vegetables in the Polish cuisine, which serves as a basis for every single broth. This soup recipe in particular is mostly appreciated by children, thanks to its delicate and naturally sweet taste. For a thicker and hearty result, lentils can also be added.
BESTSELLERS
The three cream soup bestsellers are currently the tomato, pumpkin and carrot varieties.
CONVENIENCE
With Poland being the largest soup consumer in Europe, practical ready-to-heat and ready-to-eat food solutions were well accepted by Biedronka's clients and consumers. These exclusive soups are made using selected Polish ingredients.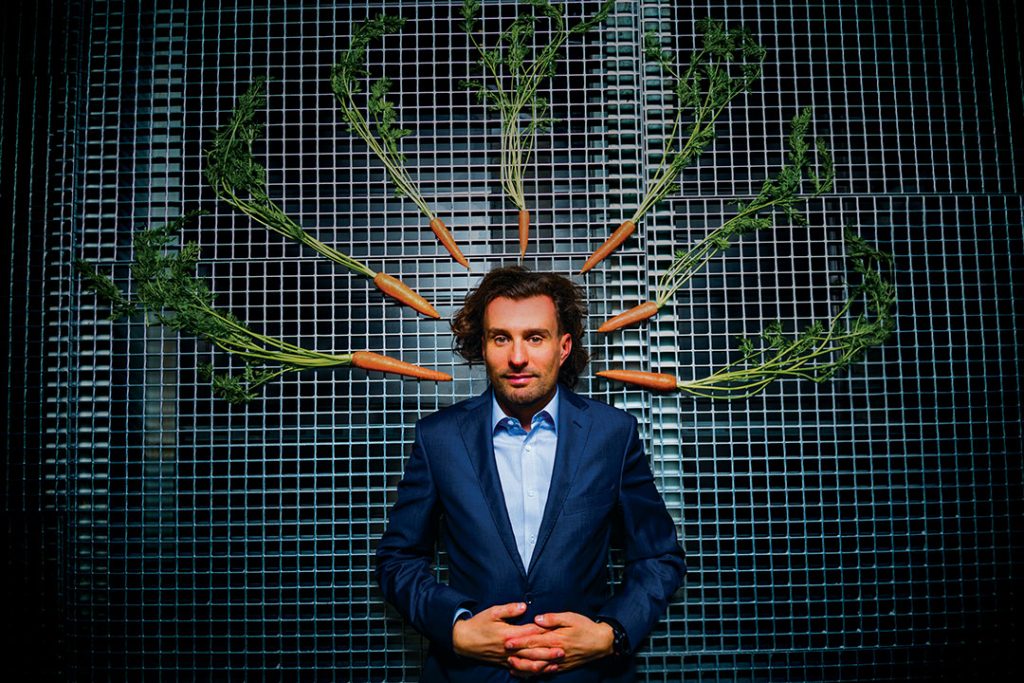 FOOD SAFETY AND TRAINING
With consumer safety in mind, the Soup Factory has implemented quality assurance systems and requires its suppliers to certify their products in accordance with such systems. The Group takes a "pharmaceutical" level of care approach to ensure high product quality.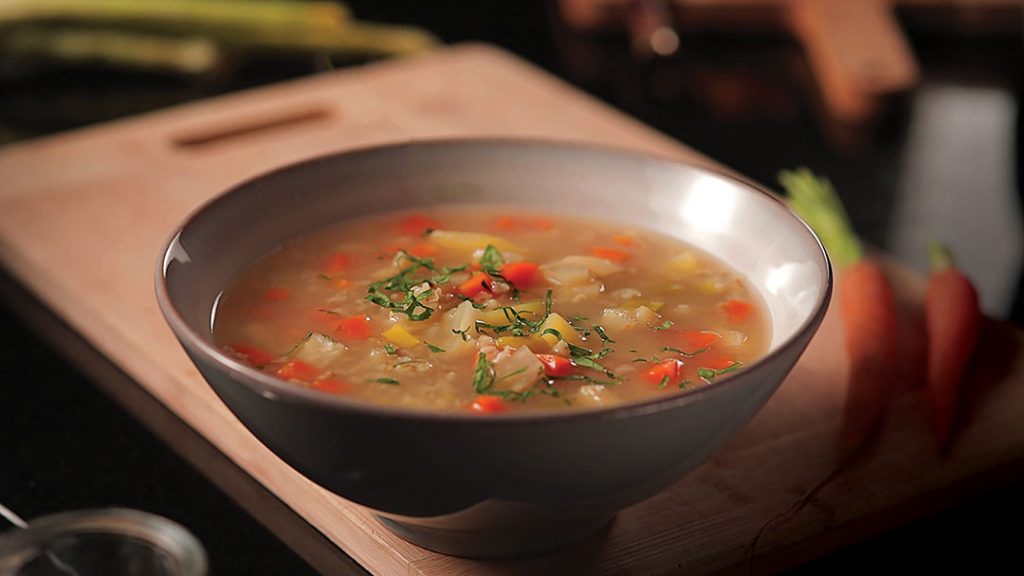 KRUPNIK
Krupnik is a soup that owes its name to the so-called barley groats (or krupa in Polish), which are the hulled kernels of barley grains. To cook this autumn and winter traditional recipe, the outer shell of barley is boiled along with carrots, onions, potatoes or mushrooms.
RESPONSIBLE BUSINESS
In addition to standard vegetables, the Jerónimo Martins Soup Factory in Poland also prevents food waste by using the so called "wonky", irregularly shaped vegetables that have the exact same nutritional value as the standard calibrated ones.
30 EMPLOYEES
18 varieties added to the menu since the factory opened, with 3 new varieties to be launched this year.
20% of uncalibrated vegetables used in the making of the soups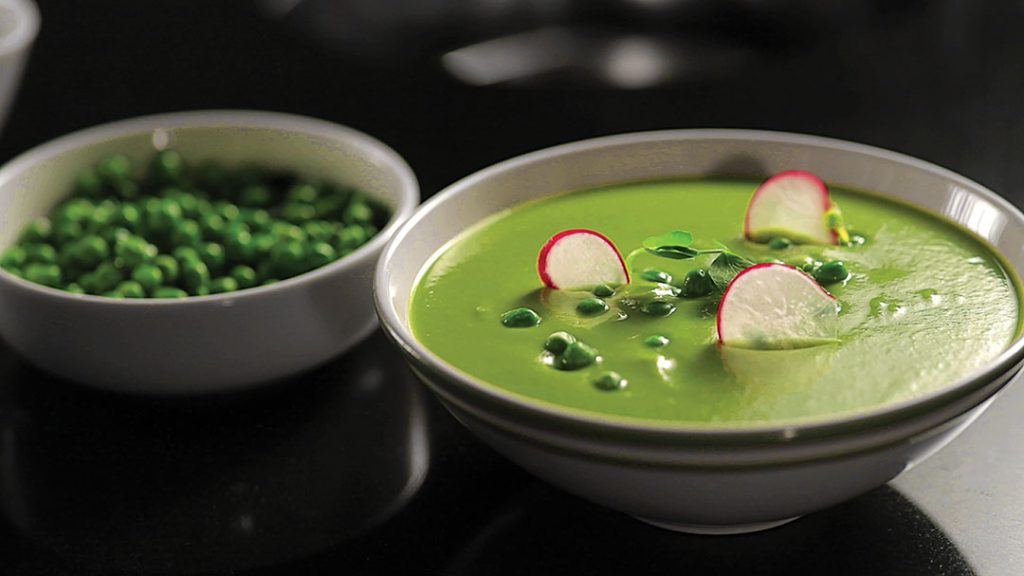 GREEN PEA SOUP
Green pea cream soup is a very fast dish to prepare: boiling peas are drained and mashed with a mixture of other vegetables and herbs, like radish or mint. For a pungent yet special kick, this milder version can be spiced up using strong chilies or tabasco.