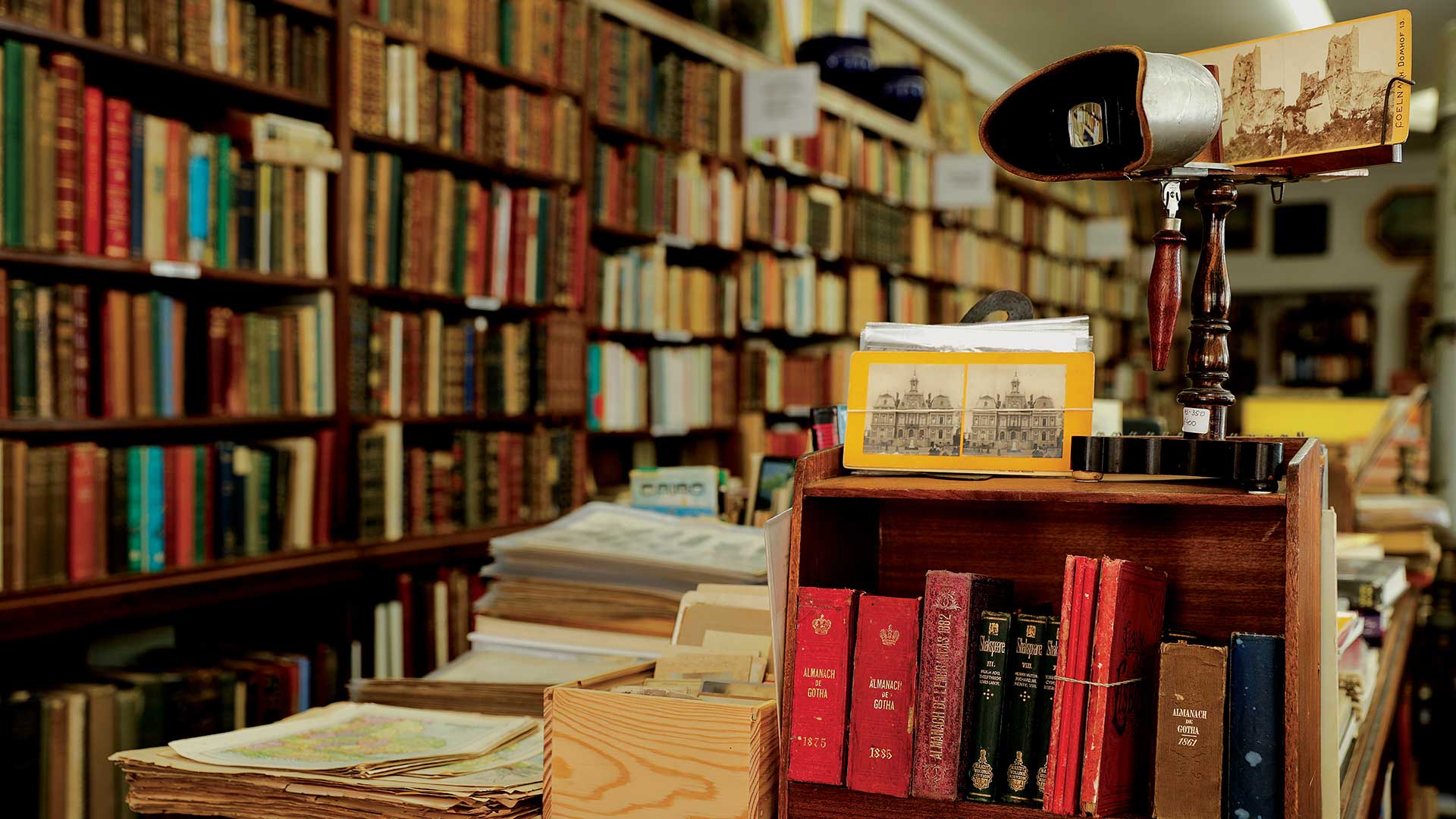 PORTUGAL
SÁ DA COSTA 100 YEARS OF BOOKS
At number 100 Rua Garrett, in Lisbon, two doors away from the famous café terrace with the seated statue of the Portuguese poet and writer, Fernando Pessoa, the bookstore Sá da Costa has been in operation since 1943. However, telling its story means going back a few decades, to June 1913, the date on which Augusto Sá da Costa decided to leave behind another bookstore where he worked as manager, to found his own bookstore and publisher, at Largo do Poço Novo, in Lisbon.
He spent decades at the service of art and literature. The bookstore was recently classified by the Lisbon City Council as a "building of public interest", due to its heritage and cultural value, and the memories and cultural events that have taken place there throughout time. Among its most frequent patrons were Portuguese writers such as Antero de Quental, Eça de Queirós, Adolfo Coelho and Guerra Junqueiro.
In 2014, after being closed for almost a year, Sá da Costa re-opened, but in an "old bookstore format", under new management, with Pedro Castro e Silva, a bookseller with experience in the field, and a "very eclectic" offer, ranging from "first editions from Agustina Bessa-Luís, José Saramago and Jean-Paul Sartre, to old maps, rare books from the 19th and 20th century, manuscripts and incunabula, i.e. books that were made during the first years of print", as described by the bookstore's public relations officer and translator, Ana Duarte.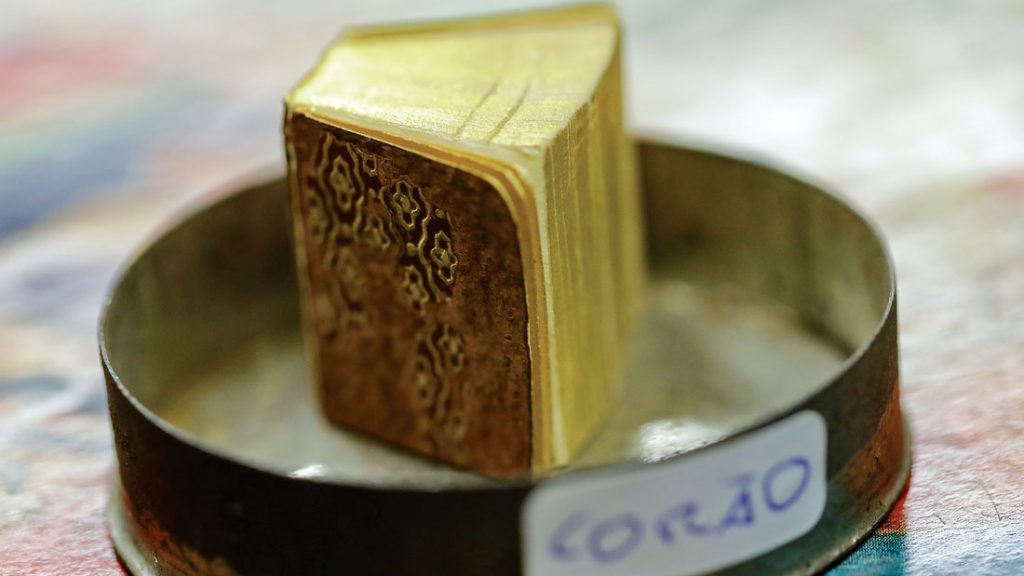 In total, not including magazines, newspapers and other publications, there are "between 70 and 80 thousand unique titles, which cannot be found anywhere else, not even in the Biblioteca Nacional de Portugal, at prices that can range from two euros, for paperbacks and some magazines, to several thousand euros, in the case of old books".
There is also a comprehensive selection of books written in English, French, Spanish, Italian and German. "We try to have a very eclectic offer so that we can please everyone", says Ana Duarte. At a tough time for the book sector, not only in Portugal but also in other countries, you have to "be able to adapt": "We have long opening hours, as we work from 9 a.m. to midnight every day of the year, including public holidays, Saints days, Christmas and New Year. We're always here". "When I came here I found something I wasn't expecting", says Ana Duarte, referring to the "proximity that exists with the customer". "It reminds me of the grocers or small neighbourhood businesses.
Sometimes, people come here just to ask if everything is all right or to tell us something that happened to them that day", says this person who is in charge and for whom that relationship "where the customer is no longer a customer and becomes a friend" is "really important" and, above all, quite uncommon. "You don't find that much nowadays. We make a point of properly welcoming each customer, providing them with help, giving them the freedom to choose, if they want to choose. We try to always be available so that they feel welcome".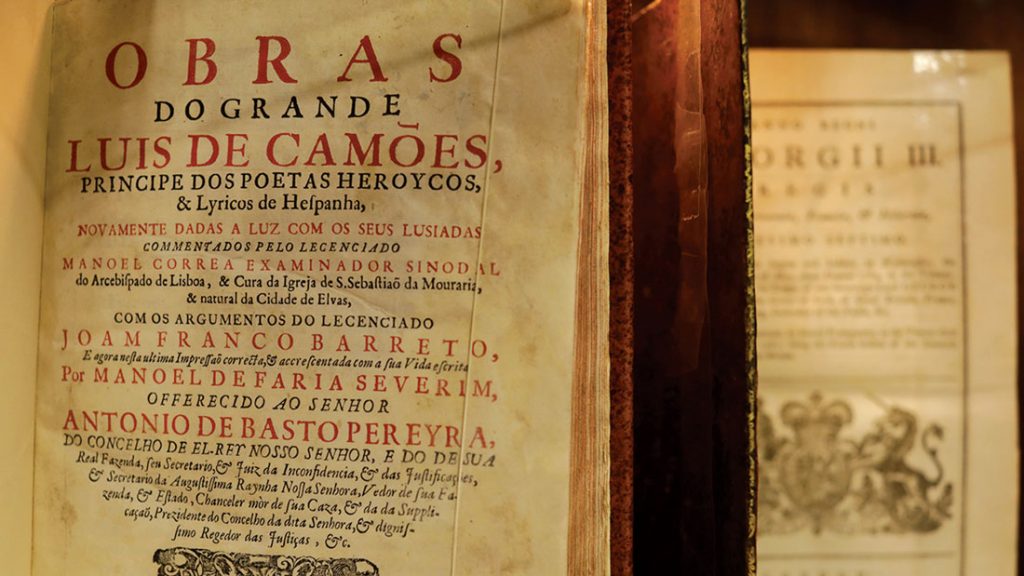 We try to always be available so that they feel welcome". Currently, ten people work at the bookstore, divided between serving the public and working in the office, where four of those people spend their time "almost exclusively" cataloguing books which are in storage and preparing bibliographic data sheets to publish on the bookstore's website. "It's a very time-consuming job", says Ana. "Those data sheets require a lot of research, and are written in Portuguese and in English.
You have to understand what is important to make the book appealing for whoever is viewing the website". Also in the bookstore itself, the work behind the scenes "is ongoing". "The books are put away in duly identified sections and you have to constantly check if everything is in the right place". An interesting aspect here is the fact that the books are not displayed in alphabetical order, as is the case in the majority of bookstores. Ana explains that "it would be impossible to catalogue 70 or 80 thousand practically unique titles".
As such, "the people working in the bookstore have everything that is displayed in their heads", each one of them being responsible for one or more subjects or areas of knowledge, depending on their individual preferences.
In total, there are between 70 and 80 thousand unique titles which cannot be found anywhere else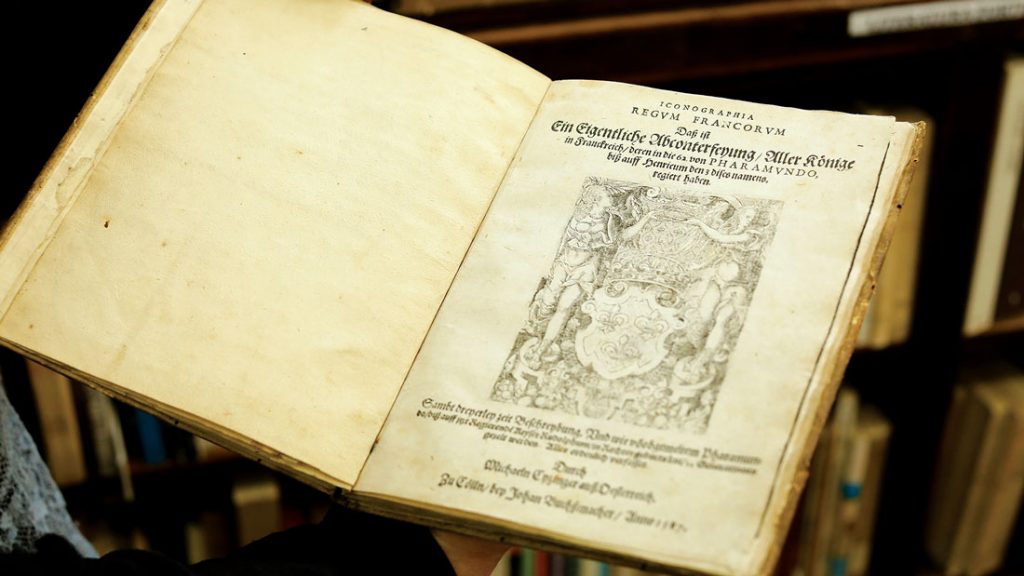 At the entrance to the bookstore, the famous cookery book "Doces e Cozinhados", by Isalita, is featured, which was written by two friends, Maria Isabel de Sousa Campos Henriques and Angela Carvajal y Pinto Leite Telles da Silva (Angelita). The first edition went to print in 1925. After almost 100 years, Sá da Costa, which hadn't published the book since 2006, re-published it at the end of last year. "We were always being asked for the book and so we decided to do a re-edition".
Following that, could the bookstore that was responsible for publishing the works of D. Francisco Manuel de Melo, Padre António Vieira, Frei Luís de Sousa, Gil Vicente, Luís de Camões, Sá de Miranda, António Verney, João de Barros and Almeida Garrett, resume its work in publishing? Ana replies "yes", but shows some reservations. "The business plan points in that direction, but nothing has been defined yet. Let's see how it goes".
Right from the beginning, the bookstore has also served as a space for promoting cultural activities, such as exhibitions and book presentations, where value has always been placed on the exchange of knowledge between different generations. This "cultural side" continues to be one of the main concerns.
One of the rooms on the top floor of the bookstore is now used as a gallery. Over the last few months, there have been painting, sculpture and jewellery exhibitions; workshops and book launches are also very frequent. The agenda for the next few months is also full, demonstrating that there is a desire to keep Sá da Costa alive. While the customers, "happy to see that the bookstore hasn't closed", are thankful.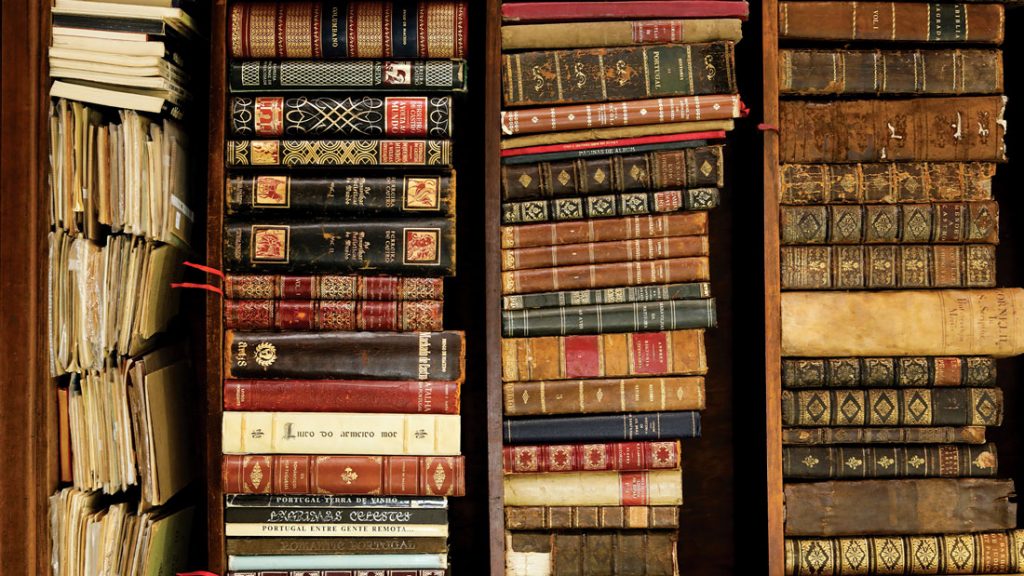 COLOMBIA
MERLIN AND THE MAGIC OF BOOKS
More than 15 years ago, in the centre of Bogotá, an old books store called Merlin appeared, founded by Célico Gómez and Eliana Jordán, two literature lovers with decades of experience in the sale of books. Today, the bookstore that began in an apartment of an old building in the centre of the Colombian city, now occupies three floors in that same building.
In total, there are around 150 thousand titles, organised into topics, ranging from Anthropology, Psychology, Geography, Politics, Economics and History, among others. The "Colombia" room, one of the various themed rooms in the bookstore, is the prime space for national literature, represented there by renowned writers such as José Antonio Osorio Lizarazo, a novelist, literary critic, essayist, journalist and politician, who was born in 1900 and died in 1964, Alfredo Iriarte (1932-2002), a historian and author of short stories, novels and essays, and Andrés Caicedo, also an author of novels and essays, besides short stories and plays, who died prematurely in 1977 at the age of 26.
There are also first editions from Héctor Rojas Herazo, Manuel Zapata Olivella, Eduardo Caballero Calderón and Eduardo Zalamea Borda. In another of the bookstore's rooms, the "El Verso" room, little treasures draw the visitors' attention. Such is the case of the little notebook of recipes published by Caja Colombiana de Ahorros and which had belonged to Flor Maria Rojas, an anonymous woman.
Also of great value are the autographed editions by Gabriel García Márquez, the Colombian writer, author of works such as "One Hundred Years of Solitude" and "Love in the Time of Cholera". Every day, over 200 new titles arrive in the bookstore, mostly coming from private collections.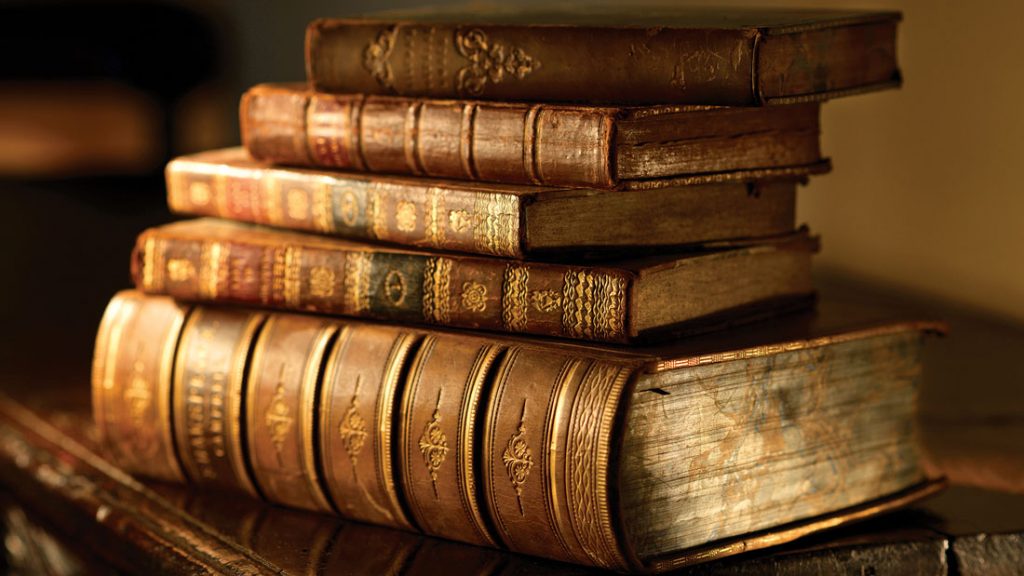 POLAND
RECREATING ANTIQUE LIBRARIES
Lamus, the Polish antiquarian bookstore, have been run by the same owners since 1983 and is located in Mokotów at Rakowiecka (the street address is Sandomierska 23) and in the Old Town, just by the marketplace, at Nowomiejska 7. In 1994, they started holding their biannual book and print auctions and in addition to that, since 2013, they have also been holding internet auctions twice a year. All Lamus auctions are very popular – selling out over 70-80% of their offer.
The Lamus share in the Polish book and print auction market is over 50%. The recipients are the largest Polish libraries and museums (including the National Library and the National Museum). The majority of buyers are private individuals – old book and print collectors. The interest in old Polish books has been raising for the last 20 years, which has caused a sharp increase in prices.
In Poland, collecting antique books is a very elitist hobby, involving a small group of people mostly from business backgrounds (management staff) and smaller business owners. In Lamus, the most popular items are well-preserved 19th-century history books in their original covers. The average customer is around 50-60 years old and has a dream: recreate old Polish libraries, which were mostly destroyed during WW2 or left behind in the Eastern Borderlands (the Polish Kresy).
Because of their age, all books undergo professional restoration. In Lamus's most recent auction (which took place on May 27th, 2017) a Polish chronicle – Kronika Miechowity – dating from 1521 was sold for 145 000 PLN (about 35.500 euros) The price was influenced by the fact that it was a very rare book in excellent condition, complete with all pages and in its original binding from the period.