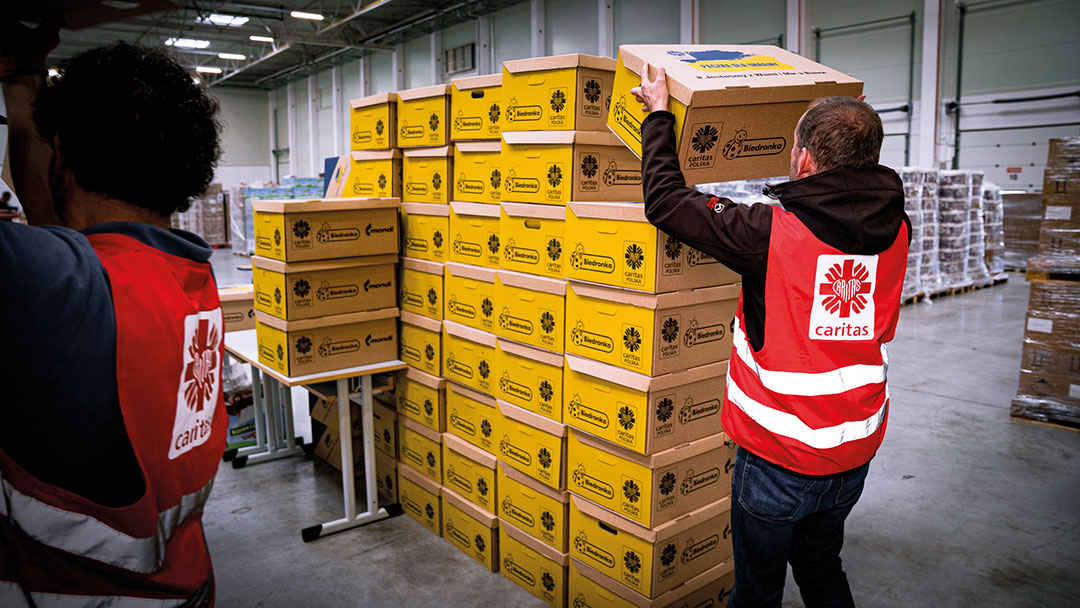 Agility and Engagement as Core Values
A place of help and hope. Collective action was needed to guarantee a fast and effective way to help refugees fleeing the war. Biedronka teamed with its partners to ensure that those in need were receiving proper assistance.
BIEDRONKA SETTING THE COMMON GOAL
Poles have repeatedly shown that, despite the differences that divide them, they can unite like no other nation in the face of difficult events. Just hours after the Russian invasion of Ukraine, the country managed to create a grassroots aid structure to support refugees. At the same time, Biedronka knew that it was its duty to support Ukraine on the largest possible scale. The Company decided to make stores available for this purpose, which required to implement a working, effective structure in the shortest possible time.
Thanks to mobilisation, a few days after 24 February, Poles were already able to deposit money at cash registers (traditional and self-service), donate products to Ukraine, and trucks with product donations were already at the Polish-Ukrainian border. Biedronka was the first to block Russian and Belarusian products for sale, and already on the second day after the Russian invasion broke out, granted non-refundable financial support of 1,000 złoty (210 euros) to employees of Ukrainian nationality, also preparing a simplified employment path for those coming to Poland. Using all available communication tools and making outlets a space for assistance, Biedronka made millions of Poles become ambassadors of the Ukrainian cause by participating in "Support for Ukraine" campaign.
A survey conducted by the banner in May, showed that as many as 65% of respondents associate Biedronka precisely with activities supporting Ukraine. Almost 800,000 people were involved in the aid. One My Biedronka card registered donations as many as 316 times. One customer donated a total of more than 5,000 złoty (1,050 euros). However, it is not the numbers that are most important; through its actions, Biedronka has united Poles around a common goal, showing them that helping is possible every day, and that the store is a place where people count.
CUSTOMER DONATIONS
Implemented in just a few days, the structure enabled Biedronka customers to donate funds to support Ukraine at self-service and traditional cash registers in each of the chain's more than 3,000 stores around Poland. When paying for purchases at self-service checkouts, customers could choose the amount of support, encouraged by a special message on the screen. The value, together with a thank-you note, was printed at the bottom of the receipt.
In just 24 days, the chain's customers donated the first 5 million złoty (1 million euro) in support of Ukraine, and by the final day of the initiative, at the end of September, 8 million złoty (1.7 million euros) were collected. These funds were used to provide in-kind assistance and finance activities in support of Ukraine and were credited to the accounts of eight organisations: PCK (Polish Red Cross), Caritas, PAH (Polish Humanitarian Action), Polish Medical Mission, SOS Children's Villages in Poland, WOŚP, "Wiosna" Association and Red Noses Clown in Hospital.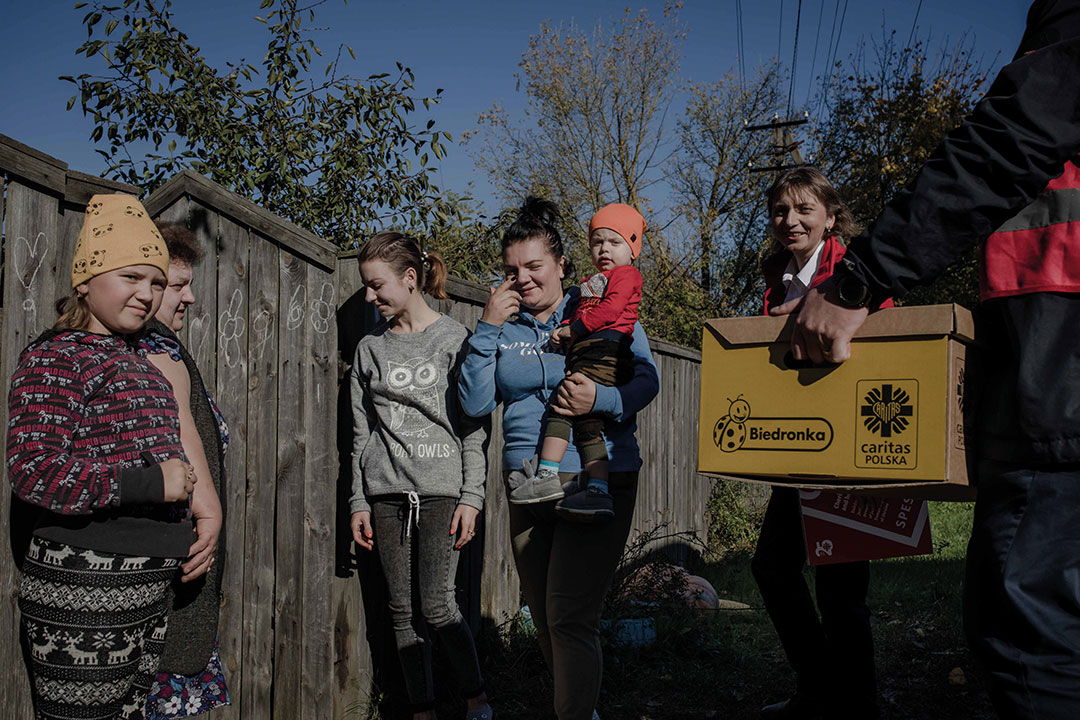 Thanks to the funds raised so quickly, the aid organisations were able to carry out, among other things, activities to support Ukrainian children, purchase equipment for medical facilities in Ukraine, set up reception desks at the border, parcels for those remaining in Ukraine and much more. In addition, from the first days of March, there was an opportunity for customers to donate food products and hygiene items. In total, Biedronka customers donated more than 650 tonnes of products in 17 weeks, including dry goods with a long shelf life, children's items or personal hygiene products.
The goods were distributed to organisations helping those in need. In addition to collections among customers, Biedronka allocated a further 5 million złoty for product donations to both large organisations, such as Caritas, the Polish Red Cross or ZHP (the Polish Scouting and Guiding Association), and smaller initiatives which often arose out of the need of the moment, such as the Help Ukraine Front or the Centre Group (both organisations operated at railway stations where transports of women and children from Ukraine arrived).
In total, around 200 such donations were made. Just a few days after the invasion, the Jerónimo Martins Group activated a monetary donation of 5 million euros (nearly 24 million złoty). This donation was transferred, in equal parts, to five organisations actively working in the field: Polish Red Cross, Caritas Polska, Polish Humanitarian Action, Polish Medical Mission and SOS Children's Village in Poland.
BIEDRONKA FOUNDATION – NOT JUST SENIORS
The Biedronka Foundation, which supports Polish seniors on a daily basis, is also able to respond to crisis situations such as war. The Foundation launched three aid programmes for Ukraine, worth more than 30 million złoty (6.3 million euros). Each project is run with partner organisations, thus maximising the scale of the support provided. The "Welcome and Assisting – Shopping" programme involves giving refugees prepaid cards (each worth a total of 900 złoty (190 euros) and e-Codes worth 50 złoty (10.5 euros) each for purchases in stores.
This allows refugees to decide for themselves what they need most at any given time, while retaining a sense of empowerment. The Foundation has issued more than 13,000 cards and as many as 35,000 e-Codes. The "Welcome and Assisting – Accommodation" consists of providing refugees with free and temporary accommodation in Poland. Overnight accommodation is intended for people who have no family/relatives in the country and need a place to stay. Accommodation for refugees is provided for a maximum of 10 days, but can be extended up to 30 days if necessary. More than 30,000 overnight stays have been booked.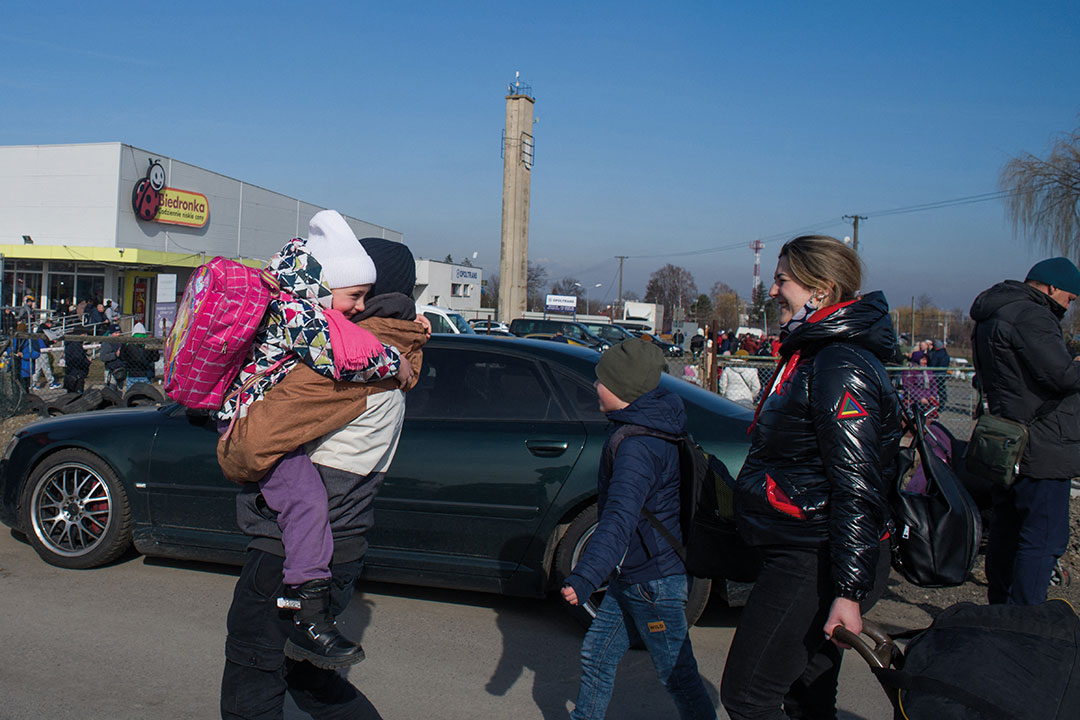 The Foundation also organised, as part of the "Essential for the Family" programme, the transport of parcels to Ukraine. The humanitarian packages were to provide a family of four with essential products for at least two weeks. Three types of aid kits were sent to Ukraine: food, children's and hygiene. The food package included products such as tea, milk, pasta, rice and porridge.
The hygiene package included toilet paper, shampoo, toothpaste, soap, sanitary pads, among others, while the children's package contained the items most needed by young children, such as porridge, baby milk and wipes. Thanks to the programme, more than 530 tonnes of products were donated, which reached, among others, the areas of rocket attacks like Vinnitsa and Zaporozhye.
In addition to millions of customers, the support activities came also from other companies and organisations – the Biedronka Foundation received financial donations for Ukraine from Sociedade Francisco Manuel dos Santos (nearly 12 million złoty, 2.5 million euros), the EDEKA Foundation (over 4.5 million złoty, 0.9 million euros), EDP Renewables (over 2.3 million złoty, 0.5 million euros) and Fuste (approximately 230 thousand, 50 thousand euros).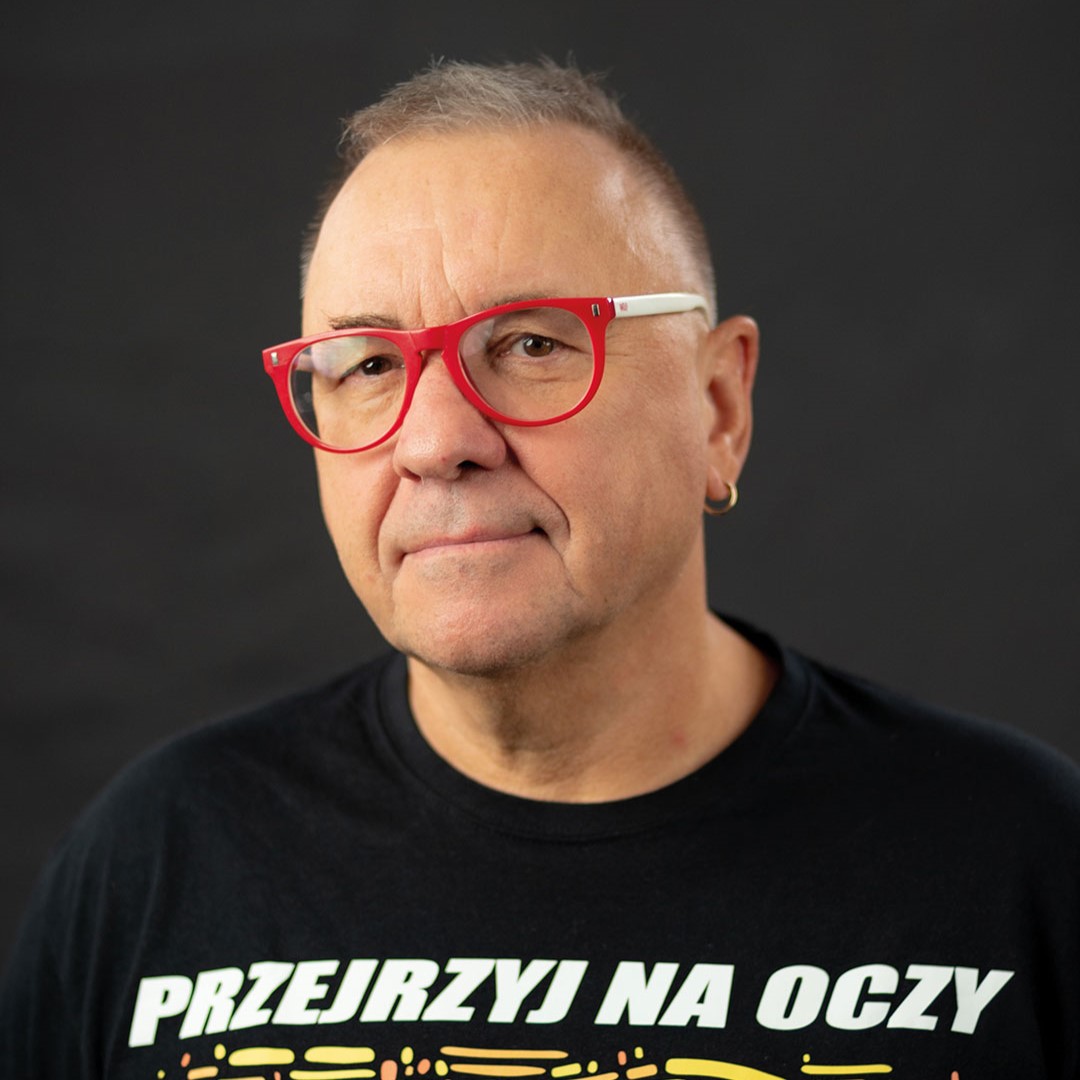 JERZY OWSIAK
CHAIRMAN OF THE BOARD OF WOSP (THE GREAT ORCHESTRA OF CHRISTMAS CHARITY FOUNDATION)
"2022 brought further unexpected aid needs with the outbreak of war in Ukraine. It was very important that we were able to be part of the joint aid effort for Ukraine almost in real time. I am glad that we are already working together with Biedronka on another great project – the 31st Finale of the Great Orchestra of Christmas Charity, as part of which we are preparing many great joint actions. By celebrating this day together with the customers and employees of Biedronka, which is one of the main sponsors of the Great Orchestra of Christmas Charity Finale, we will be able to solve another important problem of the Polish health service – winning against sepsis – and prove that helping is child's play."
DOMINIKA LANGER-GNIŁKA
VICE-PRESIDENT OF THE BOARD OF THE WIOSNA ASSOCIATION, PARTNERSHIP AND DEVELOPMENT DIRECTOR AT SZLACHETNA PACZKA
"An additional edition of the Szlachetna Paczka (Noble Gift), which has been helping those most in need for 20 years, targeting refugees from Ukraine – was implemented in response to the war, in June 2022. Noble Gift would not have been possible without the support of Biedronka and its customers. Witnessing the commitment, the partnership, the quick decisions in the refugee response, gave us a sense of security and allowed us to focus on the activities we know best – preparing smart aid. As part of Noble Gift, together with Biedronka and its customers, with the involvement of volunteers, we responded to the individual needs of 1,119 families from Ukraine."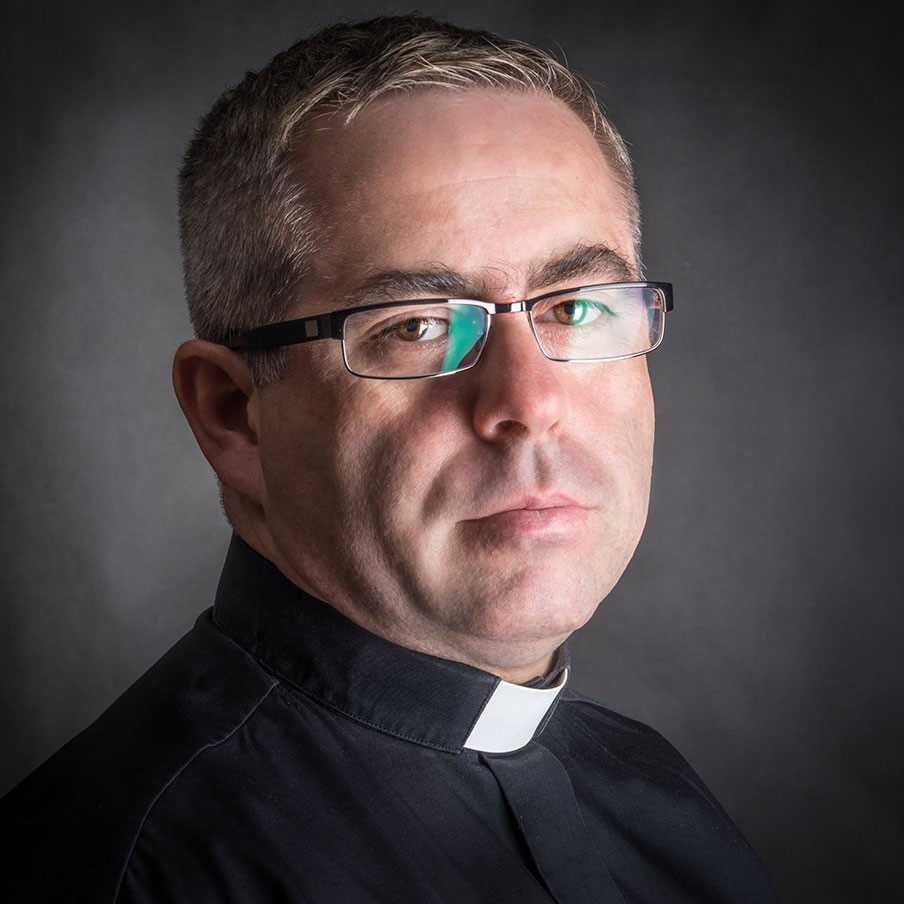 MARCIN IZYCKI
CARITAS POLSKA DIRECTOR
"Biedronka is our long-standing partner with whom we have carried out many joint projects, and we are very pleased that this time, too, we were able to do so much and so quickly together to support our Ukrainian neighbours. Funds donated by the Jerónimo Martins Group, customers of Biedronka stores and numerous product donations from the chain helped us reach a large number of Ukrainian beneficiaries and properly address their needs."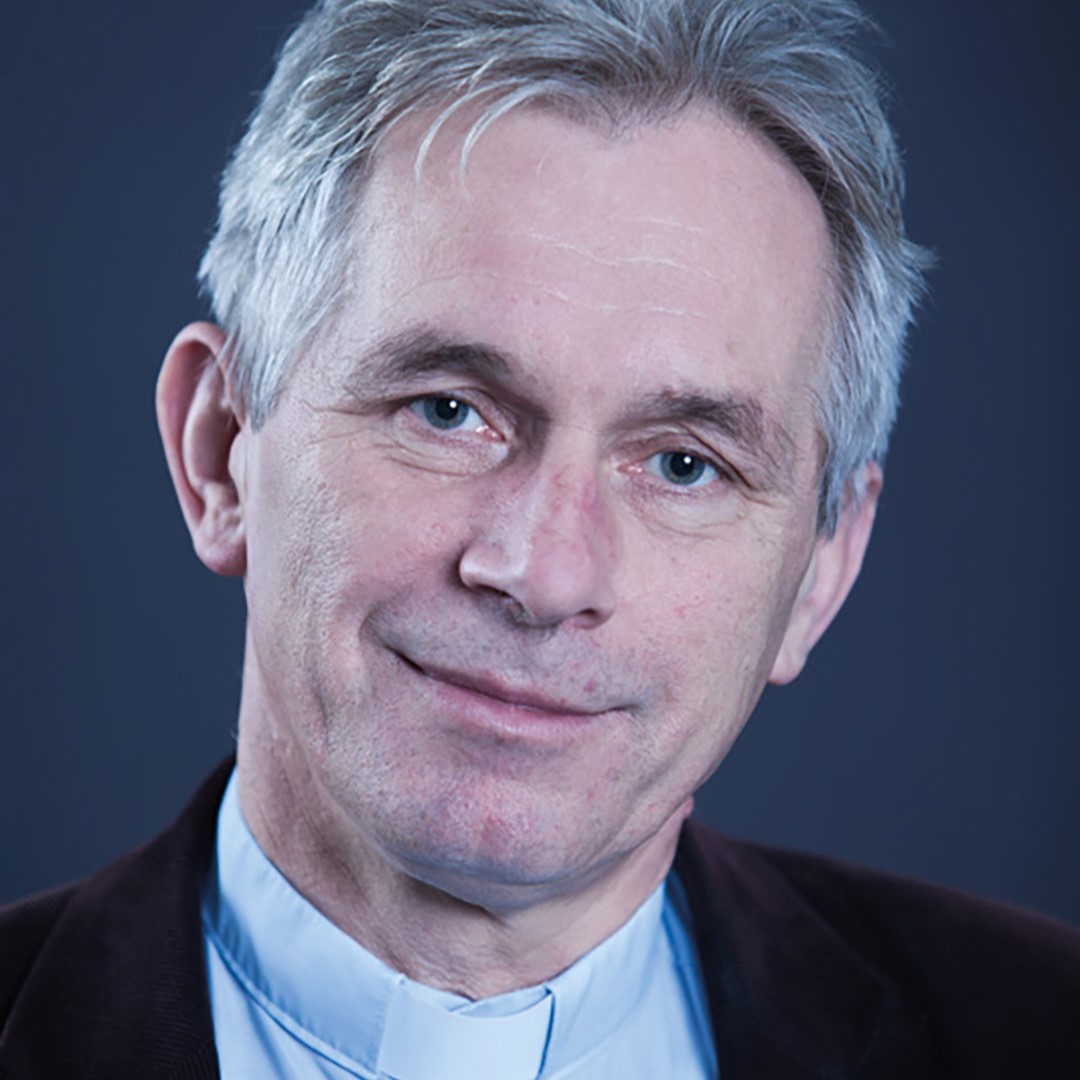 MIECZYSŁAW PUZEWICZ
VOLUNTEER CENTRE IN LUBLIN (A PARTNER ORGANISATION OF THE BIEDRONKA FOUNDATION)
"Ukraine needed and needs concrete signs of solidarity in a situation of war. Thanks to the programmes of the Biedronka Foundation, we were able to provide vital support to families remaining in Ukraine, mainly in the frontline areas. I want to highlight the excellent cooperation. This created a charitable alliance between the Biedronka Foundation, our Association and the aid recipients with whom our Ukrainian partners are in contact."