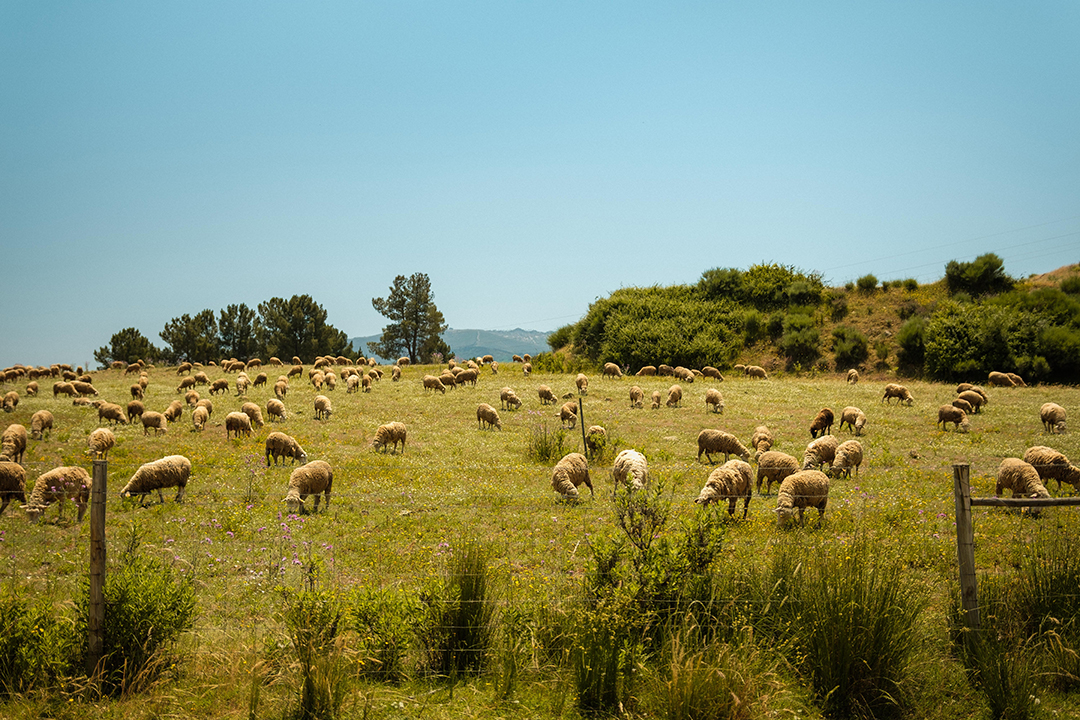 A Renewed Sense of Trust
The pandemic impact on the economy was instantly felt by the primary sector. In this context, Jerónimo Martins reinforced its investment in established local suppliers, while setting up new partnerships to support struggling producers.
A LEAP OF FAITH
Fundão, a city in the centre of Portugal with scorching hot summers and freezing cold winters. The region is nestled between the mountains, on a plateau that waited more than 50 years to have a steady supply of water for drinking and agriculture. Since time immemorial, these raw rural lands in Portugal have produced sheep and goat meat, cheese and wool. However, globalisation at the end of the 20th century led to desertification and saw people abandoning the lands. Conversely, recent years have seen an impetus with the advent of irrigation, which has breathed new life into many activities. Many sheep producers (and those of derivative products such as cheese) found a trustworthy partner in the Jerónimo Martins Group, for both the good and the bad times.
Paulo and Beatriz Brito exploit 700 hectares spread by several farms in Fundão, and are one of the largest lamb suppliers in the Iberian Peninsula. This partnership began almost a decade ago, spurred by an ambition Paulo Brito wanted to nurture. In a leap of faith, he picked up his car and, with no planned meeting, drove over 200 km to Azambuja – located near Lisbon, and home to one of the biggest Distributions Centres owned by the Group in Portugal. The goal was to simply say: "This is me. I'm based in Fundão and have half a dozen sheep, but I want to do this for my region". By "this" he meant not only having someone to buy his animals, but also to involve other producers by "teaching them animal husbandry, how to work the land and to use the water resources now available in the region", he explains.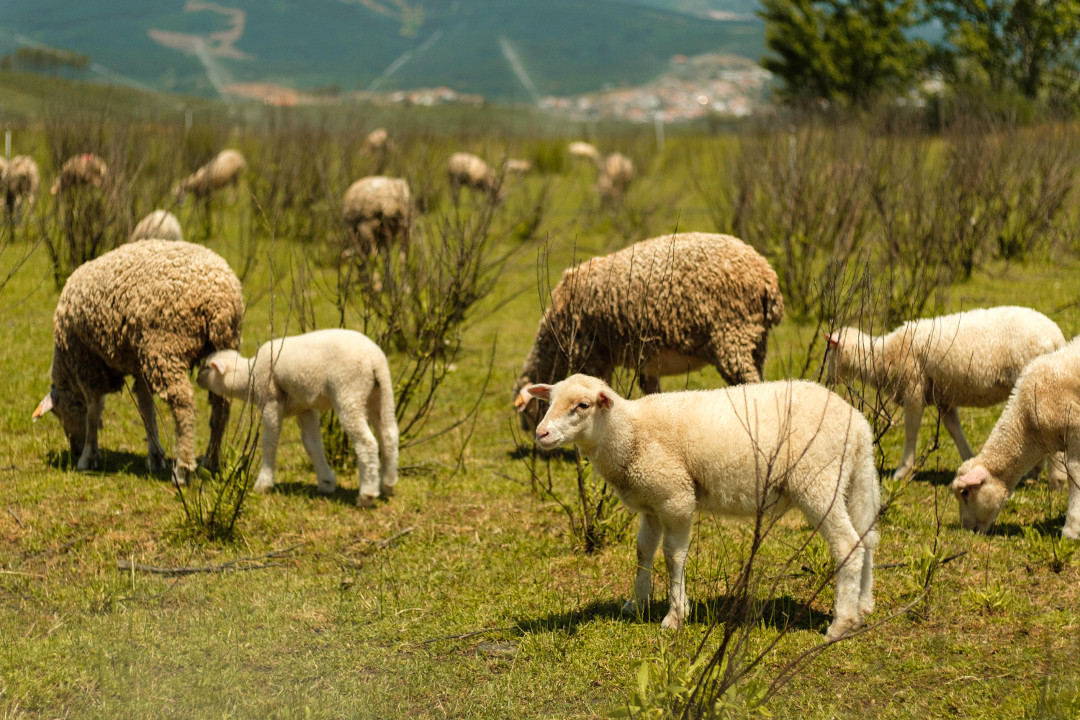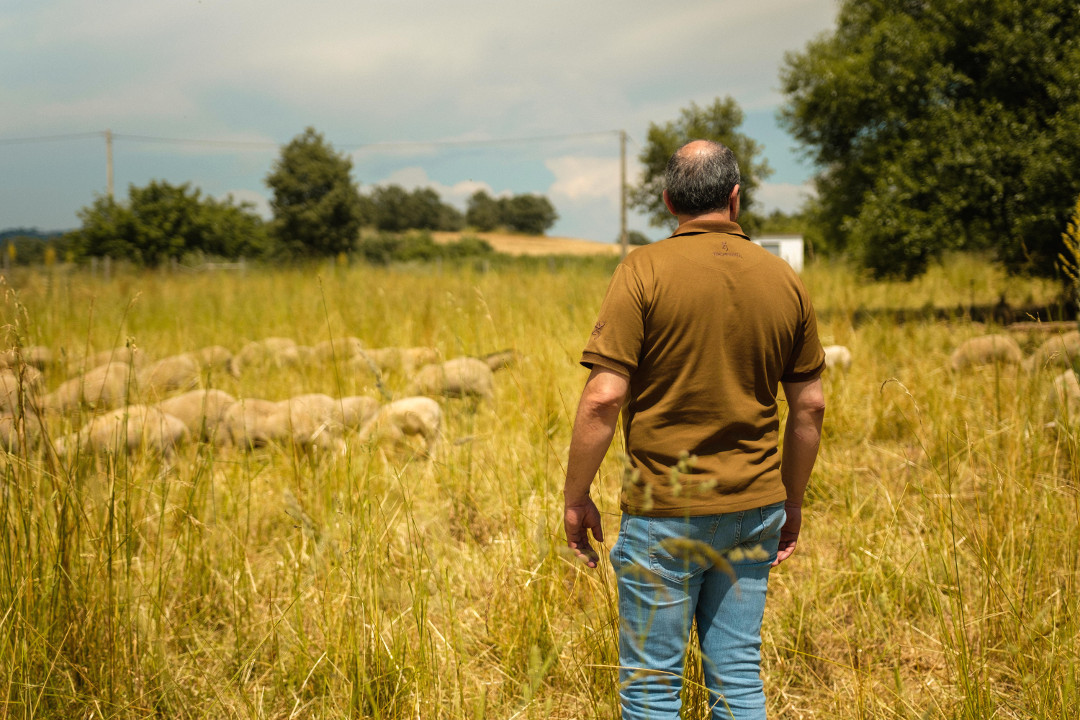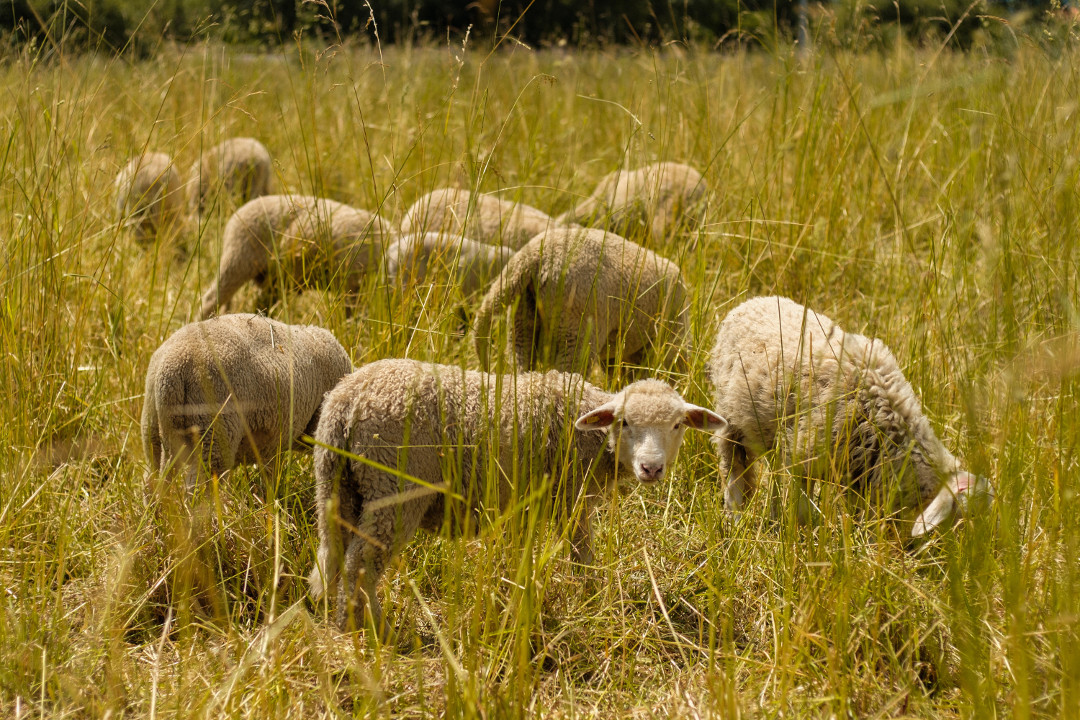 What started out as a seasonal business, centred around festive seasons such as Easter and Christmas, grew into something requiring year-round commitment. Paulo Brito now works with 400 producers from across the country who, collectively, keep 140 thousand animals. This growth was also a driving force for the expansion of other related areas, such as the "cheese factories that had been shut down and that are now up and running again," the "new cheese factories" that opened, and the "2 to 3 thousand hectares that lay fallow and which are now used to cultivate clover, rye-grass, rye, oats…".
Genetics, quality pastures and the climate, influenced by the region's proximity to the Estrela and Gardunha mountain ranges, and the Zêzere River are key to producing the meat that consumers enjoy. Paulo Brito rates the relationship with Jerónimo Martins as "based on trust, the ability to anticipate needs, loyalty and commitment". During the Covid-19 pandemic, these aspects were at the forefront and when many farmers were unable to sell their animals, because of the drop in consumption, the Group's stores were the answer. Nobody was "forced to close their doors" and "the price agreed to before the campaign remained the same throughout".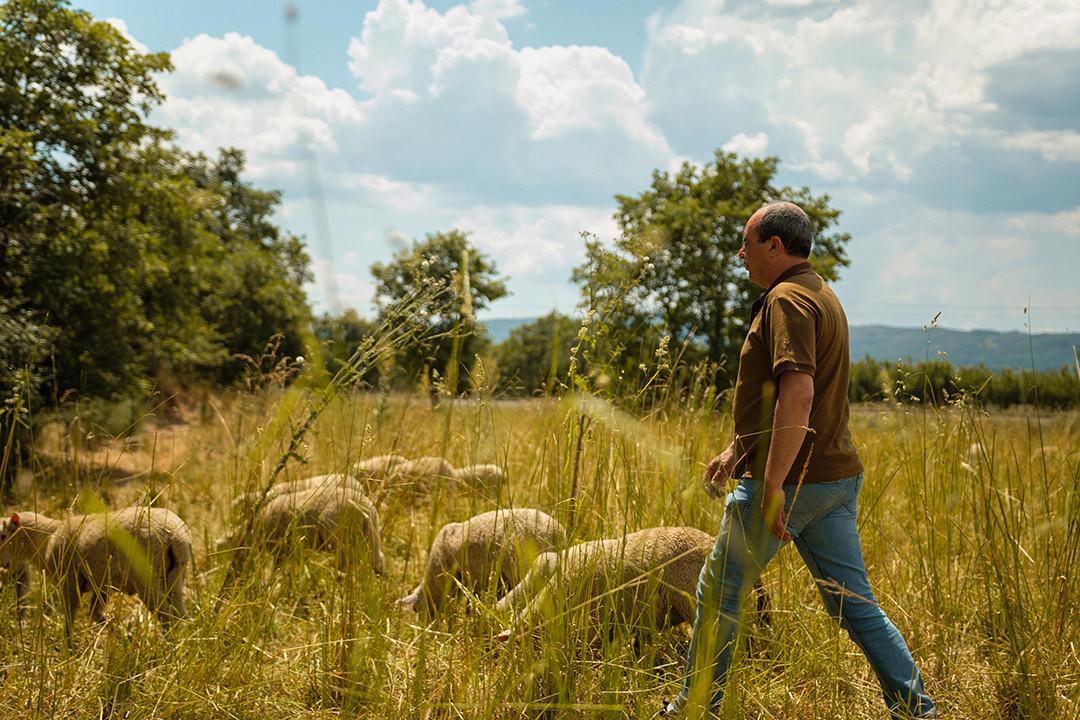 "EVER SINCE I CAN REMEMBER"
José António Martins, a producer located a few kilometres south of Fundão, also told us his story. "I've kept sheep ever since I can remember. Even when I was in school, I looked after the sheep before leaving. Just like my father and my grandfather did before me." He has fond memories, highlighting his love of agriculture, recalling the days of copious rain, dripping animals, and days of intense heat "shearing sheep in 46°C and a dust cloud. It's tough, but I love it".
The business has been growing and he has been supplying lamb to Pingo Doce for almost ten years. José felt the uncertainty brought on by the virus. "People panicked and started staying at home and consumption simply dried up." The circumstances called for patience, perseverance and unity. "I was worried. My lambs were bought at an established price before the pandemic and it caught everyone off-guard, but I managed to sell all the animals to Pingo Doce at the agreed price." The storm seems to have passed and we have come out of it with a renewed sense of trust.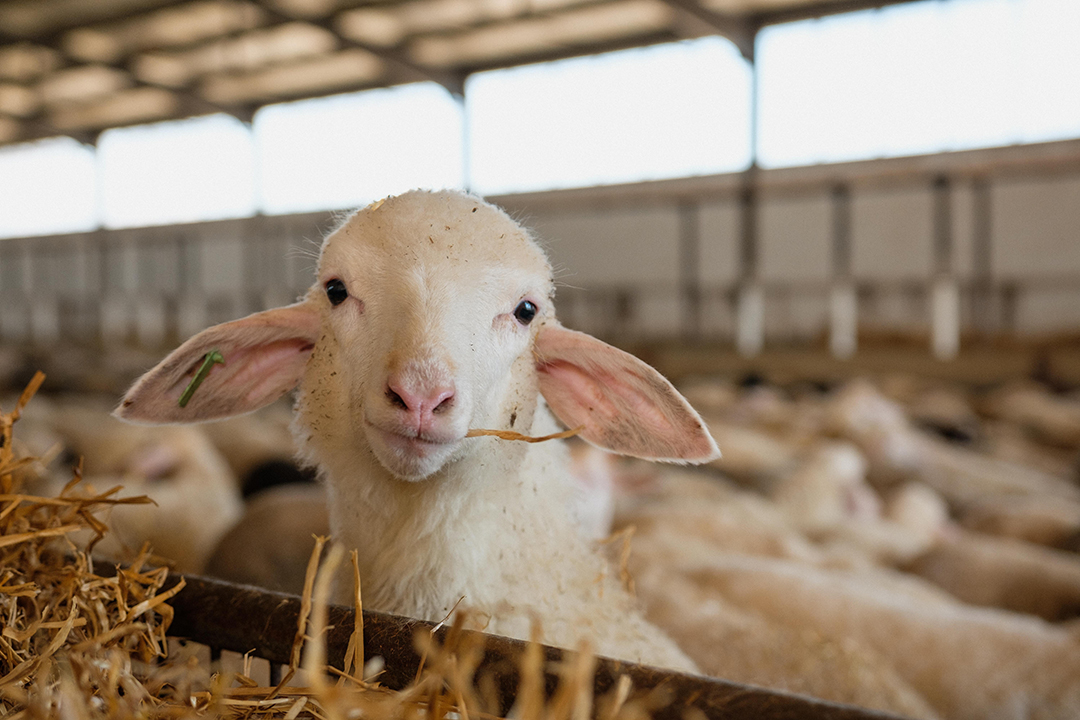 PUSHING LOCAL PRODUCTION
Changes in family dynamics caused by confinement and closure of the HoReCa channel (hotels, restaurants and cafes) challenged the ability of many suppliers to keep their businesses running. That is why Pingo Doce reinforced its strategic investment in local sourcing, which represents over 3 billion euros per year and corresponds to around 80% of this banner's food purchases.
In collaboration with the Portuguese Ministry of Agriculture, the retailer contacted a number of struggling suppliers to understand how they could start a new long-lasting relationship. During the state of emergency declared by the Portuguese government, several new agreements were celebrated between food suppliers from different areas and Pingo Doce. After an atypical Easter in which the leading retail chain in Portugal supported lamb producers that were at risk of losing a big slice of their annual revenues, it was time to look at the whole pie. Portuguese Aberdeen Angus beef, regional delicatessen, wild fish, fruit or regional cheeses were key investment areas of local support, contributing towards mitigating the negative impact of the pandemic on the market landscape.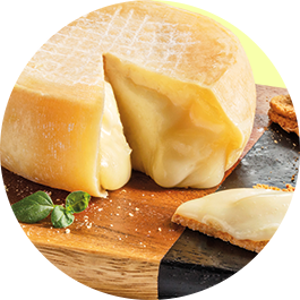 CHEESE
Tonnes of regional sheep cheeses were prepared to sell during the Easter period. If not sold, there was a risk of a major disruption in the supply chain, affecting the producers of sheep milk and jeopardising the survival of this genuine national heritage. Pingo Doce opened the doors to the cheese producers who demonstrated the need and interest in selling their products in the chain's stores. During the state of emergency period, 116 tonnes of regional sheep cheese were sold in Pingo Doce stores.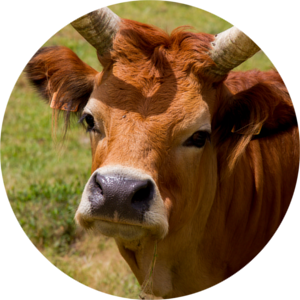 BEEF
For more than 10 years, Pingo Doce has been carrying out a vigorous partnership project that includes a total of 300 national veal producers. During this pandemic period, it has increased its orders of national veal and started a relationship with various Portuguese beef associations, from the northern region, encompassing a total of 1,400 small national producers.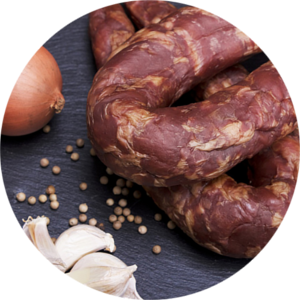 PORTUGUESE DELICATESSEN
Many of the regional delicatessen products contribute to the development of the most disadvantaged and depopulated regions of Portugal. To keep this tradition alive, even in a time of suspended gatherings, Pingo Doce reinforced its store offer. More than 90% of all delicatessen products sold in Pingo Doce stores were sourced from Portuguese suppliers. In May, sales of Portuguese delicatessen grew by 20%.